Are you ready to turn your next vacation into something that is actually exiciting for all family members? Then, you should opt for Bali this year!
Despite its reputation for vibrant nightlife and gap year adventures, Bali is also a fantastic destination for families, which is especially true when it comes to cultural and sports activities you can attend throughout the year. Keep your youngsters and yourself entertained by taking a look at our diverse guide to the best family events and festivals in Bali in 2019!
Table of contents:
Ubud Food Festival
Celebrating World Elephants Day
Bali International Kite Festival
Bamboo Chocolate Factory experience
Semarapura festival
Nusa Dua Light Festival
Bali Arts Festival
Pemuteran Bay Festival
Eat local at Ubud Food Festival
Ubud Food Festival is set to be one of the best family events in Bali in 2019. Offering an exciting sensory experience for visitors of any age, the annual food fair takes place over three days every April. This community-led culinary event celebrates the versatile cuisine of Indonesia and offers cooking masterclasses from renowned chefs, tasting sessions, regional food tours, live demonstrations, film screenings and workshops, meaning there is something for all diners. Ubud Food Festival will be the definitive foodie event this year and one of the coolest family things you can do on the island.
Need somewhere special to stay during your family trip? Check out a selection of amazing family-friendly villas dotted across the country.
Essential Info:
Address: Jalan Raya Sanggingan, Ubud, 80571
Web: http://www.ubudfoodfestival.com
Tel: 62 361 977 408
Facebook: https://www.facebook.com/UbudFoodFestival
Instagram: https://www.instagram.com/ubudfoodfest/
Dates: Friday 26 to Sunday 28 April 2019
Celebrate World Elephant Day with gentle giants
On the 12 August each year, countries everywhere celebrate World Elephant Day. If you happen to be in Bali during the event, make sure you celebrate it in style, by interacting with some real-life gentle giants. Head to the award-winning, responsible tourism facility, Mason Elephant Park to enjoy a Safari Ride, a Breakfast and Bathe or a Jumbo Wash, where you and your tots will hand clean an elephant and get a little wet in the process! We can't think of many better family things to do in Bali in 2019, especially to celebrate the beauty of these incredible creatures!
Essential info:
Website: http://worldelephantday.org / https://www.masonadventures.com/elephant-park/
Facebook: https://www.facebook.com/worldelephantday/
Date: Monday 12 August 2019
Cost: From 330,000 IDR for adults and 175,000 IDR for children
Head to the beach for Bali International Kite Festival
https://www.instagram.com/p/BtzuEvrgw6U/
Bali International Kite Festival will be one of the most memorable events to visit with your family members. This competitive tournament takes place every year on Padang Galak Beach near Sanur and is a way for locals to ask the Hindu gods for an abundant harvest.
Celebrating Bali's windy season in style, this festival sees hundreds of colourful kites take to the sky, with teams from around the world competing with increasingly more elaborate designs. Enjoy the playful spirit of the island and attend one of the most charming of all the family festivals in Bali in 2019.
Essential Info:
Address: Padang Galak Beach, Pantai Padang Galak Sanur / Kesiman, Sanur, Denpasar 80237
Facebook: https://www.facebook.com/pages/Bali-International-Kite-Festival
Date: Thursday 15 to Sunday 18 August 2019
Indulge at the Bamboo Chocolate Factory
https://www.instagram.com/p/BVnMTElgJ5r/
Every single weekday at 2 pm, you and your tribe can discover the beauty of real cocoa, with a guided tour of a real Balinese chocolate plantation! The Big Tree Farms Bamboo Chocolate Factory produces raw, organic cocoa at the world's most sustainable chocolate farm.
Enjoy a foodie tour and cooking demonstrations before indulging in some delicious treats, cooked up by the farm's talented chefs! Of all the regular 2019 family events in Bali, a chocolate tour could well be the most enticing.
If you're looking for more tips for cheap yet luxurious Bali experiences, check out our cheat sheet to exploring Bali on a budget!
Essential info:
Address: Sibang Kaja, Abiansemal, Kabupaten Badung, 80352
Website: http://www.bigtreefarms.com/
Tel: +62 361 8463327
Facebook: https://www.facebook.com/BigTreeFarmsBali
Instagram: https://www.instagram.com/bigtreefarmsbali/
Experience Semarapura Festival
Semarapura festival will be one of the best family events and festivals in Bali in 2019 and aims to showcase the fascinating arts and culture of Klungkung, the smallest regency on Bali. The festival is held every year and features colourful events from 7.30 am until 11pm each day. From an elaborate culture carnival, to Balinese dance performances and culinary competitions, the festival is as diverse as it is exciting. Show your little ones the joy of the Balinese way, with one of the most exciting family things to do in Bali in 2019!
Looking for more info on family travel in Bali? Here, we explore the coolest things to do in Bali with kids, so you and your tribe need never be bored again!
Essential info:
Address: Jl. Untung Surapati No. 3, Semarapura, Klungkung
Dates: Sunday 28 April to Thursday 2 May 2019
Witness Nusa Dua Light Festival
Nusa Dua will offer one of the best family festivals in Bali in 2019. Made primarily for children, the region's Light Festival takes place annually on Peninsula Islands and features thousands of gorgeous decorations, lit up with colorful LED lights. The event is the largest lantern festival on Bali and with everything from flowers to giant animals, there is something here for both adults and kids. Plus, with street food stalls, live music, face painting and rides, your little ones will be kept amused for hours!
Essential info:
Address: Benoa, South Kuta, Badung Regency
Tel: +62 361 771010
Instagram: https://www.instagram.com/nusadualightfest/?hl=id
Dates: December 2019 – January 2020 (tentative)
Get Cultured at Bali Arts Festival
https://www.instagram.com/p/BVKItnKhCbu/
If you're searching for more traditional Indonesian family events to attend in Bali, look no further than Bali Arts Festival. Taking place each year in Denpasar, this a real celebration of traditional Balinese culture. For a whole month, the region comes to life with music and dancing to showcase local heritage.
As one of the most iconic cultural family festivals in Bali in 2019, the carnival boasts a daily schedule of live performances, with arts and crafts and authentic costumes. You and your gang can also enjoy shadow puppet plays and music competitions! Now in its 42nd year, this enduring festival will be one of the most unmissable events on the island!
Essential Info:
Address: Denpasar Arts Centre, Taman Werdhi Budaya, Jalan Nusa Indah, Denpasar
Tel: 62 0361 245 294
Dates: Sunday 16 June to Sunday 14 July 2019
Explore the Underwater World at Pemuteran Bay Festival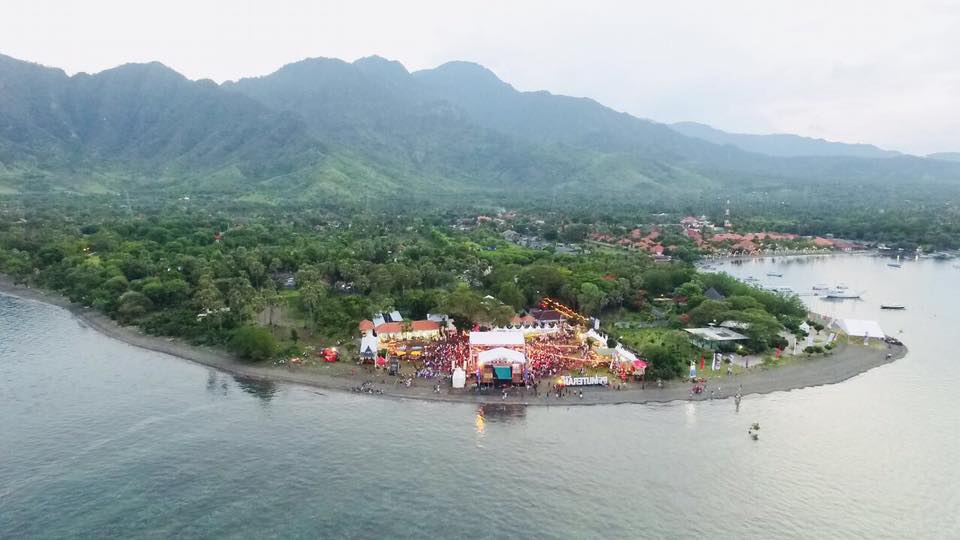 The Pemuteran Bay Festival is held annually at the award-winning fisherman village of Pemuteran Bay. A showcase of the underwater world, local art culture and community, the festival consists of an underwater art parade, a kid's reef ripe for exploring, biorock conservation workshops, a food fair, rock pool school and water-side yoga. A lovely event for all ages, Pemuteran Bay Festival could be something to enjoy both for you and your kids.
Essential info:
Website: http://pemuteranbayfest.com/
Facebook: https://www.facebook.com/pemuteranbayfest/
Dates: TBC, December 2019
Looking for more unmissable events and festivals in Bali in 2019? Take a look at our guide to the country's best!