Looking for unique restaurants in Thailand is a pleasant vacation challenge. Take a little time to research and you are unlikely to be disappointed because Thailand has plenty of unusual dining spots. From great mountain heights to endless sea views, Thailand has a unique restaurant for any occasion. Enjoy this list of unusual dining spots all across Thailand.
The Giant
Lifelong memories of a visit to Thailand's north are the spectacular views. Among these rolling hills, you find one of Thailand's unique dining spots. About 50 km north-east of Chiang Mai, 'The Giant' is one of the most unusual restaurants in Thailand. It is located in the top of a gigantic tree! The Giant is a great place to enjoy the atmosphere of one of Thailand's many unusual dining spots.
Tranquil treetop view
Access to this unique restaurant in Thailand is across an elevated bamboo rope bridge. Huge branches reach across the deck of this unique dining spot, shading you while you enjoy the gorgeous view. This unusual restaurant serves coffee, cakes, and a few tasty dishes. Alternatively,  just sip quietly on a cool drink at this unique dining spot in Thailand.
Zip along
The 90-minute drive from Chiang Mai to this unusual restaurant in Thailand passes many quaint little villages. The last 10 km section of the road to this unique dining spot, follows the beautiful scenery along the Mae Lai river. This unusual restaurant also features a simple zip-line to a nearby tree platform. It costs THB 200 for a zip-line trip.
Tips
The Thai Experience
Koh Samui is at the top of many wishlists and the 'Thai Experience,' in Lamai, is a unique dining spot on the island. This unusual dining restaurant brings together an international mix over a cozy dinner table. Don't be hesitant to have your dinner with a group of strangers. Great conversation and friends are made quickly at this unique dining spot.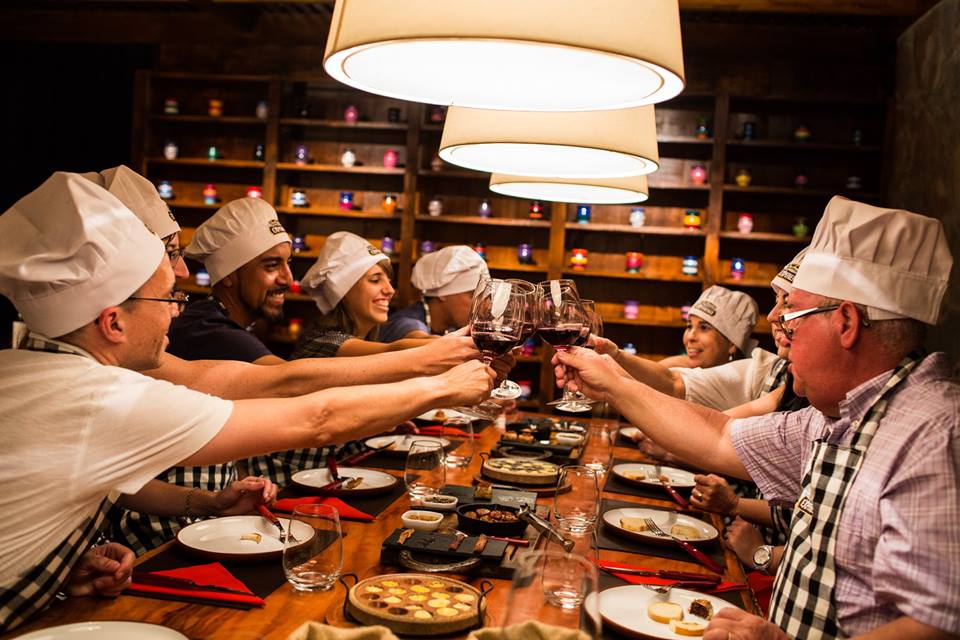 Proper dinner manners
At this unusual restaurant in Thailand, the Thai Experience hosts will guide you in the preparation of food and pass on useful tips. You are prepped on the do's and don'ts in Thailand and the general etiquette to follow! The hosts have great charisma at this unique dining spot so you'll be laughing as you learn more about Thailand.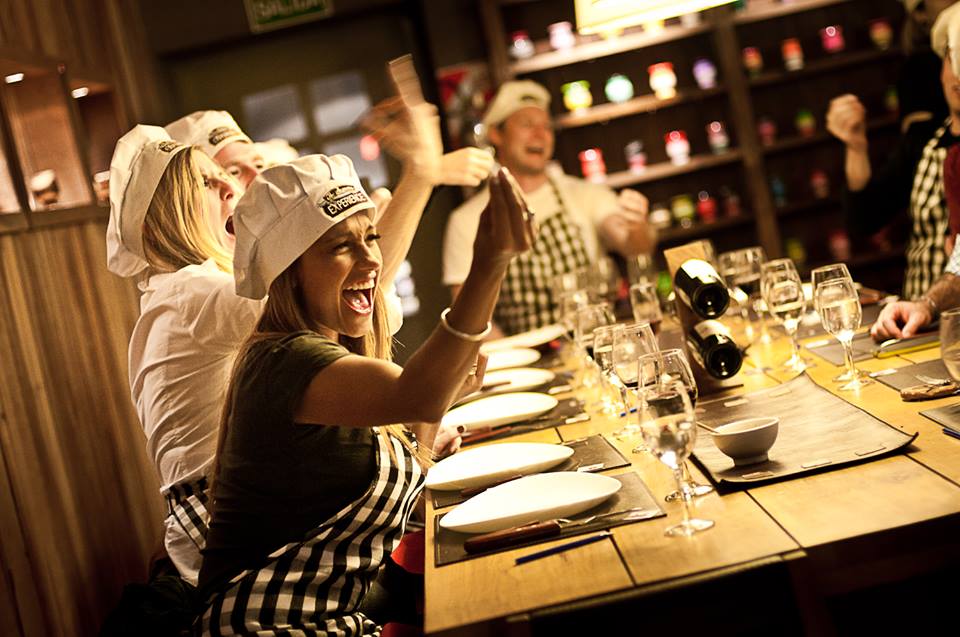 All you can drink!
The one-off Thai Experience price of THB 2490 includes all you can drink, so prepare as many cocktails as you wish with step by step help from the hosts. There are some mouth-watering items on the menu at this unusual dining spot as well as delicious snacks.
Tips
Insects in the Backyard
This example of the most unique restaurants in Thailand is aiming to change the way we view food. At this unusual dining spot in Thailand there's no sense shouting 'waiter there's a fly in my soup'! You'll get more attention if you ask for another fly, caterpillar, or giant water beetle to be served up!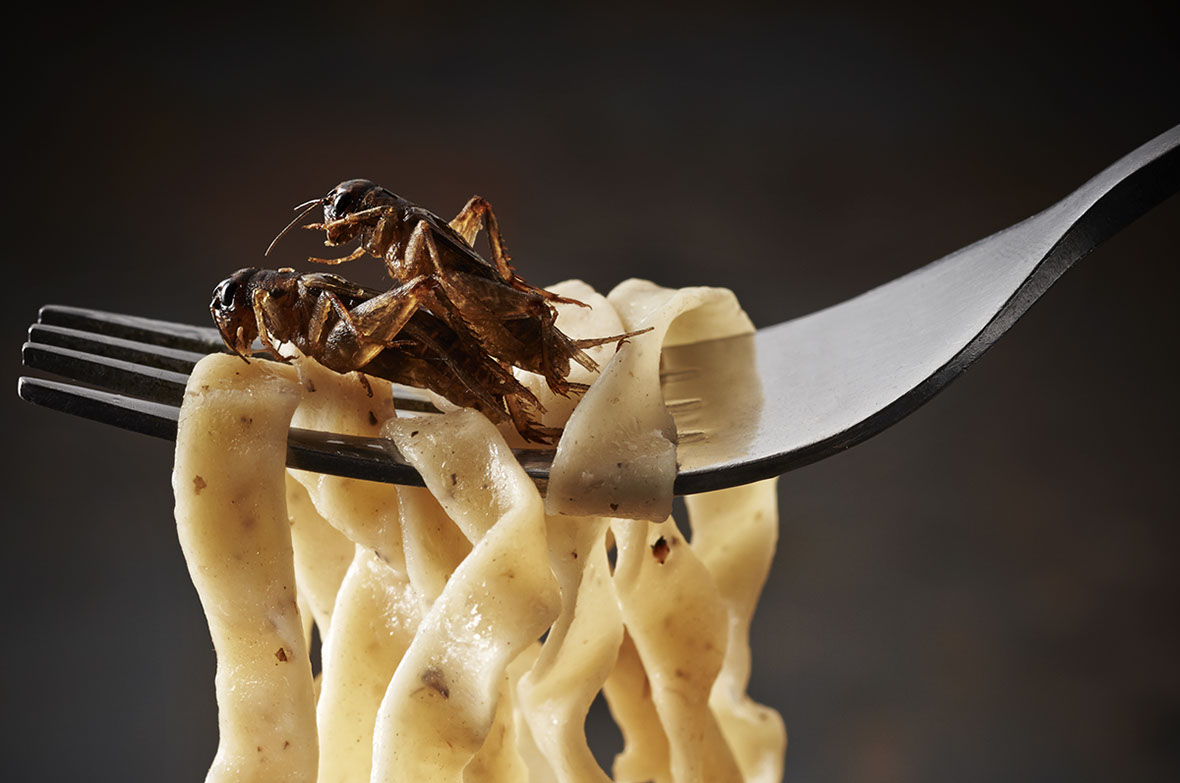 Tasty treats
'Insects in the Backyard' is an unusual dining spot in Thailand for putting a unique cuisine into the spotlight. This unique restaurant may not be for everyone, but health trends say that eating insects will become increasingly common. The insects, used in this unusual restaurant, are raised in chemical-free environments and sourced from local farms.
Critter cuisine
This unusual dining spot in Thailand is proof that insects are a superfood. They are high in protein and nutrients. The menu, at this unique restaurant in Thailand, has a mix of international and local flavors. It really is an unusual restaurant with dishes such as scallops with Jerusalem artichoke and crispy bamboo caterpillars. Or try the Green goddess wild greens salad with pan-fried crickets and grasshoppers.
Tips
Koh Kood Tree Pods
Thailand's restaurants for special occasions do not come better than the Tree Pod dining experience on Koh Kood. The phrase "The Tree Pod takes dining to new heights" is just perfect for this unusual restaurant located in the trees. To reach this unique restaurant in Thailand, guests enter a pod on the forest floor and are lifted 5 meters above the ground.
Nestle in your nest
The private pods are one of the most unique dining spots in Thailand. These 'bird's nest' booths seat up to four guests at this unusual restaurant. The forest views and views of the Gulf of Siam are special. The sense of privacy at this unique dining spot is complete. It has to be the best waiter's job ever, as they travel by zip-line to deliver fresh Thai food to their guests.
Fresh flavours
The fruits and vegetables are freshly grown in this unique restaurant's organic garden. Fresh local seafood comes from fishing net to table in mere moments at this unusual restaurant. This bird's nest view is pricey, but it is the ultimate restaurant for a special occasion in Thailand. Dinner for two at this unique restaurant in Thailand costs around £330.
Tips
Bangkok Seaview Restaurant
The Gulf of Thailand is just 15 kilometers away from Bangkok's city madness. Escape from the city bustle and in a few minutes you'll find the unique Bangkok Seaview dining spot. Your reward for finding this unusual restaurant in Thailand will be endless views over a tranquil sea and delicious seafood.
Through the mangroves
A quick drive to Bangkok's outskirts takes you to the ferry point of Bang Khun Thian. A 20-minute boat journey, through the mangroves, takes you to this unusual dining spot in Thailand. The ferry ride costs just THB 50 return and boats leave at regular intervals.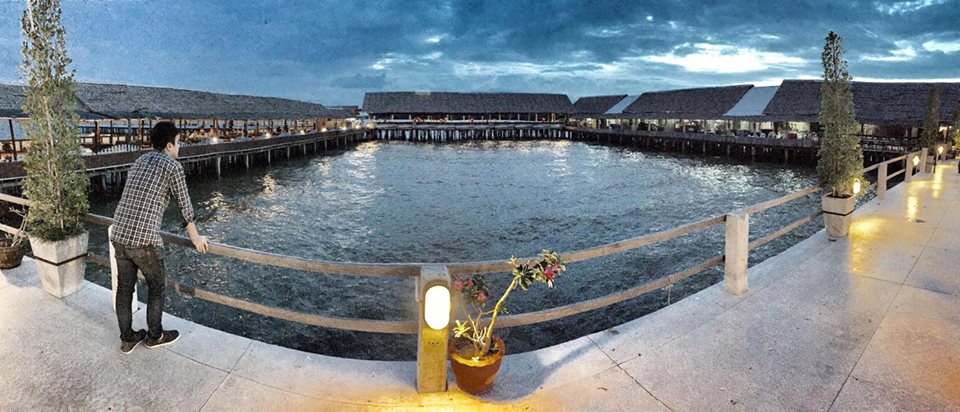 Sunset smiles
This unusual restaurant features some Asian style low tables and chairs and some western table arrangements. At this unusual dining spot, there is a menu in English and friendly staff who are on hand to help. If your Thai is limited, then smile and point at the pictures in this unique dining spot's menu. Sunsets can be glorious here and your return to Bangkok from this unusual restaurant is swift.
Tips
Tamachart [Natural] Restaurant
http://www.instagram.com/p/BV_w20sgYHM/?tagged=naturalrestaurantphuket
One thing is certain, when dining at this unusual restaurant in Phuket, you are sure to have several talking points inspired by the eclectic decor. This unique dining spot is packed with crazy decoration: old toys, valve radios, masks, old TVs used as fish-tanks, discarded bicycles, and an electric train set that chugs about.
Four levels of food
Tamachart is a unique restaurant full of traditional Thai kitsch, plenty of inventive charm, and unusual quirk-filled fun. This unusual restaurant has four dining areas so there are many levels to discover and private places to find. Tamachart is built around a tree so the surroundings are green at this unique restaurant.
Pick your moment
This unique restaurant has gained popularity in recent years so can get busy around lunch and dinner times. Find a quiet moment here and it's a sure thing that this unique restaurant will make your list of special occasion restaurants in Thailand.
Tips
Bannok Coffee Roasters
The Thais say 'Sabai, sabai' when something has the qualities of laid-back ease and relaxation. The Bannok Coffee Roasters is a good example in our list of the most unique restaurants in Thailand that has with real 'in-river' seating. You can actually pick a table, at this unique restaurant, that sits directly in the brook and feel the cool waters tickle your toes!
Laid back life
This delightfully unusual restaurant also has an attached art gallery. Spread around the site are vintage cars, deconstructed jeeps and various stacks of old televisions acting as offbeat decor. There are no fancy frills here just the feeling of 'sabai sabai'. The service is super laid back with staff letting customers pour their own coffee once it is prepared.
'Sabai sabai'
There's a wholesome chic identifying this unique dining spot surrounded by beautiful nature. This unusual restaurant is literally a breath of fresh air, so slip your toes into the brook and mutter 'sabai, sabai'. You'll find a great laid back vibe at this unique restaurant in Thailand.
Tips
Midwinter Green
If you accidentally stumble across this unique dining spot in Thailand, you'll think you've arrived on the Game of Thrones set. Midwinter Green is a very unusual dining spot which resembles a charming old world castle. This unique restaurant in Thailand looks like it has been built for King Arthur and his knights. Standing alone, as a unique dining spot, Midwinter Green can't help but evoke dreams of swords, sorcery and chivalry.
Dining decor
This unusual restaurant in Thailand gives guests plenty of space to dine in privacy. Indoor and outdoor, the decor is lovely at this unique dining spot in Thailand. The staff is attentive and the melodic live music adds nicely to this unique restaurant. Located close to the popular Khao Yao National Park this unusual restaurant is about 3 hours from Bangkok.
Light up the mood
At sunset the lighting adds a dramatic edge to this unique dining spot. For an unusual restaurant, with elegant flair, Midwinter Green is a great choice of restaurant for special occasions in Thailand.
Tips
Inu Dog Cafe
Right in the center of busy Hua Hin is a very unusual restaurant in Thailand. Featuring cute puppies and cuddly dogs, the Inu Cafe is one of Hua Hin's most unique restaurants. It's loved by visiting tourists and pooch passionate Thais as well. This unique dining spot is a perfect place to kick-back and relax with these adorable dogs.
Cute canines
Most of the charming Inu Cafe dogs at this unique cafe are super playful, while a few enjoy just lounging around. All are very obedient and will gladly accept a good ear scratching or belly rub at this unusual dining spot. The whole vibe at this unique restaurant is casual, like being at a friend's house playing with their dogs!
Nothing but a hound dog
The food quality at this unique dining spot is great value and prepared well with fresh ingredients. Diners donate THB 20 on top of the bill for this dog-loving unusual restaurant experience. This unique dining spot also sells shirts and bandannas that help with costs to care for the dogs.
Tips
The River Cafe
This unique restaurant in Bangkok is a hidden gem on the outskirts of Bangkok. The River View Café is an unusual café that sits alongside the capital's main river, the Chao Phraya. With views over the Wat Hong Temple, this unique dining spot offers a chance to actually 'hang out' over the river!
Hang out over the Chao Phraya
If you think catamaran nets are only for palm fringed islands, then this unusual restaurant in Thailand will change your mind. At this unique dining spot there are suspended nets that dangle you inches from Chao Phraya. The food is delicious and there are often live music acts playing Thai folk songs at this unusual dining spot.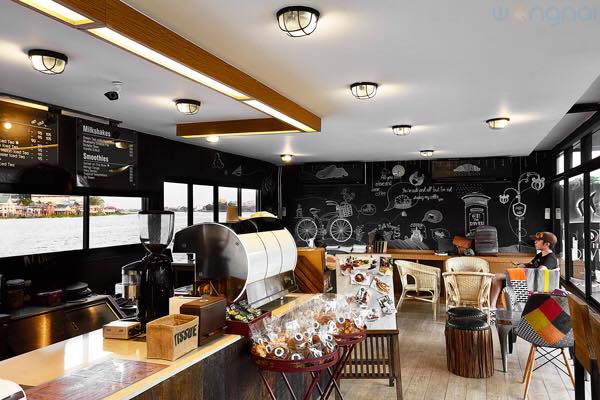 Drift away
Best not to eat your meal while rocking on a net at this unique restaurant. Do have a swing, close your eyes and let your mind drift away. Being just inches from the Chao Phraya waters you'll find this unusual restaurant is a real winner.
Tips
Heading for Thailand with kids and not sure what food will be both healthy and enjoyable for them? Check this amazing guide for family vacations in Thailand and forget about your concerns!