An island of ancient philosophies and diverse modern influences, Bali celebrates its unique personality with eclectic and tantalizing customs. One of the best ways to experience the Island of the Gods is to witness and partake in its commemorative traditions and contemporary events, because annual celebrations are at the very heart of Indonesian life, which stipulates the importance of being aware of the events and festivals in Bali in 2018. Each unique event reveals something about the nation's passions and beliefs, often doing so with vivid colours, impressive ceremonials, and elaborate costumes. The Balinese Hindu calendar of Pawukon runs for 210 days, during which time the island plays host to a plethora of fascinating festivals, promoting age-old spirituality, modern music and the island's vibrant gastronomy.
If you find yourself venturing to these shores, check out our definitive guide to the best things to do in Bali in 2018. Here, we reveal the unmissable annual celebrations and key events that this beautiful, versatile island has on its agenda. So, ready your Instagram account, don your finest carnival attire and explore the must-visit events and festivals in Bali in 2018.
Tumpek Wayang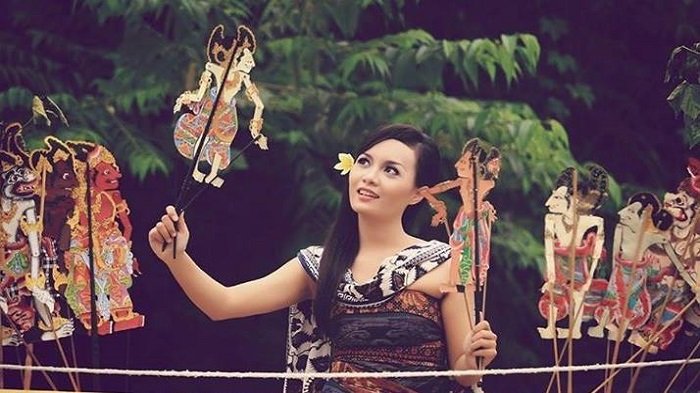 One of the most fascinating things to do in Bali in 2018 is also one of its most traditional. Occurring twice a year, Tumpek Wayang is the final and most sacred day of Tumpek, which takes place over six significant dates during every Pawukon year.  Tumpek Wayang unites each of these dates, while welcoming the changing of the season. For many, however, the event has become something altogether more sacred, due to its association to Lord Kala, God of the Underworld and creator of light. Accordingly to Balinese legend, Lord Kala was born an Ogre, due to the wrongful union between his Godly parents, Shiva and Uma. The Balinese believe that any child born on the same date carries negative energy. In order to keep Kala at bay and remain in his favour, shadow puppets, or wayang, are presented to him. The ceremony is a way of cleansing mind, body and soul and special puppet shows, known as Sapuh Leger, can be observed in numerous temples across the island, including Pura Panti Pasek Gelgel in Denpasar and Pura Majapahit in Jembrana, on Saturday 24th February. This annual spiritual practice is one of the holiest in the Hindu calendar and should remain at the top of your list of key events in Bali in 2018.
Essential info:
The event takes place in various locations, including Sesetan, South Denpasar, Denpasar City, Bali 80114, Indonesia and Baluk, Negara, Jembrana Regency, Bali 82212, Indonesia.
Date: Saturday 22nd September 2018
Ubud Food Festival
Ubud Food Festival is one of Bali's most enticing sensory experiences, and it belongs to the top events and festivals in Bali in 2018. Taking place over three days, from Friday 13th April, this culinary celebration puts Indonesian fare and local produce firmly on the map.  A journey through the diverse palette of the Island of the Gods, Ubud Food Festival celebrates renowned chefs and fledging cooks, while promoting the rich heritage and diverse influences of Balinese cuisine. This annual event is definitely one of the best things to do in Bali in 2018, offering a dedicated programme of food tours, cooking masterclasses and demonstrations, as well as film screenings, workshops and tasting sessions, providing entertainment for every type of visitor. This year, the event runs under the 'Generation of Innovation' theme, showcasing ground-breaking, fledgling chefs. With the aim of bettering the lives of locals, promoting sustainability and locality, Ubud Food Festival is the definitive foodie event in Bali in 2018. Tickets start from around IDR250,000 (US$18), but the festival also boasts a wide range of free events, including night markets and movie screenings.
Make the most of your time in Ubud by staying at one of these gorgeous private villas, providing a truly relaxing escape.
Essential info:
Web: http://www.ubudfoodfestival.com
Tel: +62 361 977 408
Address: Jalan Raya Sanggingan (next to Indus Restaurant), Ubud, Bali, 80571
Facebook: https://www.facebook.com/UbudFoodFestival
Instagram: https://www.instagram.com/ubudfoodfest/
Dates: Friday 13th to Sunday 15th April 2018
Kuta Karnival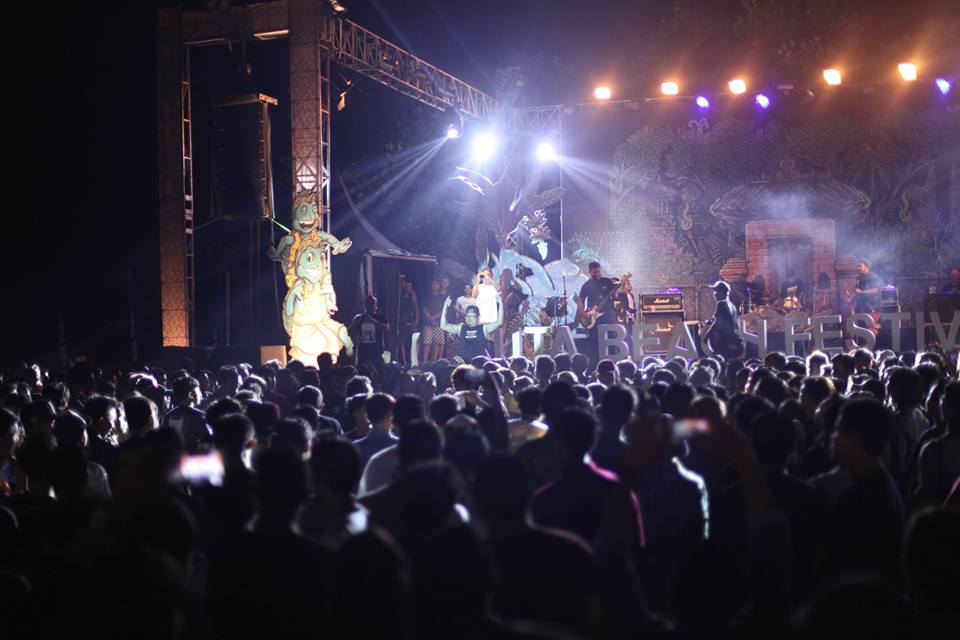 This October (the exact date yet to be confirmed), the lively beach resort of Kuta will become draped in colour and filled with music, as the annual Kuta Karnival arrives to its shores. Also known as Kuta Beach Festival, this vibrant event celebrates the creativity and movement of the youth of Indonesia. Situated in one of the most popular spots on the whole island, the festival unites visitors and locals for three days of sensory discovery. A colourful and energetic opening ceremony kick starts the festivities, taking over the main road of Jalan Pantai Kuta. Spectators line the street to watch impressive homemade floats and costumes parade through the town, as music plays and energetic dancers perform. Known to many as the Celebration of Life, this annual festival is the Balinese way of letting go of the severity of everyday life, with colourful kite festival, sand sculpture competitions, food and craft bazaars and movie screenings.
Essential info:
Address: Jl. Raya Kuta, Kuta, Kabupaten Badung, Bali
Email: [email protected]
Facebook: https://www.facebook.com/kutabeachfestival/
Instagram: https://www.instagram.com/kutabeachfestival/
Date: October 2018 (exact date to be confirmed)
Nusa Dua Fiesta
An event of vivid colours, vibrant performances and expressive artistry, Nusa Dua Fiesta is one of the best ways to truly reach the heart of Bali and one pf the hottest events and festivals in Bali in 2018. As a celebration of all things Indonesian, this annual extravaganza, established over 10 years ago, takes place over five days and offers everything from art exhibitions to sports events, body painting competitions and traditional Balinese dance. On Wednesday 10th October experience the elaborate opening ceremony, before enjoying immersive street parades, with impressive floats, handmade costumes and live music. Get close-up with local artists as they get creative, sample regional specialties from the event's food bazaar and be dazzled by fire and flare as night falls on the island. On the final few evenings of the festival, experience a line-up of renowned musicians, taking to the peninsular stage from 7.30pm, before exotic fire dancers provide drama into the early hours. A visit to this Fiesta is one of the ultimate things to do in Bali in 2018!
Celebrate the Fiesta in style by staying at one of these stunning properties in the heart of Nusa Dua.
Essential info:
Web: https://nusaduafiesta.co.id/
Tel: +62 361 771 010
Address: Various locations within Bali Tourism Development Corporation complex, Nusa Dua, Bali
Facebook: http://www.facebook.com/fiestanusadua
Instagram: https://www.instagram.com/nusaduafiesta/
Date: Wednesday 10th October 2018
Nyepi
As one of the most important events in Bali in 2018, Nyepi, the first day of the Saka New Year, is not only a celebration of traditions and spirituality, but a period of togetherness and rebirth. On the eve of Nyepi, Friday 16th March, Bali welcomes fresh beginnings in numerous energetic and traditional ways. For Pengrupukan families take to their local temple for quiet prayers and blessings, in order to ward off negative spirits for the year ahead. Then at around 7pm colourful papier-mâché Ogoh Ogoh figures, 3D representatives of these spirits, are paraded through towns and villages across the island, including Lio Square in Seminyak, to celebrate their departure. The following morning, the island welcomes Nyepi Day, or the Day of Silence, bringing the island to a stand-still and covering everywhere in quiet contemplation. Any visitors to Bali during this time are expected to uphold this sacred tradition and remain indoors. One of the most anticipated events on the annual calendar, the Nyepi celebrations are an important Indonesian pastime – one that is well worth experiencing.
If enjoying the celebrations in Seminyak, take a look at our curated portfolio of villas to make your stay truly special.
Essential info:
The event takes place in several locations, including Lio Square, Seminyak, Bali 80361
Dates: Friday 16th and Saturday 17th March 2018
The Festival of Smooches
On the morning after Nyepi, the village of Sesetan in Denpasar awakens for one of Bali's most charming annual traditions. On Sunday 18th March, Omed Omedan, now mainly referred to as the Festival of Smooches, is a celebration of love and a summons for luck for the coming year. For over 100 years groups of local singles, aged between 17 and 30, have gathered in this village for a tug-of-war style ceremony, where couples are pushed together into kisses as observers throw buckets of water over them. What was once a traditional New Year celebration has become a renowned dating event for the entire island. With street markets and food fairs, spend a day in Sesetan and witness this most unforgettable and unique celebration.
Essential info:
Address: Banjar Kaja Sesetan, Denpasar, Bali
Date: Sunday 18th March 2018
Purnama Kedasa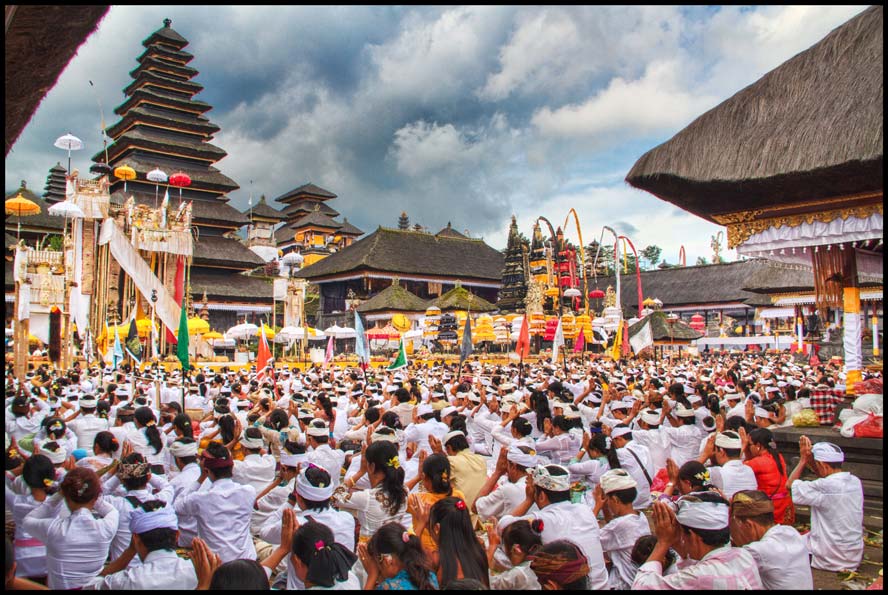 The tenth full moon of the year, Purnama Kedasa, is of particular importance to Balinese Hindus. Considered synonymous with clean slates and new beginnings, this annual natural event brings with it a series of celebrations across the island. Taking place on Saturday 31st March, in various temples across Bali (including Pura Taman Saraswati in Ubud), thousands of locals gather for special communal prayers. In addition, the largest and divinest Hindu temple in Bali, Pura Besakih, hosts a special ceremony, known as Betara Turun Kabeh, to greet the full moon. The event calls upon the Hindu gods for blessings, as the grounds of the temple are decorated with colourful ribbons and flags as thousands of locals and pilgrims kneel in worship. The event draws to an end the following day with the Melasti, which sees hundreds of Hindus walk to holy water wells in order to submerge their family treasures to promote good luck. A truly magical event to behold, Purnama Kedasa is one of the most unforgettable things to do in Bali in 2018.
Essential info:
The event takes place in various locations, including Pura Taman Saraswati, Jl. Kajeng, Ubud, Kabupaten Gianyar, Bali 80571 and Pura Besakih, Besakih, Rendang, Karangasem Regency, Bali 80863
Date: Saturday 31st March 2018
Makepung Buffalo Races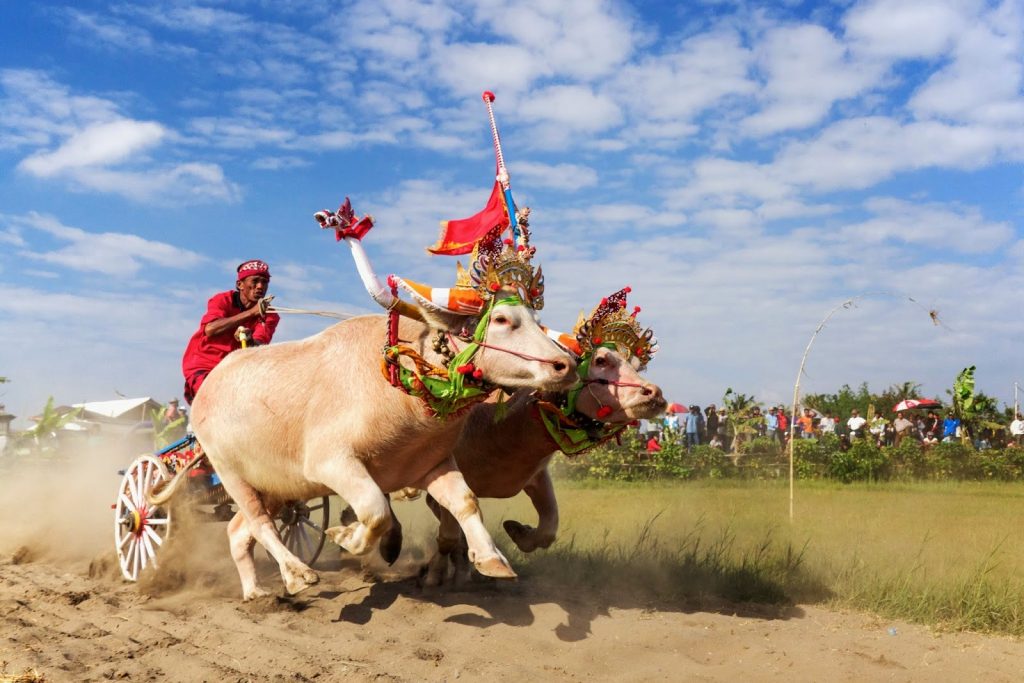 To experience something truly unique, add the annual Makepung Buffalo Races to the top of your list. This adrenaline-fuelled sports event is the Olympics of buffalo racing. A fun-filled celebration of traditional agrarian culture, the event takes place in various stages between July and November. Held in the lesser travelled districts of Melaya and Jembrana, western Bali, the event sees brave competitors take to wooden carts behind colourfully decorated buffalo, competing for the Jembrana Regent's Cup.  The preliminary race rounds take place once a month on Sunday mornings, from 15th July, at 7.30am. The grand finale of this energetic event takes place in Jembrana on Sunday 18th November, with a versatile festival taking place prior to the final showdown.  Part of the fun includes the humorous buffalo fashion display, where visitors can observe these majestic animals decorated in elaborate costumes, for an insight into the ancient traditions of the island.
Essential info:
The event takes place in various locations, including Sanghyang Cerik, Tuwed Village Circuit, Jl. Denpasar-Gilimanuk, Tuwed, Melaya, Kabupaten Jembrana, Bali 82252
Dates: Sunday 15th July until Sunday 18th November 2018
Ubud Village Jazz Festival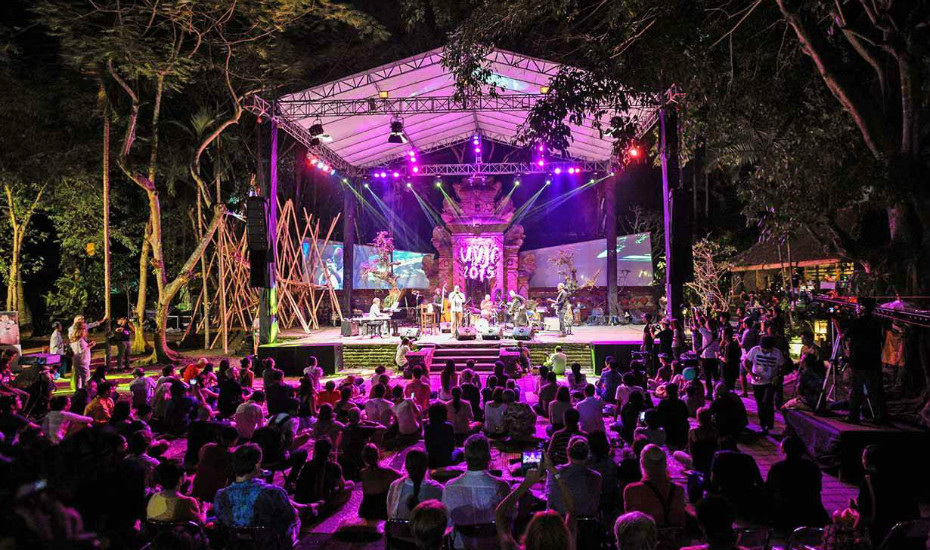 One of the most exciting things to do in Bali in 2018 is Ubud Village Jazz Festival, a celebration of traditional and modern artistry, music and dance. Founded in 2010 by musician and producer, Yuri Mahatma, this lively annual event welcomes thousands of visitors for a weekend of entertainment. An important community event on the annual calendar, Ubud Village Jazz Festival takes place on Friday 10th and Saturday 11th August, featuring performances from hundreds of local and international musicians. Covering a range of jazz forms and bands styles, the event also educates and inspires visitors with a series of dedicated workshops. Tickets to this impressive event cost just IDR500,000 (approximately US$36.90) and allows access over both days, including the craft and food fairs. From intimate indoor venues to large, al fresco stages, Ubud Village Jazz Festival is an eclectic and vibrant taste of modern Bali.
If you're looking for a place to stay during your time in Ubud, check out these beautiful private villas; the perfect place to rest after an all-day party at the Jazz Festival!
Essential info:
Web: http://ubudvillagejazzfestival.com/
Email: [email protected]
Address: Agung Rai Museum of Art (Arma Museum), Jalan Raya Pengosekan Ubud, Bali
Facebook: https://www.facebook.com/UbudVillageJazzFestival/
Instagram: https://www.instagram.com/ubudvillagejazzfestival/
Date: Friday 10th and Saturday 11th August 2018
Looking for other unique experiences to try during your stay in Bali? Check this article about how to travel Bali like a local!