Not only is Bali one of the most beautiful islands in the world, but it's a place of rich culture and tradition. For locals, life is all about balance and so it's unsurprising that the island is home to some 8,000 Balians – traditional healers, dedicated to re-establishing people's equilibrium! Many find themselves heading to Bali for an Eat, Pray, Love experience, a concept made famous by author Elizabeth Gilbert, whose worldly adventure was translated to the big screen. Balians are thought to be able to heal our aliments and soothe our worries, all with authentic techniques. So here, we share with you the best traditional healers in Bali, talk you through what you can expect from a session, and let you know exactly how to find them! Grab your crystals and let's go!
Pak Man
If you're looking for the best healer in Bali, then look no further! Pak Man has become renowned around the world, thanks to his decades of experience, making him one of the most admired healer on the island. Pak Man is an energy healer who uses taksu massage to rid people of their woes. He even makes his own medicinal essential oils to use during his deep tissue massages! Upon arrival, Pak Man will talk to you about your issues, with his wife Lucinda translating. After your chat, the in-depth, and sometimes uncomfortable, massage will begin, lasting for around an hour. Your appointment will take place at Pak Man's home in Kutuh Kaja, just 20 minutes' drive from Ubud. Keen to know more about wellness in Southeast Asia? This feature talks you through the health and well-being offerings of the region!
Essential info:
Address: Pundung Kembar, Jl. Tirta Tawar, Br. Kutuh Kaja, Gianyar
Tel: +62 081 3389 35369
Cost: Approximately IDR 500,000
Ibu Jero
Ibu Jero is a 5th generation healer and comes from a long line of family Balians, all working to help others through holistic meditation. This impressive lady is also a Mangku, or a high Priestess of the Hindu religion! As one of the most traditional healers in Bali, Ibu Jero offers both one-to-one and group sessions. During your private Energy Cleansing, Ibu will bring you to a meditative state before drawing negative energy out of your body and into her own. She then expels the energy through her mouth! Another option is a group session, which takes place at Tirta Sudamala Temple in Bangli. The workshop consists of a seven-stage chakra cleansing and purification ceremony, using the temple's holy springs!
Essential info:
Address: Jimbaran, Bekasi
Facebook: https://www.facebook.com/healingibujerobali/
Tel: +62 813 3764 9367
Email: [email protected]
Cost: Approximately IDR 1,000,000
Angus Sihman
Angus Sihman is considered one of the best healers in Ubud and specializes in palm reading and chakra cleansing. In a session with Angus, he will spend time exploring the lines of your palm before offering a solution to any problem you are having, whether it be love, career or health. With Angus, you can also experience a full body reading, where he will analyse all areas of your body before guiding you on the right future path. If this doesn't sound like your thing, get your aura cleansed or enjoy a spiritual healing treatment, where Angus will focus on psychological, rather than physical problems!
Essential info:
Address: Pondok Intan Asri A.21, Sedang Badung
Tel: +62 036 1897 1019
Web: http://www.agusbalipalmreader.com
Email: [email protected]
Facebook: www.facebook.com/agus.sihman1
Cost: From IDR 432,000
Shervin Boloorian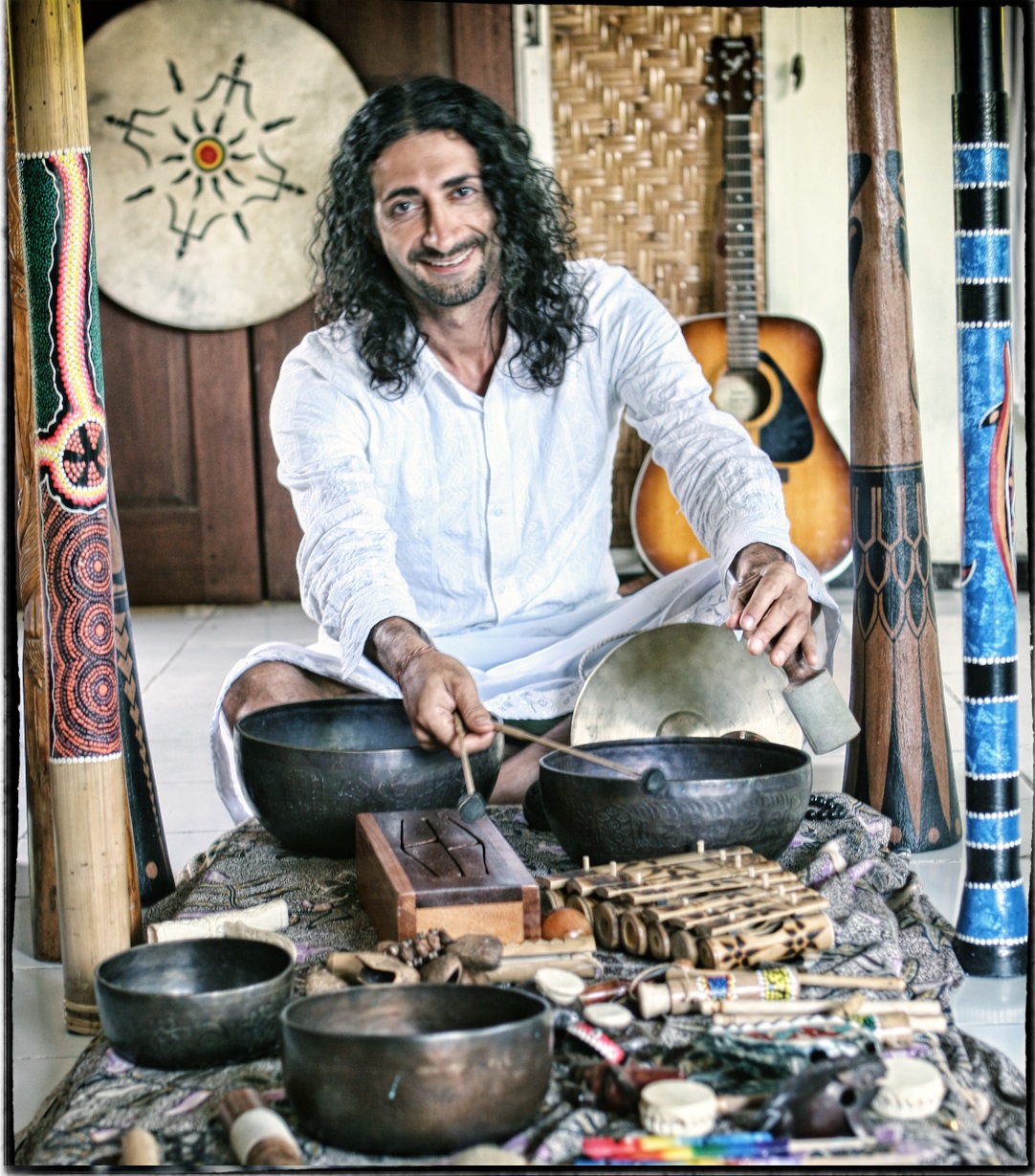 Those looking for something a little different can pay a visit to Shervin, a Tama-Do Sound, Color and Movement Therapist, who will soothe your issues with music and vibrations. As one of the most renowned healers in Ubud, Shervin provides two-hour sessions where you will listen to noise in order to ease and support your physiological and emotional wellbeing. This kind of therapy is open to anyone, but is said to be beneficial for anxiety, depression, and stress. Shervin also hosts a weekly sound healing workshop at the Yoga Barn in Ubud, from 7.30pm until 9pm every Wednesday. If you need somewhere amazing to stay during your holistic adventure, take a look at our stunning selecting of villas in Ubud.
Essential info:
Address: Taksu Events Pavilion, Jl. Goutama Selatan, Ubud 80571
Website: http://soundhealingbali.com/
Facebook: https://www.facebook.com/shervin.boloorian
Tel: +62 087 8614 08219
Email: [email protected]
Cost: From IDR 200,000
Jelila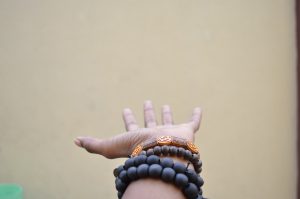 Much like Madonna and Rihanna, Jelila goes only by one name. Offering a unique selection of treatments, from chakra balancing to crystal work, she is traditional and authentic in her approach. Based in Ubud, Jelila's two-hour sessions feature relaxation, bodywork, singing, and an exploration into past lives. The appointment will take place in Jelila's unique home and is sure to leave you feeling entirely refreshed! Want to learn more about Bali's rich culture? Have a read of our guide to Ubud's spiritual side.
Essential info:
Address: Jl. Hanoman No.43, Kec. Ubud, Kabupaten Gianyar, 80571
Web: https://jelila.wordpress.com/
Tel: +62 858 5735 4228
Email: [email protected]
Cost: Prices vary depending on treatment, see website for details
Samiratha
https://www.instagram.com/p/qEhQKKFFHQ/
You'll find Sami, or Samiratha, in the tourist heart of Kuta. Yet this traditional healer is every bit as authentic as the others. Dedicated to energy cleansing, Sami is the fifth generation of his family to take on this profession, studying for 14 years in order to become a Balian. His 90-minute holistic healing allows the body, mind and spiritual consciousness to be energized and lightened. During the session you'll receive a massage, reflexology, acupuncture, meridian cleaning and even osteopathy! He'll end the treatment by balancing your energy levels, using traditional Balinese techniques. Your visit to Bali won't be complete without an amazing apartment to call home. Check out our incredible luxury villas, dotted around the island.
Essential info:
Address: Bali Chy Healing, Gg, Mangga 5-E Legian, Kuta
Web: http://balichyhealing.com/healer-sami/
Tel: +62 821 4560 0692
Email: [email protected]
Instagram: https://www.instagram.com/balichyhealing/
Cost: IDR 750,000
Things to consider
Payment
It's considered rude to hand money directly to a healer. Inquire about the fee for the treatment and then place the cash in an envelope and hand it to a staff or family member, or leave it on a side table.
Dress Code
Always dress appropriately when visiting a Balian. Keep arms and legs covered or wear a temple scarf to cover up. It's also important not to point your feet directly towards a healer, as this is seen as a sign of disrespect!