As the world's largest continent, there is so much to see in Asia. From the bustling cities of Japan and Thailand, to the quiet coved bays of Indonesia and the Maldives, Asia has something for every traveler. To help you narrow down the options for your next big adventure, we have created a handy guide to the best less known places to travel in summer 2019. After this, you'll know exactly where to travel in Asia, no matter what type of trip you're looking for!
North Bali
The northern region of Bali has been overlooked for too long, so we're here to explain why it's well worth a visit. Quieter and more diverse than the popular south, north Bali offers an abundance of stunning waterfalls, rippling rice paddies and tranquil temples, all waiting to be discovered.
Calmer and less crowded, the north is perfect for an outdoor summer holiday. Head to Munduk to soak up the beauty of Lake Tamblingan and its surrounding rain forests or visit Gitgit, offering some of Bali's best waterfalls and natural scenery. If you prefer relaxing, Pemuteran Beach should top your list for sunsets and golden sands!
Check out our guide to the north of Bali and see exactly why this destination is so fantastic!
Busan, South Korea
When people think about South Korea, they usually picture Seoul. While the country's eclectic capital is worth a trip, so too is its southern sister, Busan. Edgy and vibrant, South Korea's second largest city is characterized by its urban beach, Haeundae, which is surrounded by towering skyscrapers.
Haedong Yonggungsa is one of the city's most beautiful temples, carved into the rocks along the ocean, while its colourful hillside culture village, Gamcheon, is one of the quirkiest communities you will ever visit. Browse local crafts, check out the street art and have a caramel macchiato in one of its cute cafes!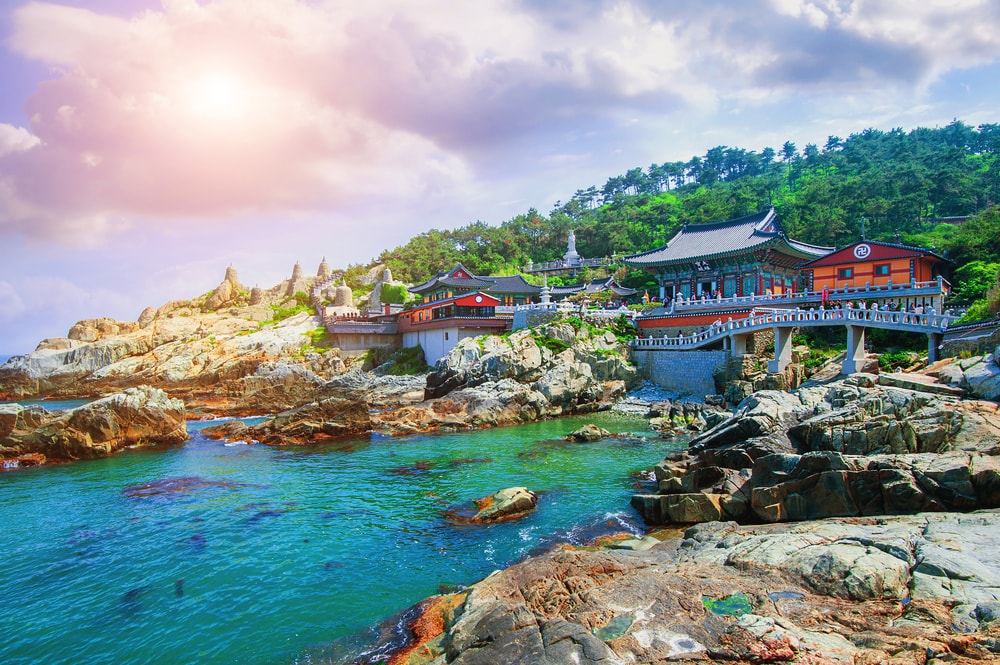 Visit Jagalchi, the country's largest fish market, or head up 120-metre-high Busan Tower to soak up amazing views. Need we say more about why Busan will be one of best places to travel in summer 2019? Find out more with our handy guide to Busan.
Koh Samui, Thailand
As Thailand's second largest, and arguably most beautiful island, Koh Samui has become a hot spot for many travelers. Awash with stunning beaches, luxury villas and mountainous landscapes, this glistening island is sure to light up your social media accounts.
Party the night away on Chaweng Beach or enjoy a chilled day witnessing the 18-armed Goddess statue at Wat Plai Laem temple. Nature fans can hike to the iconic waterfalls of Na Mueang, explore the rock formations of Hin Ta Hin Yai or go snorkeling or diving in the Gulf of Thailand.
Complete your unforgettable trip by booking one of our truly incredible private apartments and holiday villas, found in various locations around his picturesque isle.
Ko Rong, Cambodia
Cambodia is known for its iconic archaeological sites and its thriving capital city, Phnom Penh. Yet there is much more to this country!
The island of Koh Rong is famed for its glorious coves and vibrant coral reefs. There are also plenty of jungles, coconut palms and waterfalls to discover during your trip! Visit Jewelorchids zoo, snorkel the island's rich waters, dance the night away on Police Beach, and get your adrenaline pumping at High Point Rope Park! With such blissful and diverse shores, it's not hard to see why Koh Rong is one of the greatest summer destinations in Asia!
Ninh Binh, Vietnam
Thanks to the popularity of its northeasterly neighbour, Ha Long Bay, Ninh Binh remains firmly under the radar. But in 2019, all that is about to chance. This attractive and highly diverse region has plenty to offer – and at just three hours by train from Hanoi, it's also highly accessible!
For one, the UNESCO World Heritage Site of Tràng An offers hundreds of limestone monoliths rising from the ground. Hop in a boat and explore its rivers and caves! Head to the country's former capital, Hoa Lư, offering rice fields, limestone mountains and stunning ancient architecture.
Go hiking in Cuc Phung National Park, explore the historic pagodas of Bai Dinh and Bich Dong or climb the 400 steps to the top of Hang Mua, for an Instagram-worthy photo!
Koh Kut, Thailand
If you're wanting to enjoy the glistening sands and enviable climate of Thailand, without the masses, then Koh Kut is the place for you. In fact, a few years ago The Guardian called Koh Kut "Thailand's last unspoilt island".
These pristine shores lie off the coast of Cambodia and are accessible from Laem Sok and Koh Chang by speedboat. The spectacular island is one of the greatest summer destinations in Asia, thanks to its long stretches of quiet sand, lush jungles and awe-inspiring waterfalls.
Rent a scooter and explore in style, snorkel the waters off Klong Chao beach, go kayaking along the Khlong Chao River, trek the nature trail to Ngamkho Bay and soak up the majesty of Khlong Yai Kee waterfall.
Osaka, Japan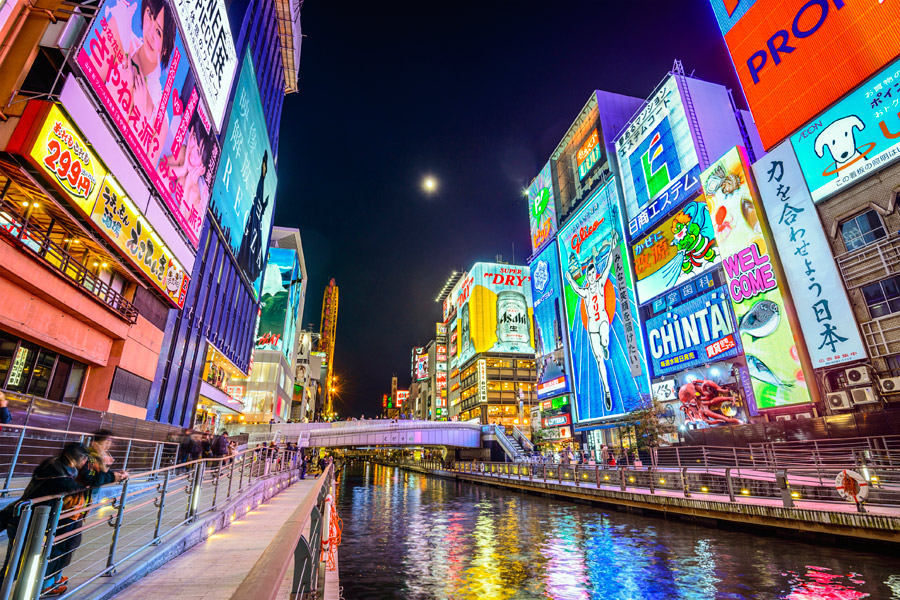 Often overlooked due to its bustling elder sibling, Tokyo, Osaka is a lively and unique city that could entertain even the most jaded of explorer. Not only is this port a base for Japan's youth, offering fantastic shopping, nightlife and food, but it is also a hub for history.
The city houses one of the country's finest and most beloved fortresses, Osaka Castle, which dates back to 1597. The city is also the base for Universal Studios Japan, and the foodie paradise of Dōtonbori, along which a wealth of street food can be tried.
Head up the Tsutenkaku observation tower for a selfie or two, before taking in the beauty of Japan's first and oldest Buddhist temple, Shitennoji. End your evenings with local Okonomiyaki pancakes and karaoke, because Osaka never sleeps! Find out more about this captivating city, with our dedicated guide.
Gan Island, the Maldives
Once considered one of the world's most luxurious travel destinations, the Maldives have become increasingly more affordable. Across this tropical nation, there are plenty of budget-friendly hotels, offering you the chance to experience the beauty and the culture of the islands. This is where Gan comes in.
Positioned in the southern region of Addu Atoll, Gan has palm-fringed beaches and rich history. The island was used as a British air and naval base during the Second World War. But, nowadays it is home to one of the most peaceful and relaxing beach resorts in the world.
Hire bicycles and explore this tiny island, dive its coral reefs, or simply soak up the sun on its glistening beaches.
Mrauk U, Myanmar
Myanmar, once known as Burma, dazzles visitors with its rich wildlife, the bustling markets of its capital, Yangon, and the royal city of Mandalay. Yet few people venture to the country's highly important town, Mrauk U.
Not only is Mrauk U incredibly beautiful, but it is home to some of the country's most important archaeological sites: from the spectacular temples of Shite-thaung, Andaw-thein and Koe-thaung, to the majesty of Lawka Man Aung Pagoda. You can also watch the sun come up over the town from Sunrise Hill and discover the region's history at its Archaeological Museum.
With so much history and beauty, this ancient town will be one of the best places to travel in summer 2019 – in fact, World Nomads has told us to go now, before the secret gets out!
Bantayan Island, the Philippines
If you're still wondering where to travel in Asia this summer, then look no further! Bantayan Island is located off Cebu and is easily reached by local ferry.
The island offers all the best bits about the Philippines, with an easygoing vibe and some of the top white sands in the country! Head into the water and snorkel around Silion, lounge on Sandira Beach, and walk around the colonial-era fortress, Kota Park, found on the northern tip of the island.
Just off its coastline, you'll also find the almost untouched island of Jilantagaan, ideal for romantic getaways, while the Omagieca Obo-ob Mangrove Garden is perfect for nature lovers.
Pingyao, China
If you're planning a trip to China and want to get off-the-beaten-path without missing out on local culture, tradition and history, then we know exactly where you should go. Pingyao, also known as Pingyao Ancient City, lies in Shanxi and is renowned for its economic history and well-preserved ancient architecture, including Zhènguó and Shuānglín temples.
Pingyao Old City is considered one of China's four best preserved old cities and offers ancient fortifications, walls and Ming-Qing Street, where hundreds of antiques can be browsed. Mián Shān is also a short day trip away, a mountain offering hillside temples, scenic gully hikes and incredible panoramic vistas.
If you need more insight on broader international travel, check out 2019's best holiday destinations, as chosen by top travel sites.