One of the greatest things about traveling is being able to immerse yourself in new culinary experiences – and luckily for us, Southeast Asia is awash with incredible foods awaiting discovery. Ready to explore the best street food in Sri Lanka?
If you're heading to the glorious shores of Sri Lanka this year, then you'll be spoiled for choice when it comes to dining.
Here, we explore the very best healthy street food in Sri Lanka and take a look at how to both keep the diet and try the best local dishes during your visit!
Kottu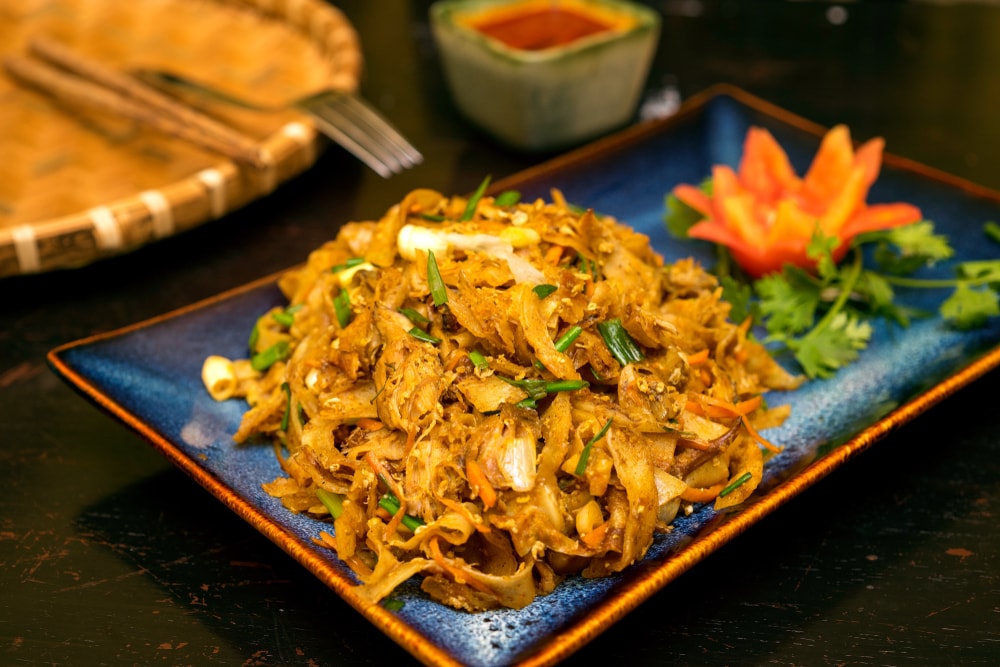 Considered to be one of Sri Lanka's favourite street food delicacy, Kottu is a wondrous blend of textures, flavours and spices. Also known as Koththu Rotti or Kothu Roti, this colourful dish is formed from leftovers.
Think godhamba roti, mixed vegetables and meats, blended together with egg and spices to form a flavoursome plateful that's rich in nutrients. As one of the most popular dishes for street food seekers on the island, Kottu is also a great option for healthy food in Sri Lanka!
Fruit Galore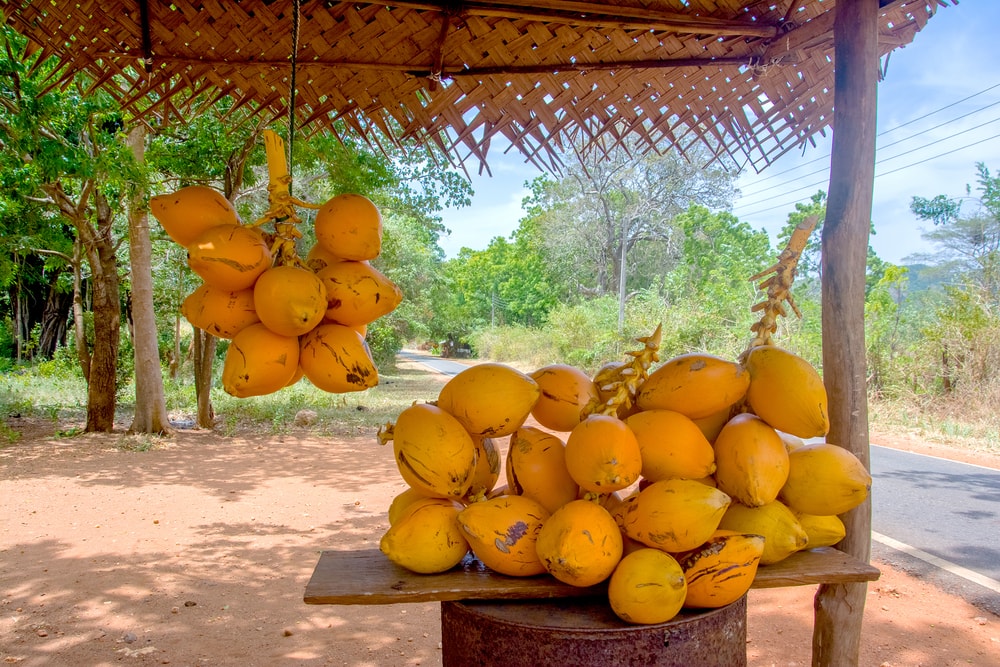 In Sri Lanka, you could never miss out on vitamins, since the ripe island is awash with colourful trees bearing their delicious fruits. One of the best available is the King Coconut, or thambili, which can be found on road side street stalls across the country.
Rich in vitamin E, calcium and iron, this sweet coconut is best enjoyed with a straw, since its centre is filled with gorgeously sweet milk! Head to a local food market to try the famous red banana, rich in vitamin c, and be sure to hunt down the island's epic papayas, lychees and mangosteens!
No matter where you go to sample the best street food in Sri Lanka, be sure to stay in one of our luxurious villas, found dotted across the island.
Ambul Thiyal
https://www.instagram.com/p/BxAiztsF_qv/
Although it might not sound very appealing, Ambul Thiyal, or sour fish curry, is one of the most beloved local dishes for Sri Lankans. It is created from firm fish such as tuna, the curry is filled with spices, including turmeric, cinnamon and garlic.
The healthy curry gets its famous sour tones from dried goraka and comes either with or without a rich curry sauce. Ambul Thiyal is some of the best street food in Sri Lanka and we insist you try it!
If you need more inspiration for your adventure, check out our guide to the 10 most fabulous reasons why you should add Sri Lanka to your travel list.
Saravita
https://www.instagram.com/p/BctmD7WH2wS/
When you're looking for a healthy sweet treat, Saravita is one of the best options for street food in Sri Lanka. This sweet dessert is sold by vendors across the country and consists of a cone of betel leaf, filled with brightly coloured shredded coconut.
Perfect for easing your sugar cravings, these gorgeous little parcels of fruit make a real after-dinner treat.
Gotu Kola Sambola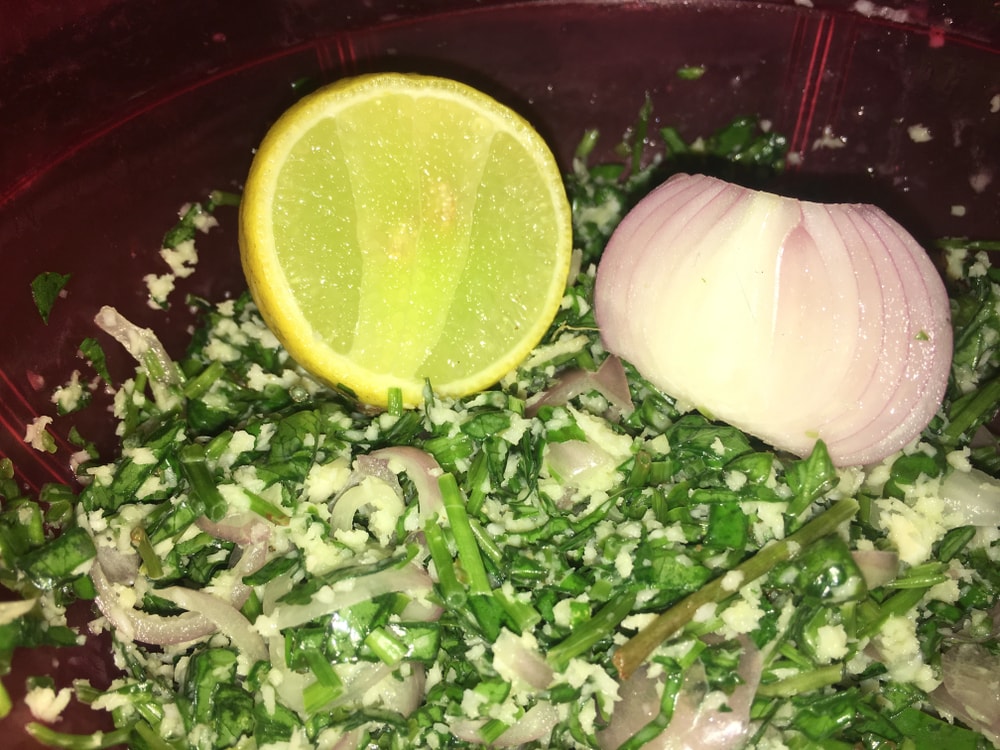 Also known as Pennywort Salad, Gotu Kola Sambola is packed full of vitamins and nutrients and is one of the most readily available healthy dishes on the island.
Similar to a tabbouleh, this colourful salad is created from mixed sliced greens and the medicinal gotu kola herb. Mixed with onions, tomatoes, chili, citrus juice and grated coconut, this fresh and delicious salad is a must try!
Brinjal Pahi
https://www.instagram.com/p/BPV8OV4jA7z/
Vegetarians out there will likely think Brinjal Pahi is the best street food in Sri Lanka! This unusual curry dish is formed from deep fried pickled Brinjals, also known as egg plant and aubergine. Offering a rich sweet and sour flavour, the curry is served with rice and combines a multitude of spices.
Depending on where you go to try this delicacy, your curry may even come wrapped up in a banana leaf, like a perfect bite-sized curry sandwich!
Jaffna Kool
https://www.instagram.com/p/BiUEiIUFwia/
Jaffna Kool sounds as interesting as it tastes and healthy food in Sri Lanka doesn't get much better than this. Originating from the northern city of Jaffna, this seafood based broth can include everything from fresh crab to prawns and cuttlefish. The hearty soup also contains plenty of greens, including long beans and spinach, as well as tamarind spices.
Both healthy and delicious, this broth is full of flavour and will allow you to sample the island's world-famous seafood! While you're there, you can also take part in amazing culinary experiences, including cooking classes and street food tours. When you book a villa with us you can get these amazing experiences for free! Take a look at our offerings to avoid missing out!
Pani Pol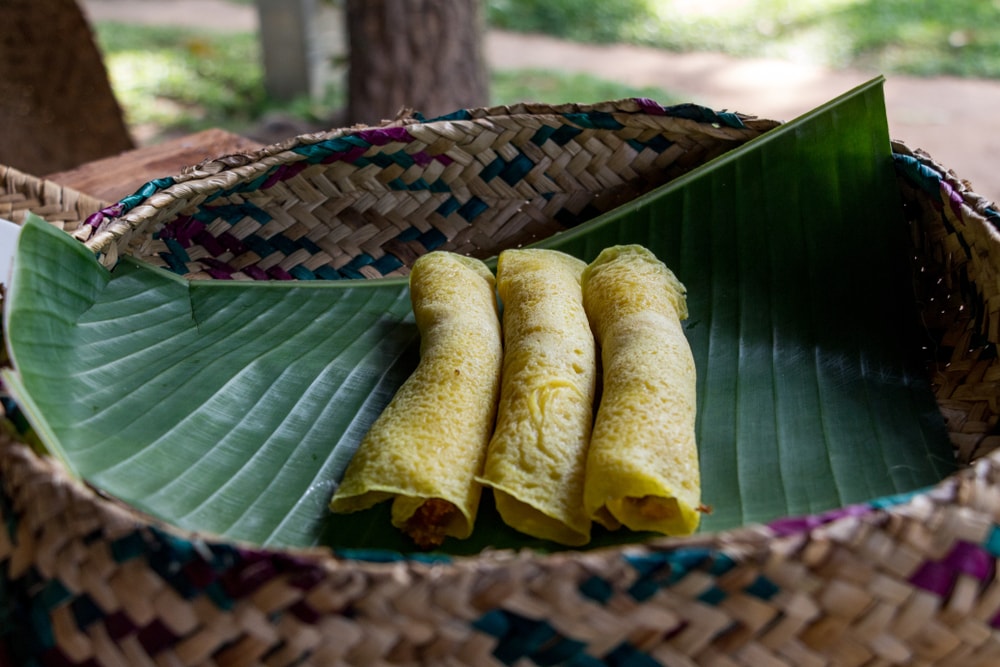 When you need an indulgent treat, opt for Pani Pol – sweet coconut pancakes. These delectable rolled crepes are infused with turmeric and sweetened with coconut cream and honey. Mildly spiced, perfectly sweetened and full of grated coconut textures, these divine desserts make an indulgent breakfast or a fantastic post-dinner pudding! Usually served with a cup of local black tea, we can't think of anything better than Pani Pol!
Perhaps you feel like you would like to simply relax and have someone to prepare you a nice local dish at your villa? Take a look at our list of villas with a private chef and book your dream holiday today!