If you're wondering where to go in Bali, you're not alone. For an island of it's size, there is an almost unbelievable variety of destinations – exquisite beaches, buzzing nightclubs, dazzling culture and little-known hidden gems. Pretty much everyone we know falls in love after they visit!
There's so much choice that you'd be forgiven for struggling to squeeze it all in. We've created a guide to two of the most popular destinations in Bali. Don't be fooled though. If we had the choice between Ubud or Seminyak, we'd probably try and pick… both!
Unmissable Ubud
Ubud has been called the cultural heart of Bali and we can see why. An hours north of the airport, it's nestled among the mountains – a few degrees cooler than the popular coastal destinations of the south.
So – Ubud or Seminyak? Let's make the case for Ubud…
The Vibe: Chilled and Cultural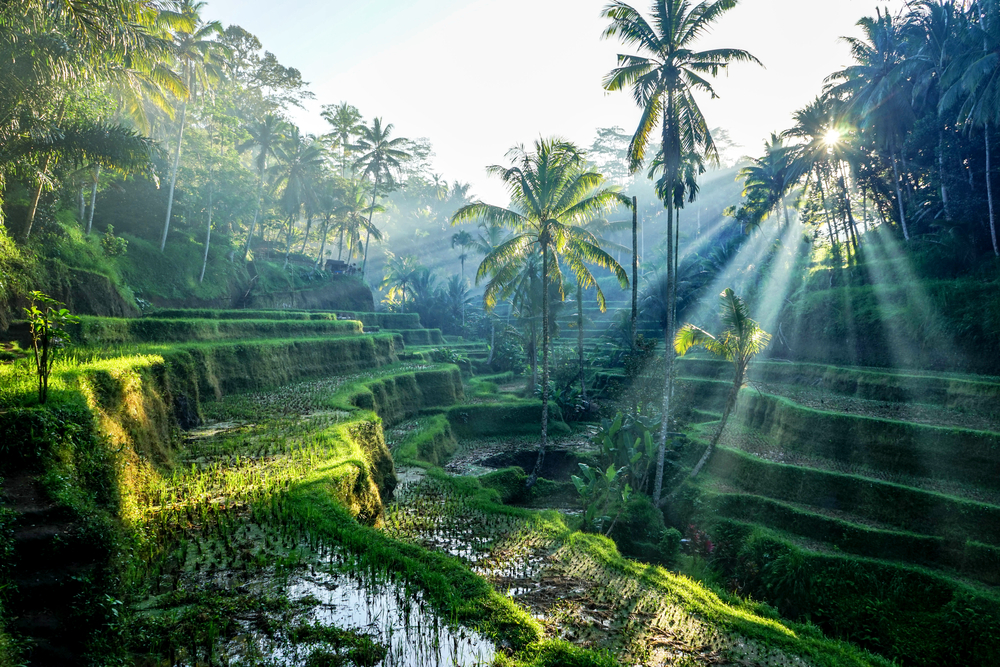 A traditional country town housing a magnificent palace, Ubud has become increasingly popular since it was featured in Eat, Pray, Love. Favored by those who prefer reflection and the arts to beaches and parties, it is certainly the cultural and spiritual heart of Bali.
Going to Ubud is all about exploring the culture & history, and admiring beautiful natural attractions – thus, lovers of beach holidays are recommended to choose Seminyak over Ubud.
Who should go to Ubud?
Culture lovers
History explorers
Foodies
Couples
Hiking enthusiasts
Get your trainers out: sunrise hike at Mount Batur
If getting your fill of stunning panoramic views is a factor when you're deciding where to go in Bali, this is the trek for you. The sunrise hike to Mt. Batur is ethereal!
It's probably the only time we recommend traipsing around the Balinese countryside in the middle of the night – with a guide, of course! It takes two or three hours to reach the summit, meaning you'll need to leave around 4 am to catch the sunrise.
However, you won't regret it – watching as Ubud and the surrounding countryside slowly become bathed in light is unmissable. It's one of the must-have experiences in Bali. The hike is medium difficulty and can be steep in places. It's also worth wrapping up warm! Take our word for it though – the challenge will be worth it.
Best place to eat out in Ubud
https://www.instagram.com/p/BkQCtETBkEc/?taken-by=restaurantlocavore
From traditional stalls by the side of the road all the way to fine-dining experiences – Ubud has it all. There's a wide variety for any traveller.
Now a vibrant culinary centre, Ubud is home to the restaurant which was voted best in Indonesia in 2017 (as well as 49th best restaurant in Asia) – Restaurant Locavore. Ask anyone where to go in Bali for high-end gourmet cuisine and you'll hear the name. You'd be hard pushed to find better. Each dish is carefully prepared, exquisitely presented and paired with an original cocktail.
If you're planning where to go in Bali then you'll want to organize your trip to Ubud well in advance to squeeze in Restaurant Locavore. In fact, it's worth booking at least a month before you visit! For many, this restaurant is the highlight of their stay in Ubud.
Essential Information:
Website: https://www.locavore.co.id/
Location: Restaurant Locavore, Jl. Dewisita No.10, Ubud, Indonesia
Contact number: +62361977733
How to spend Your Downtime in Ubud – relaxing in style
https://www.instagram.com/p/BnUrRgJlmdr/?taken-by=ubudyogahouse
For free spirits, there is plenty to explore in Ubud. If you are interested in trying yoga then you're in the right place! Bali is among the best places in the world – and Ubud is our favourite destination within the island to give it a go.
We simply love Ubud Yoga House. It's a little walk from the centre of town, but totally worth it! Nestled between rice fields and boasting gorgeous views, the vibe is atmospheric yet relaxing. It's refreshing and rejuvenating for beginners and experts alike!
Essential Information:
Website: https://www.facebook.com/UbudYogaHouse/
Location: Jl. Subak Sokwayah, Ubud 80571, Indonesia
Contact number: +62 821-4418-1058
Our favourite luxury villas in Ubud
Arguably the best place to use as a base when visiting Bali, a luxury accommodation option near Ubud is a gateway to the whole island. We've hand-picked some of our favourites!
New Moon Villa
New Moon is one such luxury option. An interior designer's dream, this villa is the perfect spot to relax. It's private exterior spaces also offer peace and serenity, with plenty of space to lounge around. Staying here is a truly exotic experience! Nestled among tropical Indonesian flora and fauna, jaw-dropping views over the adjacent rice paddies can be enjoyed from an exclusive 7m swimming pool.
Essential Information:
Bedrooms: Two
Bathrooms: Two
Prices from: $378 / night
Villa San
Those in search of extravagance could always turn to Villa San. A stone's throw from the Royal Palace, this opulent villa is an ideal location for visiting Ubud's most exciting attractions.
A slice of heaven, the spacious retreat features handicrafts from China, Africa and Indonesia. At it's heart lies a 25m lap pool, surrounded by lush tropical gardens. A haven for creatives, Villa San boasts a loft studio for painting and a Buddhist stupa and yoga terrace. Sleek yet serene, staying here is a flawless way to enjoy the cultural heart of Bali.
Essential Information:
Bedrooms: Six
Bathrooms: Eight
Prices from: $982 / night
Sumptuous Seminyak
Decided where to go in Bali already? Not so fast! In some ways, Seminyak is the total opposite of Ubud. However, it's made a name as the most stylish and sociable neighbourhood – for good reason!
Let's take a peek…
The Vibe: Classy and Chic
If you're looking for a bit of glamour and glitz then Seminyak is the place to be. The snazzy town in southern Bali boasts buzzing nightlife, swanky restaurants and scenic beaches. It oozes luxury!
Despite being upmarket, Seminyak isn't as crowded as nearby rival Kuta. It's jam-packed with variety – an eclectic mix of western comforts, modern Balinese culture and plenty of luxury options. We guarantee you won't get bored!
Get your swimsuit out: let's hit the beach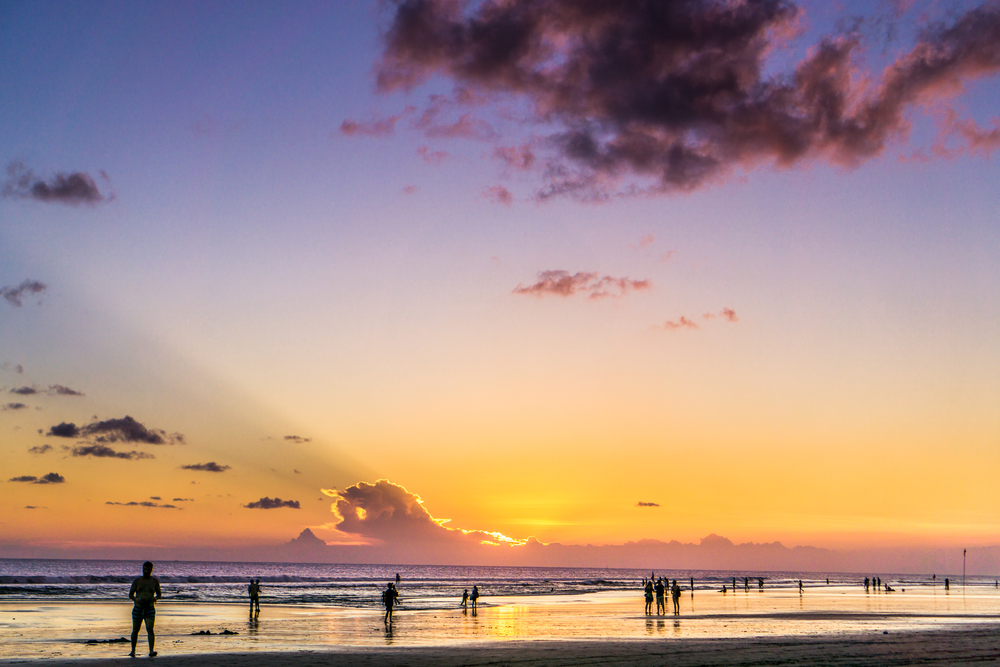 If your list of where to go in Bali is missing a gorgeous beach then here's a tip: visit Seminyak. It is the place to go for relaxing in style on sun-kissed sands and splashing around among the waves.
Although it attracts a lot of people at the height of high season, Seminyak beach is popular for good reason. Why? For starters, it's a fantastic place to surf! Bali is a famous destination for those looking to ride the waves. Surfers from across the globe are attracted to Seminyak beach.
What's more, watching the sun set below the horizon from Seminyak beach is unforgettable – it's a gorgeous sight. Take advantage of the best place in Bali to gulp on a cold beer, guzzle down on some food from a nearby beach restaurant and enjoy the evening.
Who should go to Seminyak
Beach lovers
Family travellers
Couples
Luxury lovers
Surfers
Partygoers
Best place to eat out in Seminyak
https://www.instagram.com/p/BnpbFciAnwr/?taken-by=chezgadogado
You are truly spoiled for choice when it comes to gourmet cuisine in Seminyak. There is a variety of cuisine from all corners of the globe, plus a healthy dose of impeccable Asian fusion.
For a truly heavenly dining experience, you can't beat eating beside the lapping waves of the Indian Ocean as the sun sets. So where do you head? Our money's on Chez Gado Gado. It won't disappoint!
The place to eat in Seminyak, the food is mouth-watering – delicious and divinely presented. Accompanied by fabulous service, splendid cocktails and unbeatable views, this could be Bali's ultimate dining experience. If fresh seafood and a romantic candlelit ambience appeal to you make your reservation now!
Essential Information:
Website: https://gadogadorestaurant.com/
Location: Jalan Camplung Tanduk No.99, Seminyak, Kuta, Kabupaten Badung, Bali 80361, Indonesia
Contact number: +62 361 736966
How to spend downtime – hitting the town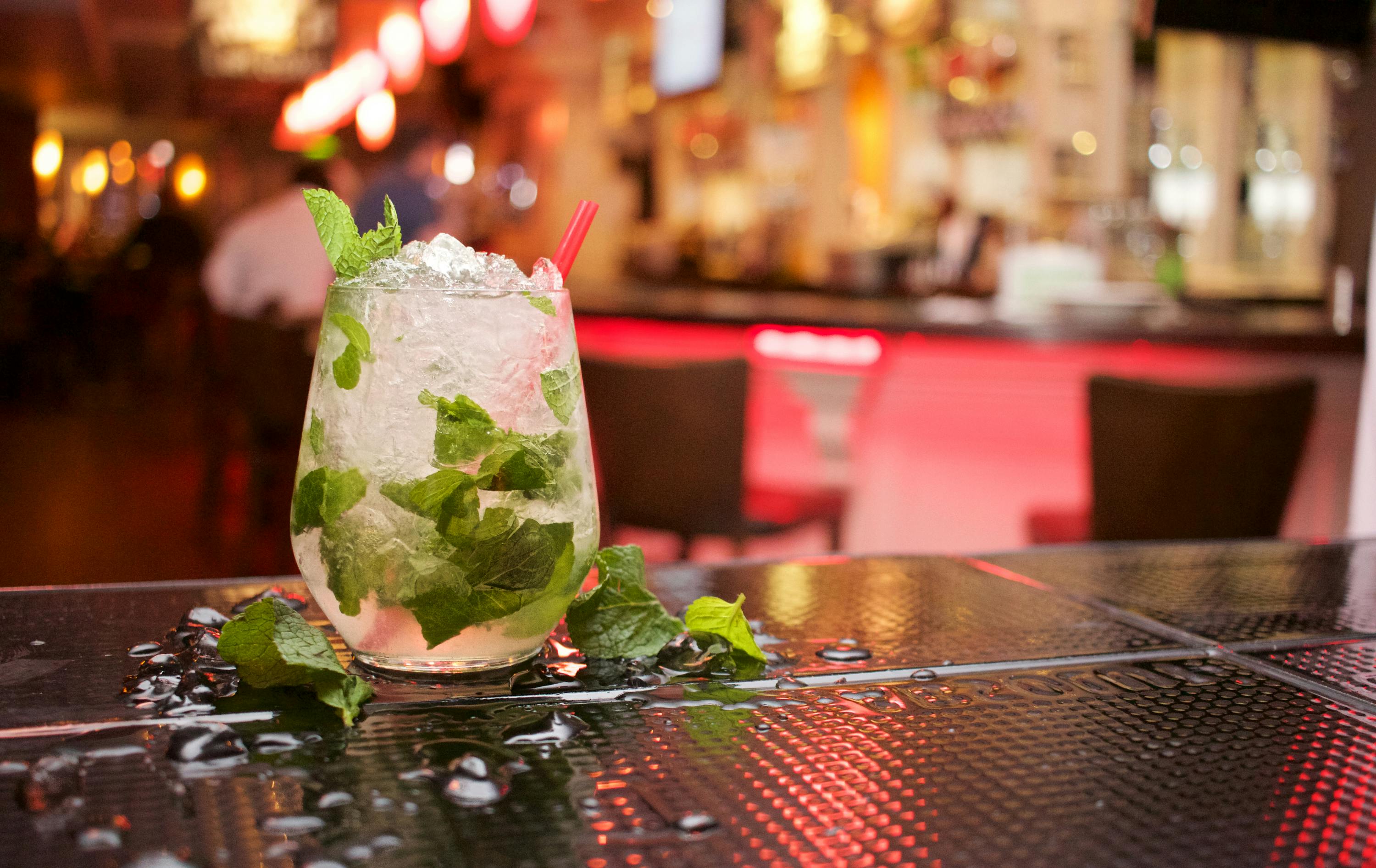 Ask anyone where to go in Bali for vibrant nightlife and delicious cocktails. They'll point you towards Seminyak! Ku De Ta is a well-established name on the scene – it's considered something of a trendsetter for upscale nightlife in south Bali. It's incredibly chic, featuring groovy tunes and glorious sunset vibes. Oh – and guaranteed to be an Instagram hit!
During the daytime, you should take the opportunity to explore the unique shopping scene. Seminyak is jam-packed with lifestyle brand outlets and chic fashion boutiques. You can pick up the latest designer labels as well as indulging in exotic Balinese merchandise. Take a stroll to Jalan Raya Legian and fill your boots!
Essential Information:
Website: http://www.kudeta.com/
Location: Jl. Kayu Aya no.9, Seminyak 80361, Indonesia
Contact number:+62 361 736969
Our favourite luxury villas in Seminyak
The only way for true luxury-lovers to enjoy Seminyak is from an opulent villa. There are plenty to choose from – we guarantee it won't be an easy decision…
Villa Kawi
If you're looking to perch near the heart of Seminyak, Villa Kawi is a great choice. It's perfectly situated to enjoy the trendy bars and restaurants nearby! This retreat boasts contemporary design yet cleverly incorporates traditional Balinese features.
Spacious and open-planned both inside and out, an atmospheric pavilion overlooks the indulgent pool. Both rooms feature king-sized beds (one of which can be converted to twins) making this an ideal spot for families or a pair of couples. It's a home-from-home!
Essential Information:
Bedrooms: Two
Bathrooms: Two
Prices from: $472
Lega Villa
Located on Bali's southwestern coast, Lega is simply stunning. A contemporary beachfront villa, it offers unobstructed views of the Indian Ocean. If you're looking for a roomy, lavish home from which to enjoy Seminyak, this could be your answer.
An open-planned living and marble-floored dining area make this the ideal spot for larger groups to socialize. Also boasting fully-equipped feature kitchen, Lega has all the mod-cons you need.  Outside, the glorious 12m pool is set within a carefully manicured garden. Offering a choice between air-conditioned luxury or tropical open air living, this beautiful villa truly caters for every taste!
Essential Information:
Bedrooms: Five
Bathrooms: Six
Prices from: $1,294
Decided where to go in Bali? Why not check out our tailored five-day itinerary – you won't want to miss our favorite spots!