Christmas usually evokes images of snow-ladened countryside and couples cozying up by open fires, but for some, the opportunity to spend December in a sunny climate is far more enticing. Thus, spending this Christmas in Bali will be full of joy, especially if you know the right places to do and things to do. Avoid the frosty mornings and bedlam of last minute Christmas shopping, to instead enjoy a more leisurely seasonal experience.
Though its main religion is Hinduism, Bali has a large Christian population and it is this, plus the lure of winter sunshine, that has turned Christmas on the Island of the Gods into something of a spectacle. So if you're looking to swap cold winter nights for long sunny days and hot cocoa and scarfs for swimsuits and sun cream, our ultimate guide to Christmas in Bali could thaw even Scourge's heart!
Christmas Shopping
Though warm in December, Bali can see an unusual amount of rainfall towards the end of the year, making the prospect of indoor festivities that bit more enticing. In the heart of Kuta, just meters from the waterfront, you will find one of the island's most dynamic shopping centers. Beachwalk features four floors of big name brands and local stores, making this retail paradise the perfect place to track down a festive gift.
During the holiday season, Beachwalk transforms into a winter wonderland, kitted out with tinsel, trees, and trimmings. Yet its annual Year End Sale is perhaps the best reason to visit. Every December this renowned event sees more than 100 fashion giants offering huge in-store discounts for savvy Christmas shoppers. This year is also the centres' fifth birthday and to celebrate, a series of free interactive events will take place throughout December. Every Thursday at 6 pm on the Fountain and Desk Stages (level one) enjoy the merriment of Balinese culture while getting the items on your Christmas shopping list well and truly ticked off!
Essential info:
Web: http://beachwalkbali.com/
Tel: +62 361 8464 888
Address: Sahid Kuta Lifestyle Resort Jalan Pantai Kuta, Bali 80361 – Indonesia
Facebook: https://www.facebook.com/beachwalkbali
Instagram: https://www.instagram.com/beachwalk_bali/
Festive crafts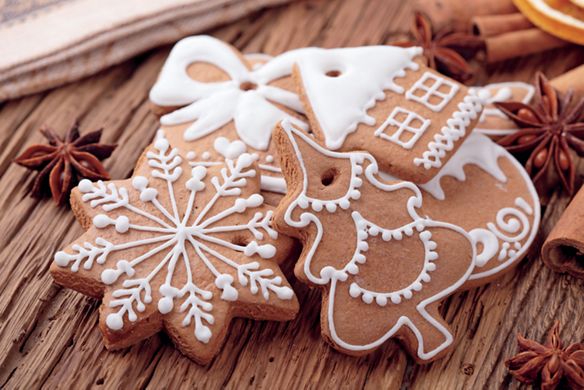 If the idea of baking your own Christmas biscuits sends you into joyful overload, then you can't miss the Ginger Bread Cooking Class at Senses Restaurant in Nusa Dua. Between 3pm and 4pm this Christmas Eve, Senses, inside the Ritz-Carlton hotel, invites willing bakers to make and ice their very own edible Christmas decorations, with the aid of their team of elves! Don your aprons, prepare your Instagram accounts and get cooking!
On 24th December the Ritz-Carlton will also be hosting a very special Teddy Bear Afternoon Tea, between 2pm and 5pm in the lounge bar. An event for the whole family, enjoy a delicate Afternoon Tea before the kids get crafty decorating cookies and making their own desserts. Places cost IDR150,000 (US$10.50) for children of 12 and under and IDR388,000 for adults (US$29). All children in attendance will receive an exclusive Ritz-Carlton teddy bear! Reserve your spot for either event by emailing the Senses team.
Essential info:
Web: http://www.ritzcarlton.com/en/hotels/indonesia/bali#Hotel
Tel: +62 361 849 8988
Address: Jalan Raya Nusa Dua Selatan Lot III, Sawangan, Nusa Dua, Badung, Bali 80363, Indonesia
Facebook: https://www.facebook.com/ritzcarlton
Instagram: https://www.instagram.com/ritzcarlton/
Christmas Carols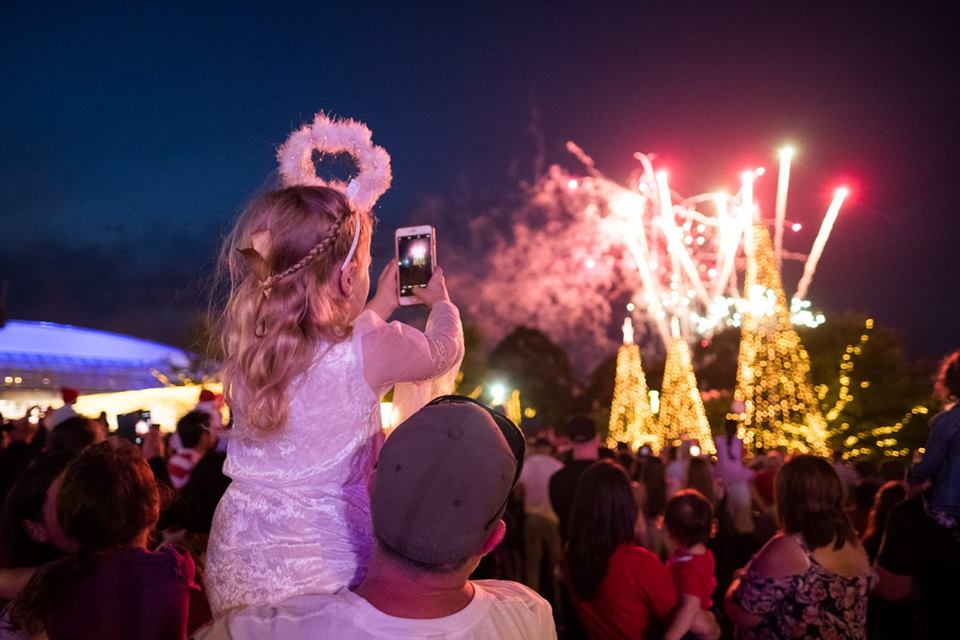 One of the finest ways to get in the festive spirit is to indulge in a little Christmas sing-along. Every year Bali is lucky enough to play host to a truly magical family event, the Christmas Carols Spectacular. This year Hillsong Church will present a very special carol service on Sunday 17th December from 5 pm. Taking place on a huge stage, the event will a world-renowned choir, classic seasonal songs, dancing, film and a rather magical meet-and-greet with Santa himself!
With regular church services every Friday at 7 pm and each Sunday at 10 am and 5 pm, this family-orientated church knows how to celebrate Christmas with a bang! Book your free tickets online in advance.
Essential info:
Web: https://hillsong.com
Tel: +61 2 8853 5353
Address: Hillsong Bali Campus, Jl. Sunset Road 555, Legian, Kuta, Kabupaten Badung, Bali
Facebook: https://www.facebook.com/hillsongchurch
Instagram: https://www.instagram.com/hillsong/
Christmas Spirit(uality)
If you're looking to avoid the Christmas throngs and instead heal the mind, body and spirit this festive season, then Hotel Villa Ubud could be the perfect destination for you. Between 20th December and 4th January this popular resort is hosting a magical six day Christmas Meditation and Yoga Retreat, for those seeking mindfulness prior to the season of good will!
For six days you can indulge in luxury at this beautiful spa hotel, while discovering new breathing techniques and finding your inner serenity. Prices start from IDR9,450,000 (approximately US$700), for five nights' accommodation, inclusive meals, daily classes, massages, half a days' cooking class and a 3-course Christmas dinner. With complimentary shuttle services to and from Ubud and two-way airport transfers, this spiritual retreat is not only fantastic value for money, but offers an entirely new way to celebrate Christmas in Bali.
Essential info:
Web: http://www.hotelvillaubud.com/yoga/
Tel: +62 361 981824
Address: Hotel Villa Ubud, Jalan ke-Cagaan 1, Pejeng Kangin, Ubud, Kabupaten Gianyar, Bali, 80552
Facebook: https://www.facebook.com/hotelvillaubud/
Instagram:  https://www.instagram.com/hotelvillaubud/
Christmas Movies
One of the most traditional ways to get in the Christmas mood is to snuggle up with the family to watch a classic holiday movie. Luckily, Bali has just the place! Throughout December, Finns Recreation Club in Canggu will be hosting special film events in its festive indoor cinema.
At 6.30pm every Saturday from 2nd until 30th December, Finn's Kids Christmas Movie Night will showcase festive favourites for locals and visiting families to enjoy free of charge. Bring your snacks and blankets and join the team at Finns, as they partake in an age-old Christmas custom.
Essential info:
Web: http://finnsrecclub.com/
Tel: +62 (361) 848 3939
Address: Jalan Raya Pantai Berawa, Canggu, Bali, Indonesia
Facebook: https://www.facebook.com/finnsbali/
Instagram: https://www.instagram.com/finnsbali/
Christmas Parties
If the festive season makes you want to don your most glamourous outfit and take to the dance floor, then Bali is most definitely the destination for you. This time of year the island is awash with fantastic celebratory parties, and if you find yourself in Lovina, northern Bali, you can attend one of the most tempting of annual events.
Christmas Wonderland at Spice Beach Club, complete with fake snow and ocean views, takes place every day from 7pm on 24th to 30th December. Fill your evening with food, drink and entertainment, because this is one Christmas party you won't want to miss. For ticket prices and reservations, contact a member of the Spice Beach Club team.
Essential info:
Web: http://www.spicebeachclubbali.com
Tel: +62 (0)85-100012666
Address: Jalan Raya Singaraja-Seririt 225, Kaliasem, Lovina Beach, Bali, 81152 Indonesia
Facebook: https://www.facebook.com/SpiceBeachClubBali/
Christmas Feasts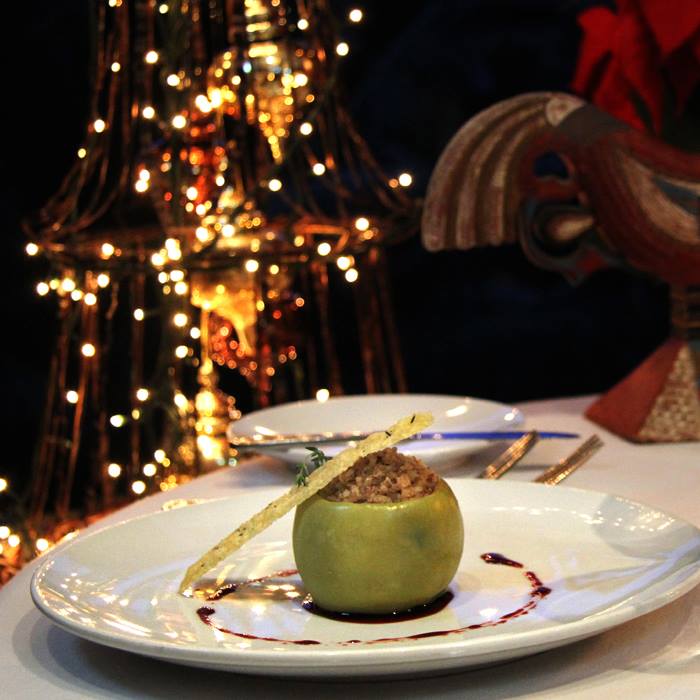 For many, the highlight of any Christmas celebration is the prospect of a lavish meal with all the trimmings and when it comes to food, Bali doesn't disappoint this holiday season. Possibly the islands' finest celebratory meal can be found at Bridges Restaurant. This beautiful, award-winning eatery is situated on the banks of the Wos River, overlooking a stunning natural forest. From the outdoor veranda, complete with fairy lights and Christmas trees, you can celebrate the most wonderful time of the year in true style.
To commemorate the launch of their Christmas menu, running between 17th December and 1st January, Bridges are teaming up with the Bali Community Choir. From 7pm on 17th, guests can be wined and dined while listening to traditional carols. Diners can enjoy a seasonal three-course lunch or dinner for IDR450,000 (US$33.32) pair person, or  IDR800,000 (US$56) with the sommelier wine selection, making for a Christmas meal you won't forget.
Essential info:
Web: http://bridgesbali.com/holiday-season/
Tel: +62 (0) 361 970095
Address: Jl. Raya Campuhan, Ubud – Bali, Indonesia
Facebook: https://www.facebook.com/bridgesbali/
Instagram: https://www.instagram.com/bridgesbali/
Boxing Day
After all the celebrations and over-indulgence, Boxing Day can be a time of real relaxation and contemplation, but in Bali the magic of Christmas doesn't stop after Christmas Day. As part of its 12 Days of Karma event, the Karma Groups' annual Boxing Day Bonfire on the Beach will be a special ending to a the holiday season.
From 11am DJ Fran Tinez will kick start the Boxing Day celebrations, before saxophonist Jimmy Rougerie takes over at 3pm, taking guests through to sunset. Once the bonfire is lit, guests are invited to gather on the beach to enjoy a special starlight picnic, before DJ Rafa Lambert takes over the decks for the rest of the night. An event for families, couples and individuals, Karma's Bonfire on the Beach is sure to be the perfect conclusion to a very memorable Christmas in Bali.
Essential info:
Web: https://karmagroup.com/
Tel: +62 361 848 2202
Address: Jalan Villa Kandara, Banjar Wijaya Kusuma, Ungasan, Bali, 80362 Indonesia
Facebook: https://www.facebook.com/karmagroupglobal
Instagram: https://www.instagram.com/karma.group/
Interested in Christmas things to do and places to go in Thailand? Check this amazing article