Christmas in Thailand can be what you want it to be, so enjoy! Although Christmas is not a traditional Thai festival, the Thais love the decorations and spirit. There are many places to spend Christmas in Thailand with every shopping mall, stall or restaurant decorated with sparkly lights.  Santa Claus statues, Christmas trees and fairy lights are all around you at Christmas in Thailand. There are plenty of Christmas things to do in Thailand, from colourful markets to a private picnic for two and plenty of activities to keep the family amused.
If you are thinking where to celebrate Christmas in Thailand, then the answer is everywhere. Chiang Mai, where the weather is cooler, feels more Christmassy by nature. Bangkok is a city of twinkling lights that embraces the Christmas spirit. However, there's nothing better than chilling out on a tropical beach with the cold winter a distant memory.
If you are looking for some traditional Christmas atmosphere and also something different,  here are a few recommendations to make it a memorable occasion.
Christmas shopping
When thinking about things to do at Christmas in Thailand, shopping is probably high on your list. Shopping malls in Bangkok and Chiang Mai are extensive with top brand names under one roof. However, if you are in Thailand for Christmas, then the markets are a great place to visit to find unique, locally made artefacts.
Market madness
Chatuchak, the weekend market in Bangkok, is one of the best things to do at Christmas in Thailand. This huge market is a maze of undercover stalls selling everything from Christmas lights to blow up Santas, t-shirts to woolly hats and trinkets and jewellery.
Bag those gifts
You can easily spend a few hours at the market at Christmas in Thailand, and head home with a bag full of Christmas gifts.
Tips
It gets very busy so better to get there early morning
Bargain, bargain bargain!
Check out the the weekend market
Location
Take the BTS Sukhumvit line to Mo Chit
Sunset Samui Markets
If you are lucky enough to be spending Christmas in Thailand, and you are staying on Koh Samui, then there are weekly markets all around the island.
Tempting stalls
One of the best places to spend Christmas in Thailand is at the picturesque Fisherman's village lining Bophut beach. The Walking street market runs through this traditional old town. As well as the market, there are small boutique shops who extend their racks and shelves onto the street. There's a range of great street food, small cocktail bars, stalls and street performers.
Pretty lights
It's a fun thing to do, in Thailand, at Christmas, as it's prettily decorated with strings of lights and candles. There's plenty of interesting handicrafts, herbs and spices, musical instruments, local fabrics and unique jewellery. If you are spending Christmas in in Koh Samui in Thailand, make sure to save your pennies for the market.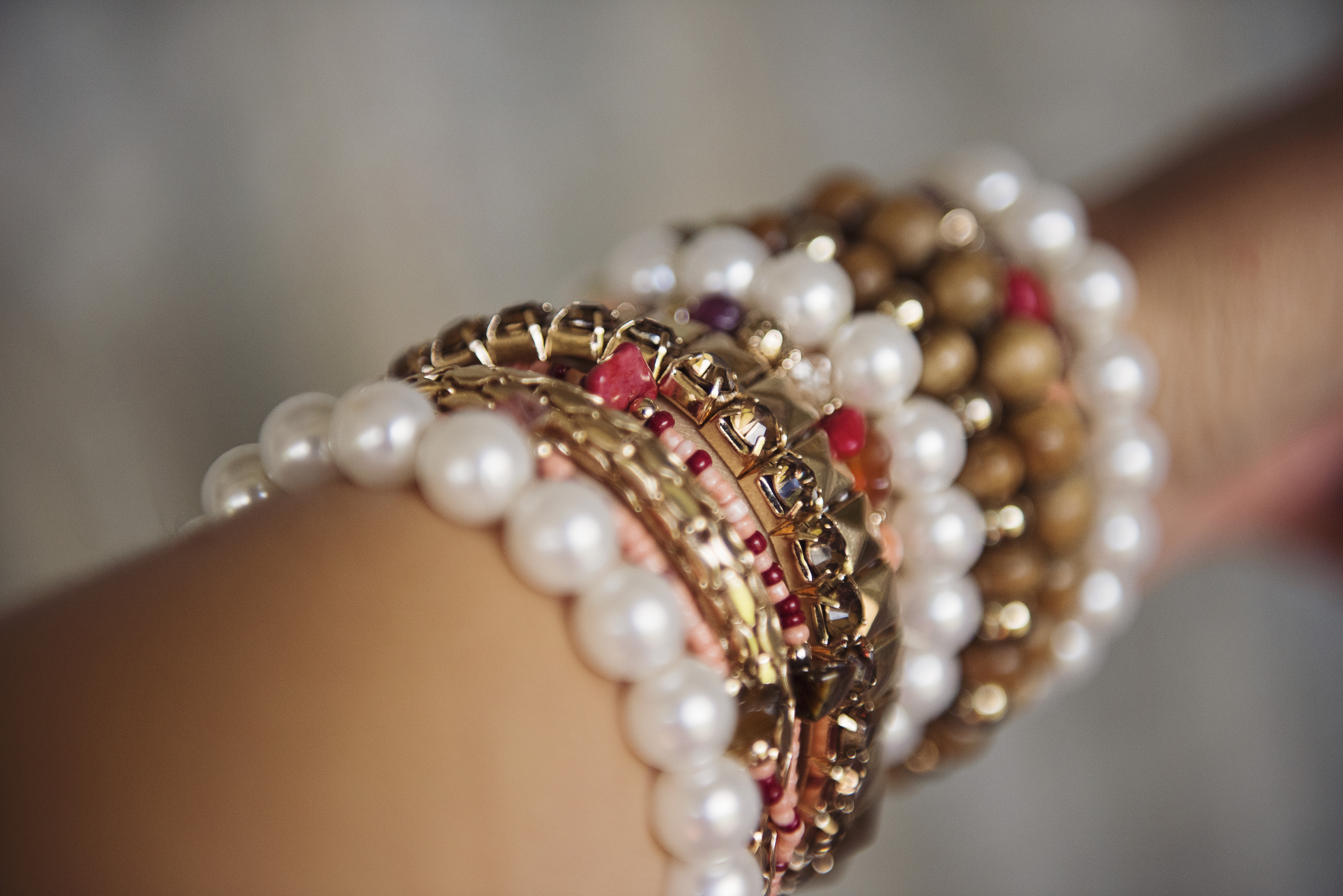 Tips
Location
The Fisherman's village is in Bophut on the north east coast
Christmas dining
When you are thinking about where to celebrate Christmas in Thailand, then being warm and cozy is an important factor. The House restaurant in Chiang Mai is just that.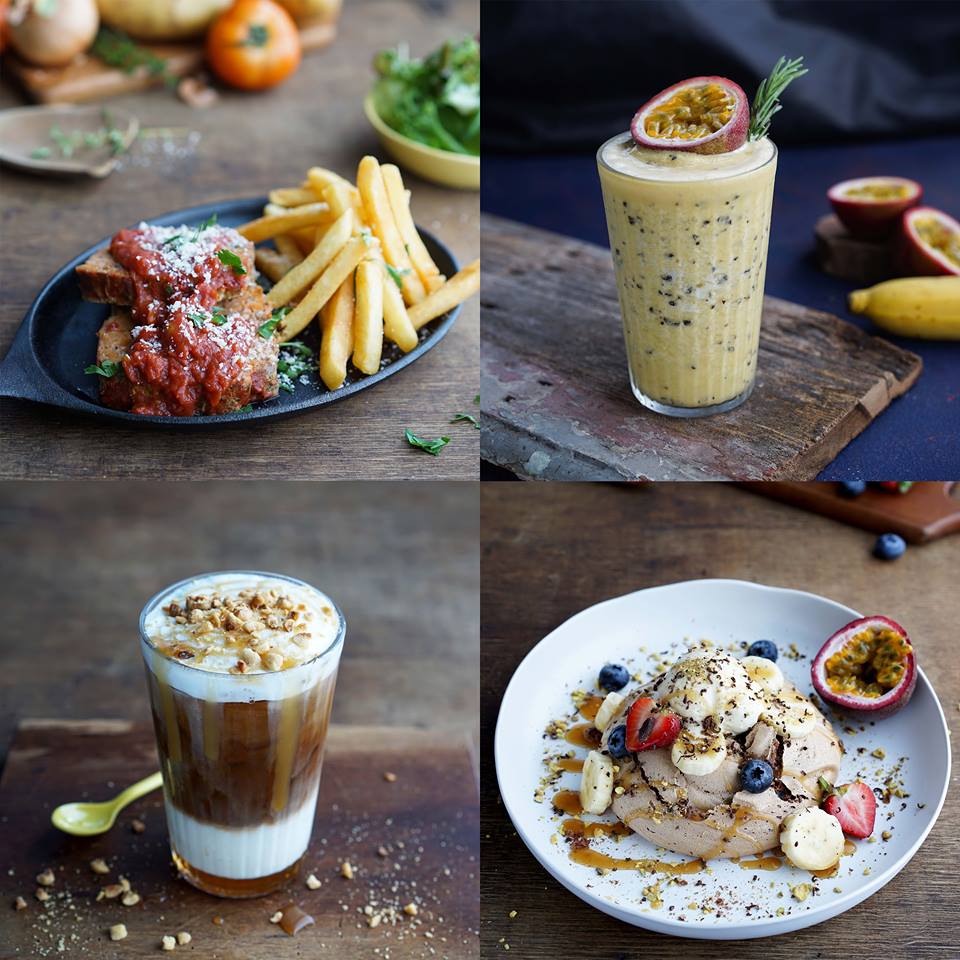 Warm and friendly
The house has a lovely atmosphere with friendly service, excellent food and delicious cocktails set in stylishly decorated old house.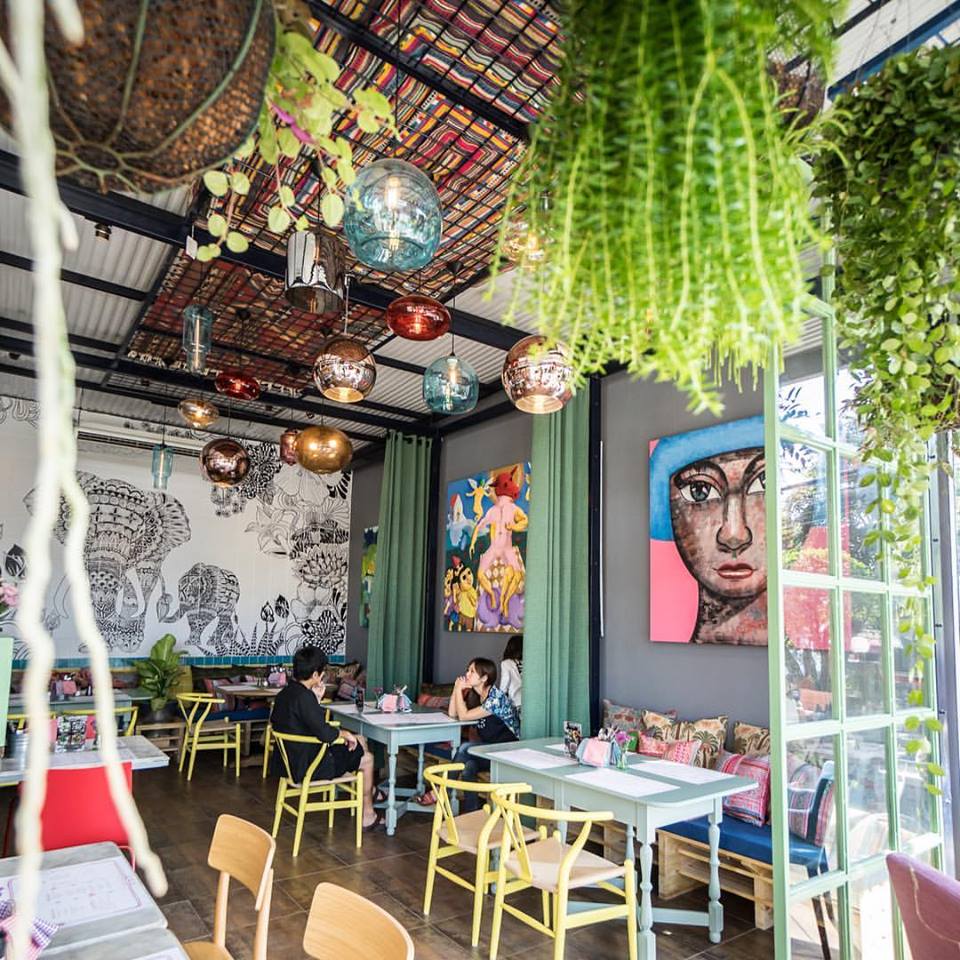 Carols at dinner
It's a great place to celebrate Christmas Eve in Thailand as they have a special carol service, with a local choir, to accompany your dinner. It'll definitely get you in the Christmas spirit.
Tips
Location and opening times
Address: 199 Moon Muang road Si Phum Muang Chiang Mai  053287681-2
Opening times 10-11 pm
Dino Park Mini Golf
For a fun day out at Christmas in Phuket in Thailand, the Dino Park Mini golf is a great option for all the family. As the name suggests, the theme is dinosaurs, with the 18 hole course looking like a set from Jurassic Park.
Dinosaurs everywhere
Huge dinosaurs, ponds, waterfalls and caverns surround the course and each hole has a pre-historic surprise. An erupting volcano adds to the setting. The course is well designed and not too challenging so kids and adults alike can enjoy it. It makes a change and is a fun thing to do at Christmas in Thailand.
Flintstone's restaurant
After a game, the on-site restaurant offers reasonable food. The main attraction is the huge tree trunks to sit on, the jungle setting and being served by Freddie Flintstone! If you are spending Christmas on Phuket in Thailand, then enjoy a game of golf with the dinosaurs.
Tips
Include it with a day trip to Karon or Kata beach
See Dino park for information
Location
47 karon road karon beach Phuket 831000 Tel 6676330625
Fun filled Christmas
Bangkok is a great place to celebrate Christmas in Thailand as there is so much going on for all the family. Great dining opportunities, shopping and the Thai's really go to town on the Christmas lights.
Funarium
As the name suggests, Funarium is an enjoyable place to spend Christmas in Thailand with kids.  With four play areas, a track for scooters, a court for basketball, and roller skating, a climbing wall and a play area for under fours, there's plenty to keep the little ones busy.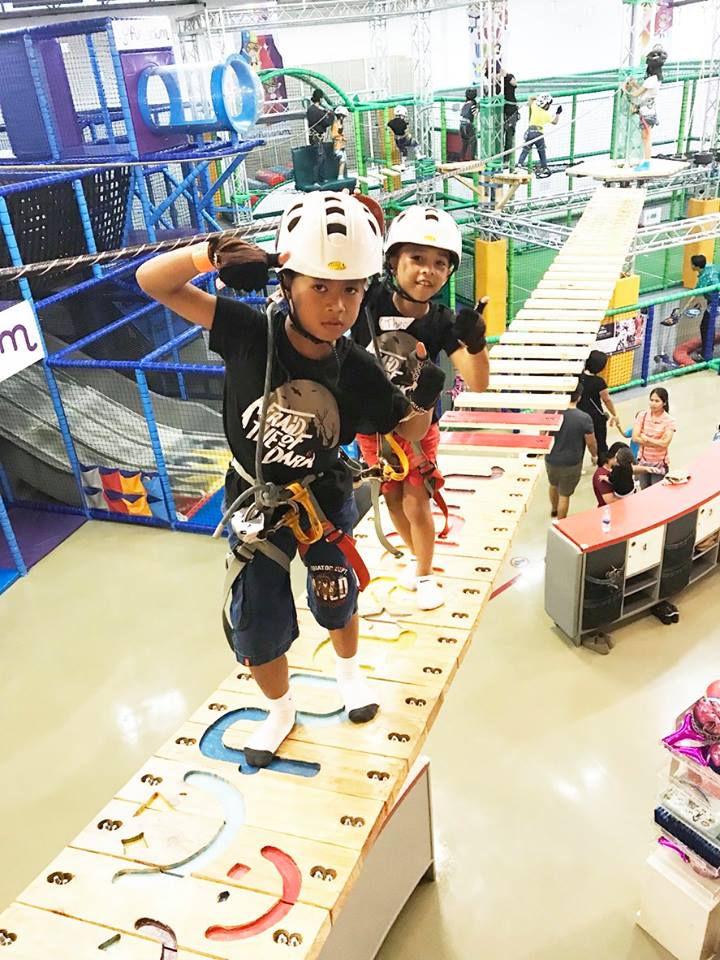 Ho Ho Ho
The on-site restaurant has a large selection of Thai and western food with a dedicated kid's menu. Parents can have lunch while watching the kids in the play area. Santa may pay a visit to celebrate Christmas in Thailand with your family.
Twinkly Bangkok
A Chrismassy thing to do in Thailand, after the Funarium, is to take a walk and enjoy the Christmas lights. Many of the hotels at Christmas in Thailand put up some amazing decorations and Christmas scenes.
Christmassy scenes
A festive thing to do at Christmas in Thailand is to visit the Penisula Plaza's Christmas setting with its gingerbread house and reindeer barn and the huge tree outside the Intercontinental.
Tropical Christmas trees
Central World Square is a place that celebrates Christmas in Thailand with live concerts,  a beer garden and food stalls and a very impressive Christmas tree. Siam Paragon Mall mixes the tropics and Christmas. See the palm trees lit up with purple lights in a novel space-age style creating a novel place to celebrate Christmas in Thailand.
Tips
Take a taxi or a Tuk Tuk to Funarium as it's much easier
Check out The Funarium
Location
Funarium address: 111/1 Sukhumvit 26 Wattana Bangkok 10120, Thailand Tel: +66 2 665 6555
Christmas detox
A different thing to do at Christmas in Thailand is to detox after the over indulgence. In Thailand at Christmas, why not spend some time in a traditional, detoxifying steam bath.
Steamy baths
Head for the hills around Chiang Mai for a massage and steam bath at the family run Baan Hom Samunphrai. Fresh herbs, dangled over the steam outlet, create the perfect solution for a deep cleanse as you sweat the toxins out.
Magical massage
Follow the steam bath with an authentic Thai massage, a relaxing way to spend Christmas in Thailand. Then take a wander around the garden to learn about the medicinal plants.
Tips
Location
They are located in the village of Hang Quae. Take a taxi as it's only 9 KM from Chiang Mai.
Address: Baan Hom Samunphrai 93/2a Moo 12 Tawangtan, Saraphi Chiang Mai 50140
Tel.  053-817-362
Christmas in Krabi
If you are an active group or family and wandering where to spend Christmas in Thailand, then Krabi is a good option. Krabi is a beautiful province with gorgeous beaches and plenty of things to do all year round from rock climbing to diving. An unusual thing to do at Christmas is to take a sea kayak tour to make the most of the sun and sea for your Christmas time in Thailand.
Kayak for Christmas
Don your Christmas hats and explore the caves, mangroves and hidden lagoons. Looking out for monkeys, king fishers and giant monitor lizards is a fascinating way to spend Christmas in Thailand. Try a sunset tour, ending with a beach BBQ.
Beginners welcome
Not to worry if it's your first time or there are kids in your group, the guides will give you some instructions before the tour starts and will be right by you throughout.
Tips
Take a Christmas snack and a bottle of water with you.
Wear flip flops
For options see Kayaking in Krabi
Location
Krabi is a province on the south west coast of Thailand. There are regular flights there from Bangkok.
Christmas dinner on the beach
If you are spending Christmas in Thailand you are bound to want to be on the beach at some point. A different thing to do at Christmas in Thailand is to have your Christmas dinner on the beach. This can be in a beach side restaurant or small local eatery or how about celebrating Christmas in Thailand with a picnic on an island?
Christmas dinner for two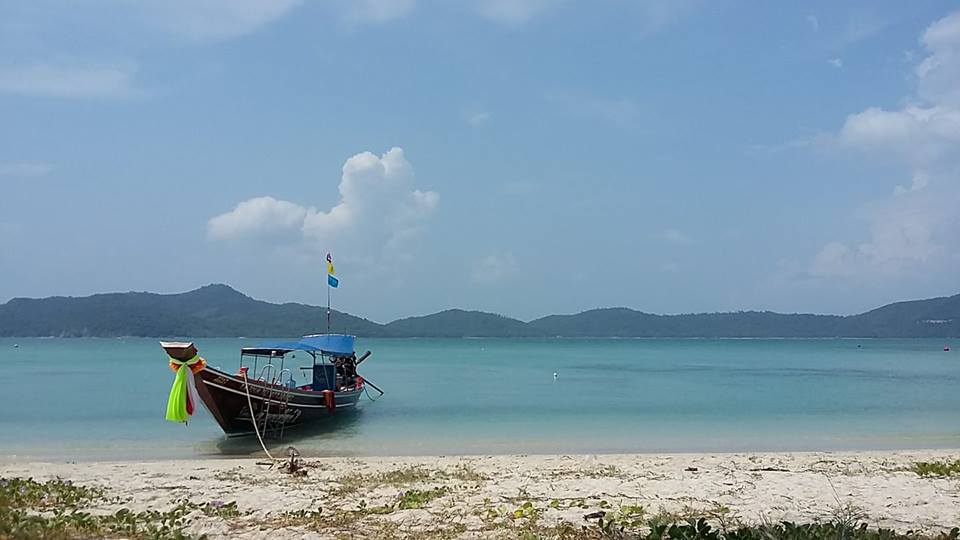 Koh Samui is a great place to spend Chrostmas in Thailand and have a Christmas picnic. It's surrounded by islands that are easy to get to. From the south of the island you can rent a traditional long tail fishing boat to take you for the day to Koh Madsum or Koh Taen. The Christmas thing to do is pack up a picnic, remember the presents and head off for a day on a deserted beach.
Christmas treats
There are plenty of western style supermarkets on Koh Samui which stock great bread, cheese, cold meats, Prosecco and some Christmas favourites like biscuits and chocolates. If you are staying at a villa, with advanced notice, the team may be able to put together a picnic for you.
Tips
Take a taxi or songtaew ( red open sided truck/taxi) to Thong Krut Village. Speak to any of the restaurant owners and they'll arrange a boat for you.
See private tour
Location
Thong Krut is on the south coast of Koh Samui
Volunteer for a day
Christmas is also a time for giving and if you are spending Christmas in Thailand this year, and you have a free day, why not volunteer. It's a rewarding thing to do at Christmas in Thailand and you'll also have fun.
Elephants World
The elephant is the Thai national animal and they have worked hard all their lives, sometimes not in the best conditions.  Elephants World is a non-profit organization in Kanchanaburi. It raises awareness and educates visitors about elephants and is a 'retirement home' for the well-deserved elephants.
Share the love
Celebrate Christmas in Thailand with these humble creatures, preparing their food, feeding them and giving them a scrub in the river. Collecting the food, making sticky rice balls and fruit baskets, for the elephants Christmas dinner, has to be one of the best things to do in Thailand in Christmas for those special memories.
Tips
Location
Elephants World is located 35 km from Kanchanaburi and 180 km from Bangkok.
Address: 90/9 Moo 4, Ban Nong Hoi, Wangdong Kanchanaburi 71190, Thailand.