Indonesia is renowned for its breathtaking mountainous landscape, sitting on an aptly named 'Ring of Fire', a group of fault lines and volcanoes inside the Pacific Basin. It is the country's enthralling volcanic scenery that makes it so beautifully diverse, yet with such a terrain comes the increased possibility of natural disasters. In July 2018, Indonesia succumbed to the power of nature. So, is it safe to travel to Bali now?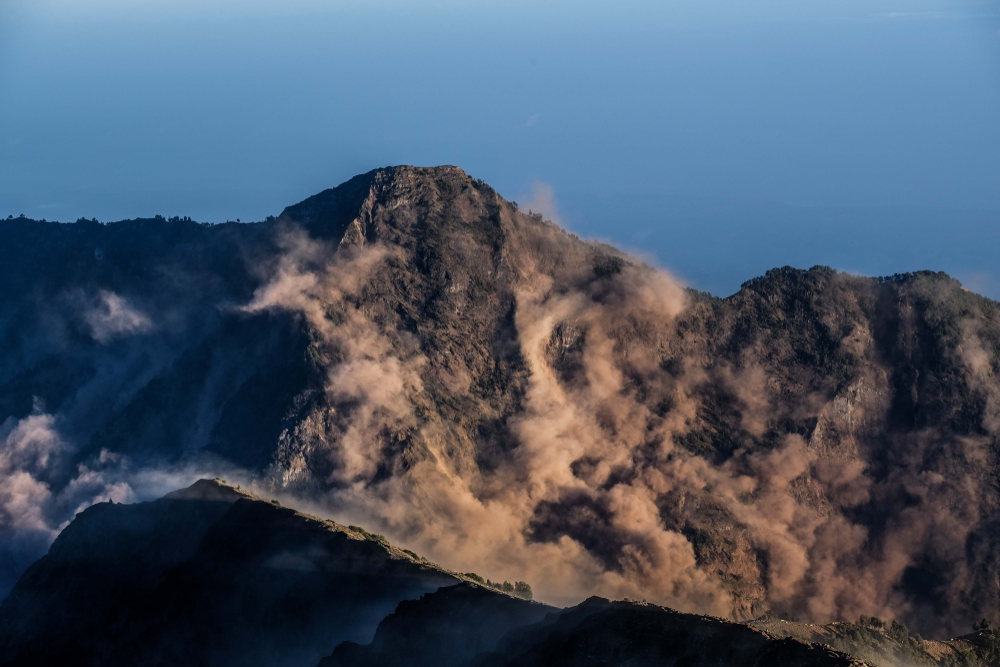 Since 29 July a series of strong earthquakes have dazed Lombok. A neighbour to Bali, Lombok sustained considerable damage after almost 60 large-scale quakes were recorded over a one-month period. Unsurprisingly, many current and prospective travellers are asking whether it is safe to travel to Bali now.
During this period, the Foreign Office has advised against all travel to North, East and West Lombok, with all airports in Bali and Lombok open and operating as normal. This essential guide is here to help you through the Lombok earthquake aftermath. Here, we explain whether it is safe to travel to Bali now, which areas of Indonesia you should avoid and how to stay safe if you are already there.
Affected areas
Lombok was hit by the first wave of earthquakes just before 6 am on 29 July. An initial 6.4 magnitude tremor was followed by almost 70 aftershocks. Then on 19 August, further 7.0M and 6.3M quakes shook Lombok. According to the US Geological Survey, the epicentre of the first earthquake was some 80 miles northeast of the capital city, Mataram, with tremors striking the northern part of the island about two miles from Loloan. The epicentre of the second quake was recorded 19 miles away from East Lombok.
This frequent activity has affected many areas of North, East and West Lombok, including the popular trekking routes of Mount Rinjani National Park.
Climbing and walking trails in the park are currently shut off, due to the danger of post-quake landslides. Landslides have also been recorded across the rest of Lombok, including in West Sumbawa, Sumbawa Besar and in the capital itself.
Thankfully, mainland Bali remains unaffected, despite feeling the earthquakes' aftershocks. It is currently safe to travel to mainland Bali, but caution is advised.
Areas to Avoid in Lombok and Bali after the earthquake
In the Lombok earthquake aftermath, the Foreign and Commonwealth Office has put out a travel warning and advised against all non-essential travel to northern Lombok, including routes from Pamenang, Mataram, the Gili Islands, and Mount Rinjani National Park.
It is also advisable to avoid West Sumbawa and Sumbawa Besar, due to the possibility of landslides. Local authorities have created travel exclusion zones across the island, and have strongly advised against all travel within five miles of Mount Agung and Mount Sinabung, since minor volcanic activity has been recorded. Travel to mainland Bali is unaffected and you should feel safe but caution about visiting the island in the next few weeks.
The airports of both mainland Bali and Lombok are open and operating as normal.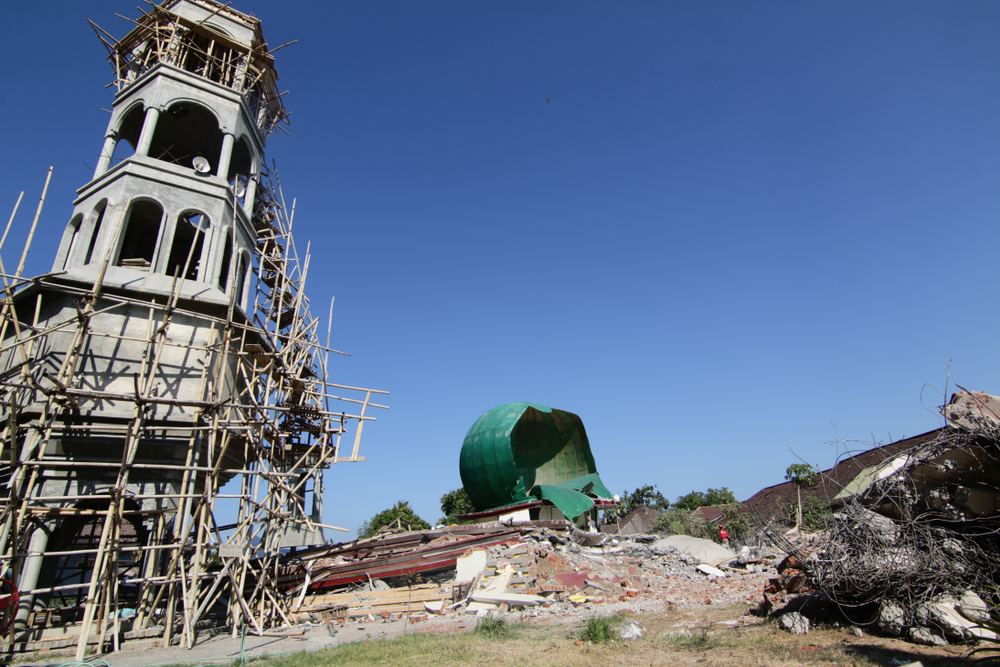 Essential Info:
The Foreign and Commonwealth Office
Web: https://www.gov.uk/government/organisations/foreign-commonwealth-office
Tel: +44 020 7008 1500
UK Government Travel Advice
Web: https://www.gov.uk/foreign-travel-advice/indonesia
Volcanic Activity in Bali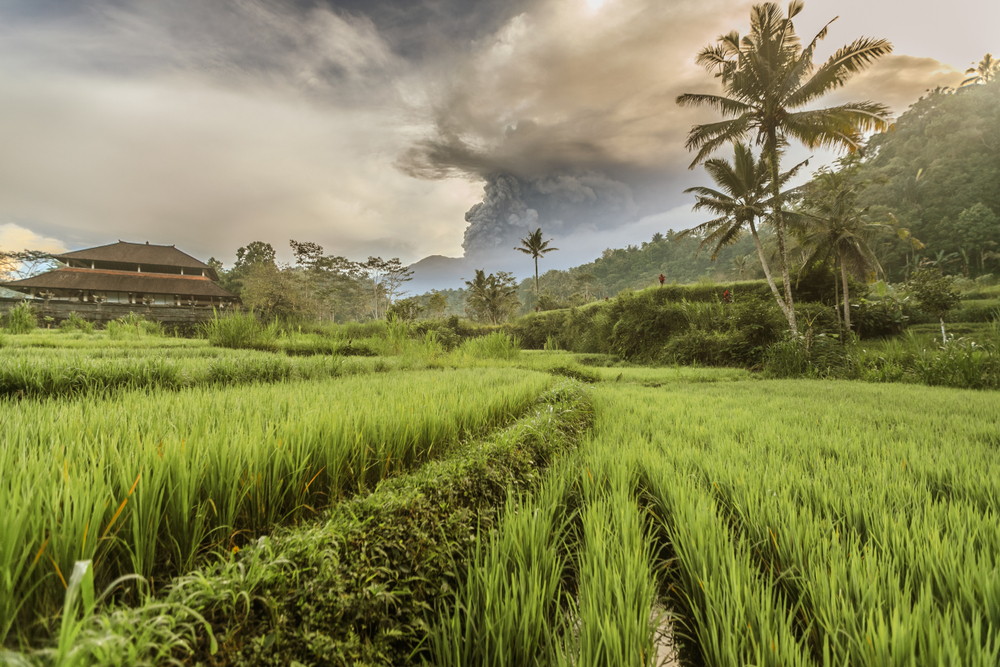 Though Indonesia's 'Ring of Fire' makes the country physically magnificent, it also leaves it highly prone to earthquakes and volcanic activity. So, is it safe to travel to Bali now? Well, Indonesian authorities have confirmed that Bali's main volcano, Mount Agung, has been fairly active over the last 12 months, with regular, modest flare-ups. In the Lombok earthquake aftermath, it seems sensible to be prepared for further volcanic activity.
The British Embassy in Jakarta has confirmed that Mount Agung may continue to be active for several months. Currently, no eruption warnings have been put in place. You can keep up to date with Indonesia's volcanic activity via the Foreign Office's social media page (see below).
Unpredictable ash clouds can also cause issues, closing airports and putting a holt to people's travel plans. This can happen at short notice and closures can last anywhere between 48 hours and several weeks. If you intend to travel to Bali during periods of volcano activity, it is essential that you make contingency plans for possible disruption. Before you head off, check that your travel insurance covers additional costs that you may incur due to a natural disaster. If you are already in Bali and are not fully insured, you need to be able to cover yourself financially.
Essential Info:
British Embassy Jakarta
Web: https://www.gov.uk/world/organisations/british-embassy-jakarta
Twitter: @UKinIndonesia
International Travel News
Twitter: @FCOtravel
Tsunami Risk
For many, tsunamis are the main concern about the safety of Bali after the earthquakes. Tsunamis occur when earthquakes affect the direction of ocean waves, aggravating large volumes of water. Yet not all earthquakes cause tsunamis. Since the Lombok earthquakes took place on land, no waves have been prompted towards the shore. The Indonesian Agency for Meteorology, Climatology, and Geophysics has suggested that there is no current risk of the tsunami across Indonesia.
International authorities have, however, issued a yellow alert for tsunami, meaning there is a possibility of an ocean-wide event. On the issuing of a yellow alert, it is advisable that current and prospective tourists remain up-to-date with local news, preparing basic survival equipment in case of emergencies. This kit should include spare clothing, first aid essentials, food, and bottled water.
Airport News
One bit of good news in the Lombok earthquake aftermath is that airports across Indonesia remain fully operational. Bali's Ngurah Rai International Airport has suffered minor damage, but flights are currently functioning as normal. Flights from Lombok International Airport are also operating normally, with some airlines adding extra flights to their schedules to help tourists leave the island.
Speak to your accommodation provider about localized transportation, including trains and buses. Many are operating as normal, however, some services may be affected due to damage. If you find yourself stuck in Lombok for any reason, double check that you have enough time left on your travel visa, in order to avoid a hefty fine.
Keep note of contact details for your chosen airline and have the key contacts for local airports to hand, should you need to double check your flight departure information. Make sure you speak to your family and friends back home, to let them know your plans, be prepared with food and water and carry cash with you, just in case.
Essential Info:
Foreign and Commonwealth Office, International Travel Advice
Twitter: @FCOtravel
Lombok International Airport
Web: https://www.lombokairportonline.com/
Tel: 62 370 6157000
Address: Jl. By Pass Bil Praya, Kel. Tanak Awu, Kec. Pujut, Kabupaten Lombok Tengah, Nusa Tenggara Bar. 83573, Indonesia
Twitter: @LIA_AP1
Ngurah Rai International Airport
Web: https://www.baliairport.com/
Tel: 62 361 9351011
Address: Jalan Raya Gusti Ngurah Rai, Tuban, Kuta, Kabupaten Badung, Bali 80362, Indonesia
Twitter: @baliairports
Staying Safe in Bali Now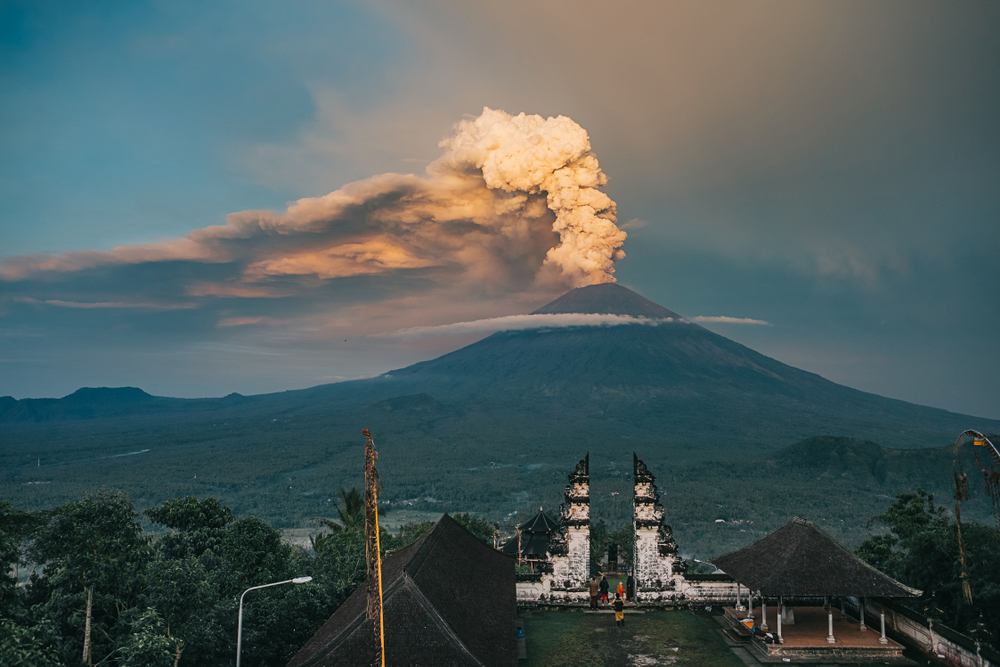 If you happen to already be in Bali, particularly in earthquake-affected areas, it is advisable that you speak with your accommodation supplier or tour group leader for advice and up-to-date information. Be cautious and avoid areas where substantial damage has been caused to buildings. Use your common sense and stay alert to local sirens or information. It is essential that you also stay in regular contact with friends and family back home.
If you are on Lombok island, plan your outward journey and have in place alternative methods of transportation, to account for all eventualities. Check local and international media regularly before your journey. Speak to your travel insurance provider about financial support and seek their advice for any future travel plans. Make sure you pack medical supplies and essentials, in case you are held up for longer than you anticipate. It is also advisable that you buy a local face mask to protect yourself from airborne ash that may arise in the Lombok earthquake aftermath.
Essential Info:
British Consulate Bali (24-hour)
Web: https://www.gov.uk/world/organisations/british-consulate-bali
Tel: 62 21 2356 5200
Address: Jl. Tantular 32, Renon, Denpasar, Bali 80234
Bali Emergency Services
Police: 111 or 112
Ambulance and Rescue: 118 or 119
Fire: 113
Bali Tourist Police
Tel: 0361 7540599 or 0361 224111
International Rescue Corps
Web: http://www.intrescue.info/hub/index.php/advice/