Although all hidden corners of our planet have already been discovered years ago, some amazing places on Earth are still not crowded with tourists and allow us to admire its untouched nature and ancient culture in their original form. To help you in finding such spots, we have a created a guide that will lead you off the beaten path in Sri Lanka – a country that deserves a special mention despite the fact it has not converted into a traditional mass tourism destination.
The islands of Delft, Analaitivu and Eluvaitivu
Where to go and what to do for the traveler searching for unique things to do and places to visit in Sri Lanka? Head out to the less traveled Palk Strait which cuts a narrow avenue between Sri Lanka and India.
Overlooked islands
This serene chain of islands, once scarred from the war, is now enjoying a new freedom and openness. Stepping off the boat onto the outlying islands of Delft, Analitivu and Eluvaitivu, ticks all the boxes for exceptional places to visit in Sri Lanka.
Off the beaten path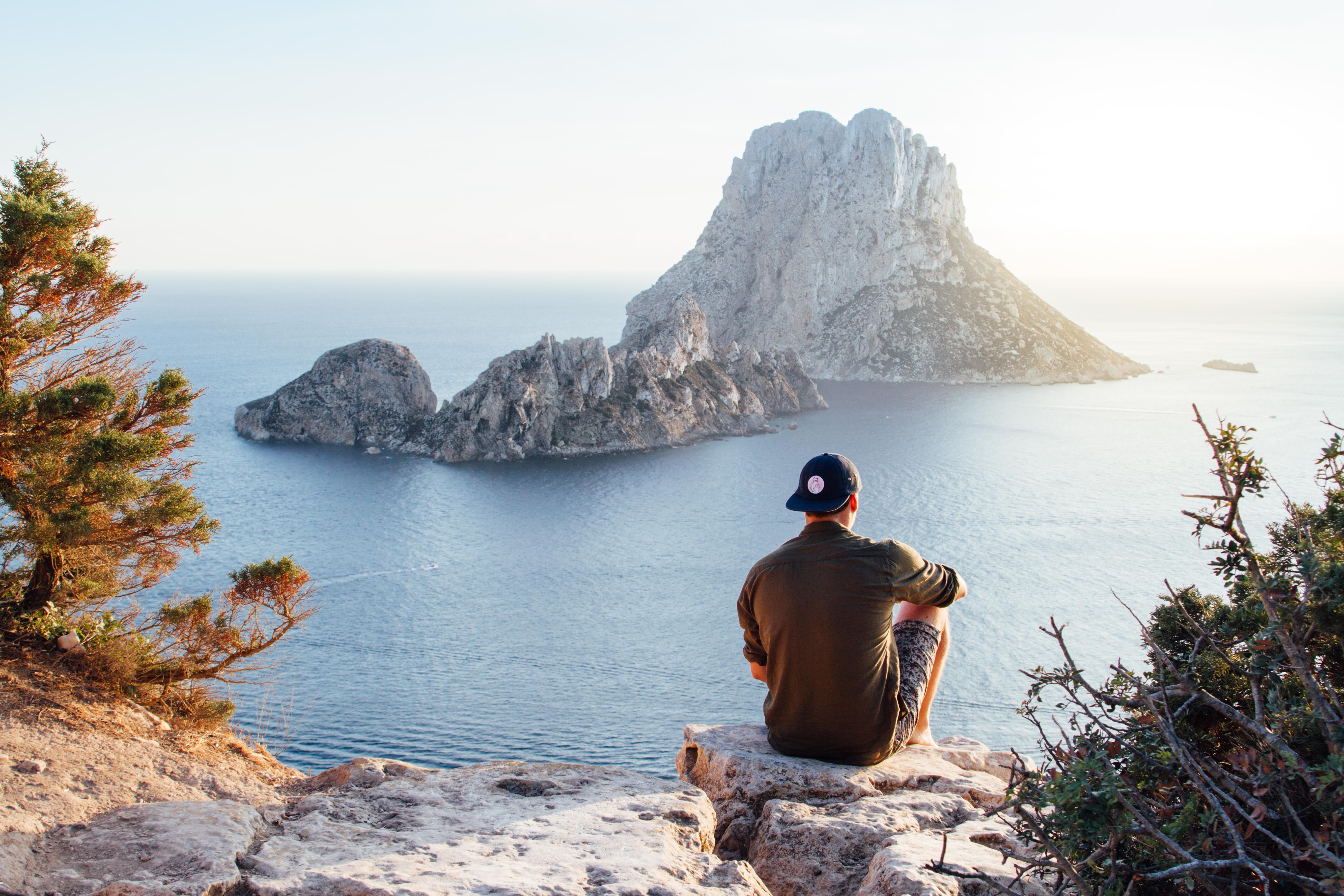 The local tourist sights may be remembered more for the adventurous journey rather than the spectacle on arrival. Expect tight conditions aboard ferries and some spine jiggling pot-holed roads. The reward is unique places to visit with authentic, traditional Tamil communities where you are the attraction.
Things to do on Delft
Delft is the most developed of the trio with a series of attractions to discover and things to do. Visit the innovative locals living in coral made houses set behind boundary coral walls, the Delft market, Adam's foot, the Pigeon House and remnants of the Portuguese built colonial fort.
Wild Horses and Beaches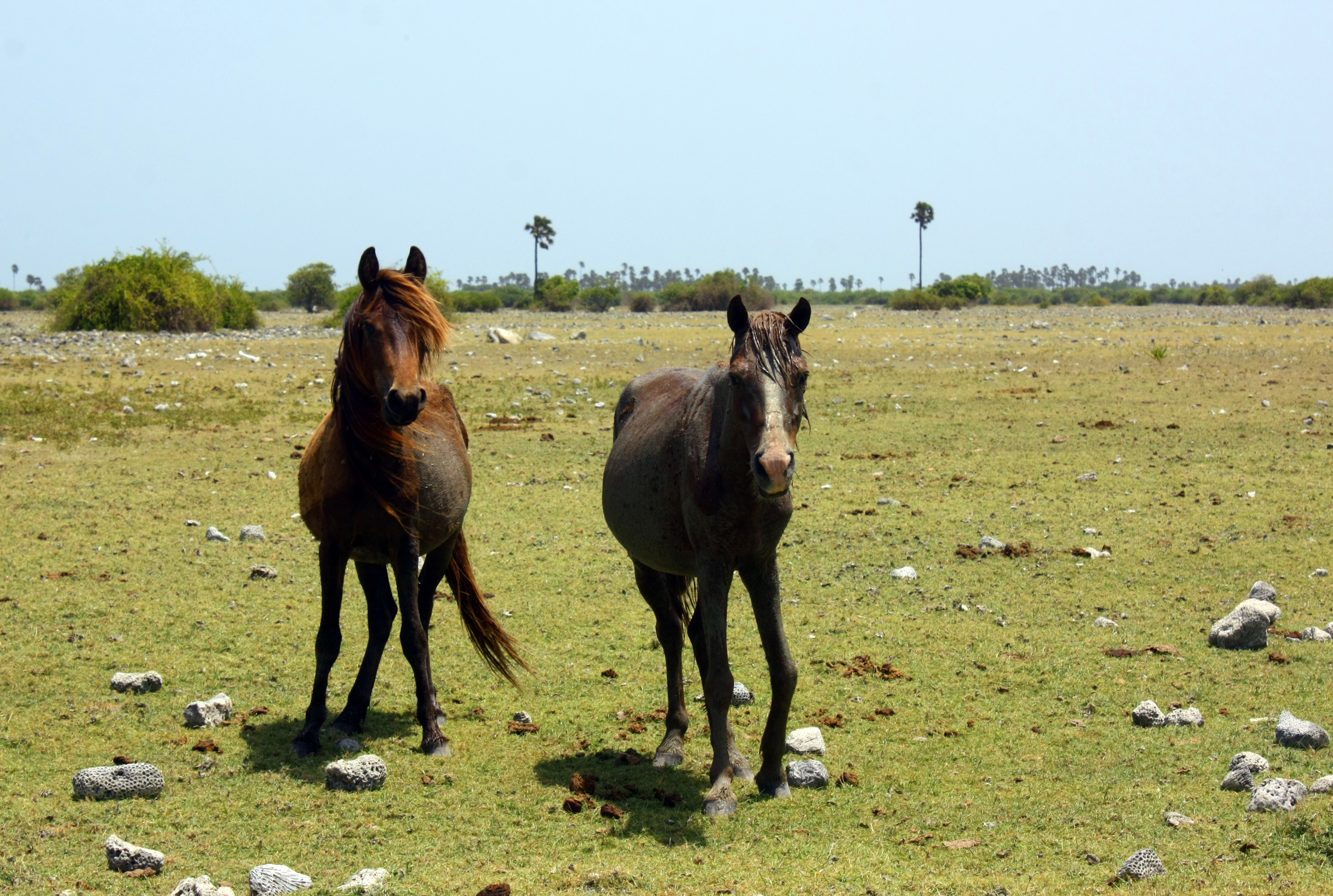 Look out for the teams of wild horses that roam freely about Delft. The uninterrupted beauty keeps your wanderlust fed, while the unspoiled beaches offer a wild coastline and a soft, lapping surf for a swim.
Analaitivu and Eluvaitivu

AnalitivuAnalitivu is populated with local villages displaying coral walls in typical Tamil colors. At the northern edge of the island, a good place to visit is the colonial built lighthouse overlooking the beach. The enigmatic Eluvaithvu is high on the unique list of places to go in Sri Lanka.
Getting there
Crossing the strait to Delft is either by local ferry or by private boat. The public ferry leaves from Punkudutivu at 8.00 am and returns at 2.30 pm. A private boat leaves at 9.30 am and returns at 4.00 pm.
Take a boat from the Kayts, or Karainagar jetty to Analitivu and Eluvaitivu.
Getting about
Heading out to see the sights means hiring a jeep or an auto rickshaw; fares are reasonable and of course negotiable. A day tour can be completed in 3 hours with a spot of lunch and time to catch the return ferry. An auto-rickshaw costs around the Rps. 1500 and a jeep around Rps. 2500.
Tips
Check ferry timings locally.
Bring enough water and supplies for a day trip.
Sunrise ballooning
When considering where to go and what to do in Sri Lanka, then the nation's wonderful Cultural Triangle sits at the heart of any visit. The towns of Anuradhapura, Polonnaruwa, and Dambulla are the three unmissable corners while Sigiriya sits at the triangle's center.
Above it all
Finding moments of quiet are often sought, but seldom found, in this popular region.  Sights beckon tourists with a 'tick list' of treasures to complete. So, why not visit these places in a unique way and ride high above the other visitors.
Unique viewpoint
How much further off the beaten path in Sri Lanka can you get then to boldly take a journey that has no path? A truly unique thing to do in Sri Lanka is to take to the skies and see the landscape by hot air balloon. Rise above the land before the sun rises. Watch the dawn magic unfold as the morning mist slowly lifts to reveal the lush, green paddy fields and Sigiriya rock, in silhouette.
Uplifting experience
The views of the Kandalama lake are magical as the birds fly alongside the balloon. You may see elephants, monkeys, and other wildlife as you cross the jungle sections. On the list of what to do and where to go in Sri Lanka, flying above the ancient archaeological sites of the Cultural Triangle is as far from any beaten path as possible.
Tips:
Flights are daily between November and April weather permitting
For more information see Sri Lanka ballooning
Rickshaw polo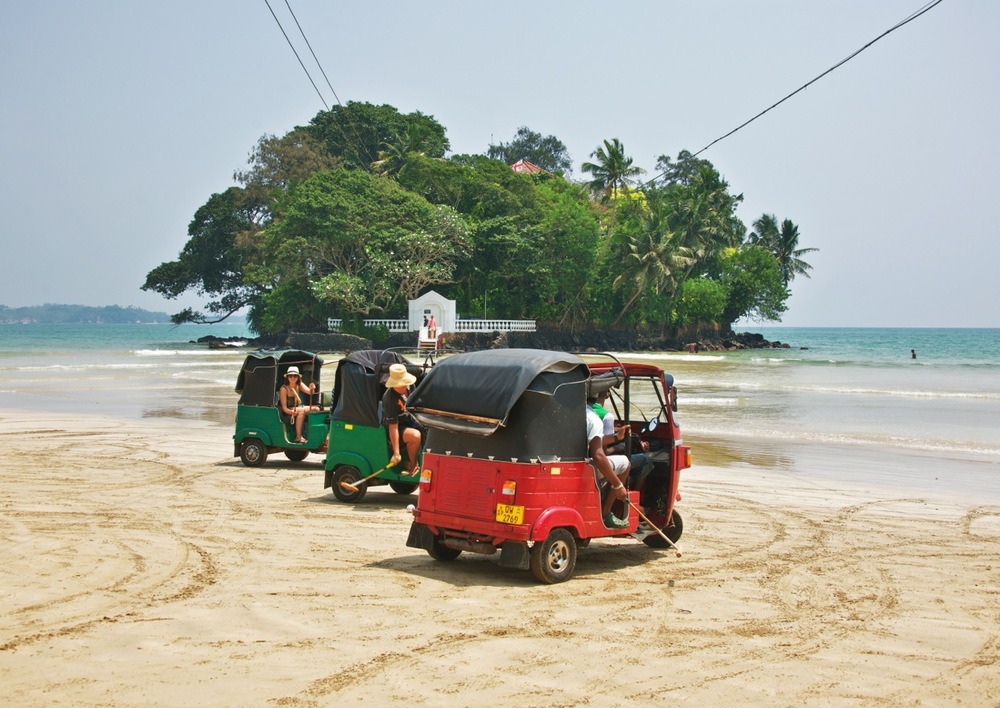 Galle is full of charm, history, colorful tradition and a warm welcome making it one of the best towns to go to in Sri Lanka. If you are wondering where to go and what to do around Galle we have a unique experience for you.
Petrol over horses
Polo has been a part of Galle's custom for many years, but the horses and elephants are taking a restful break. The iconic local transport, the auto-rickshaw (or three-wheeler), has taken their place.
Bumps, jumps and spills
Tuk Tuk polo is a unique thing to witness on a trip to Sri Lanka. The rickshaws have been deconstructed and customized. Although they wouldn't qualify for F1, it's a great thrill to see them darting about, expertly controlled by the drivers. Bumps, jumps, nudges, thrills and spills, may make it one of the most unusual sports and certainly one of the most exciting things to do in Sri Lanka.
Champions of the world
A mix of eight international and local teams tough it out for the main prize. The three souped up machines per team might seem to speed about in a melee of confusion, but the drivers know the rules and their machines. The event also raises money for various local charities.
Tips:
The 2018 Championship will take place in February
See Tuk Tuk polo for more information
Cycling the east coast
Taking to the roads on a bike is a great way to get off the beaten path in Sri Lanka. Curiosity often coaxes your wheels down quiet roads to discover new places to go to in Sri Lanka.
Eastern charms
The eastern coast is a delight for discovering a quieter, less traveled side of Sri Lanka. Whether you are just out on a casual ride between neighboring villages or taking a pre-planned tour along the coast, cycling is a rewarding activity to do in Sri Lanka.
Winding the back-roads
What to do and where to go along Sri Lanka's east coast is totally in your hands and gives you the choice to include unique things to see and do. The best part of a bike ride is the close intimate smiles and greetings of the locals as you cycle by – much more fulfilling than speeding past behind the anonymous windows of a coach.
Pedal pauses
Off the beaten path is the beautiful Nilaveli with its stunning beach and soft white sand. It's a unique place to visit in Sri Lanka, so you'll find just a few tourists, maybe a handful of cows and the odd fishermen going about their business. The bustling beach town of Batticaloa is an interesting place to go as it sits astride a scenic lagoon with an old colonial fort overhanging the waters.
Cycling Tips
Using the main east coastal highway is at some points unavoidable.
Make distances short enough between destinations to explore the back roads.
Trekking in the Knuckles mountain range
If you are wondering what to do and where to go in Sri Lanka for an off the beaten path trek, then Knuckles mountain range offers a fabulous alternative to the more trodden routes.
Knuckles views
It's a mountain range located in the heart of the hill country, about 36 kilometers from Kandy. With waterfalls, local villages, rice fields, tea plantations, orchards and rewarding views across the range all in one day, it's worth the effort and is definitely one of the more unique treks to hike in Sri Lanka.
A unique trekking experience
The best way to get to the range and off the beaten path is by Tuk Tuk tour with a nature guide to explain the rich biological diversity of the area. The ride to the trek starting point is an experience in itself. The hike takes you up, through the lush range, to a waterfall for a bracing dip.
Intrepid hike
The hiking is strenuous but with so much nature surrounding you, it takes your mind of your aching legs and is a gratifying thing to do in Sri Lanka. Make sure you ask the guide to point out the horned lizard and the butterflies that are endemic to this area. A hearty picnic re-energizes you, before you start your descent and the knuckle riding return to Kandy!
Trek tips:
Good walking shoes are essential.
Take your swimwear.
Best time to visit is between January – March.
Wear long trousers and sleeves as there can be leeches.
For more information see: Knuckles range tours
Remote Buddhas and cave temples
Akuana & Sasseruwa
Lovers of history and sculpture should add Akuana and Sasseruwa to their list of unique things to do in Sri Lanka. The village of Aukana is home to an exceptional standing Buddha, one of the defining images of Sri Lankan art and religion. Just a few kilometers away is the remote and little-visited Sasseruwa Buddha standing just slightly shorter than its twin in Akuana.
A tale of two Buddhas
Legend connects the Sasseruwa and Aukana Buddhas, citing that the two Buddhas were carved by a master and his student in competition. The Aukana Buddha was finished ahead of the student's attempt, so the student abandoned the Sasseruwa image in disappointment.
Aluvihāra cave temple
The Aluvihara rock cave temple is a unique place to visit in Sri Lanka. It has great historic importance as it's the place where priests wrote the Buddhist doctrines on palm-leaves in the 3rd century AD.
Peaceful pondering
Visitor numbers are low so it's generally a peaceful, unique spot in Sri Lanka to find some peace. Wander around and explore the caves with their Buddha images and wall paintings which are entertaining, if not a little offbeat. If you are feeling full of energy then continue off the beaten path and climb the hill to the golden Buddha.
Getting there
The Aluvihara rock cave temple is situated around 30 km north of Kandy. Akuana and Sesseruwa are around 70 km north so they can be visited together, by car, in a day.
Temple Tips:
No photos with people in front of the Buddha statues are allowed. It is considered disrespectful.
An early morning climb is recommended. I can get very hot after 10 am. Carry your own food and water.
By the Spoonful
Another essential thing to do in Sri Lanka is to sample the local food, and if you are looking for a unique meal off the beaten path, then try the quaint Spoons in Galle. It's small, with only four tables, so make sure to grab a seat when you can at this cute restaurant.
Soul food
Spoons serves up authentic, home-cooked street food with aromatic flavors. The fish and chicken curries come highly recommended. The cuisine can be a little hot if you are not used to the local spice, but it's worth trying this gem, so put it on your list of places to go in Sri Lanka.
Family fun
We recommend stopping at Spoons, after you have had a good stroll around Galle, and are in need of some local flavor. The owner is passionate about the food he serves, friendly and his family business is full of charm to complement the delicious food.
Getting there
The original Spoons is on Pedlar Street and their latest venture, just a few steps away, at New Lane 1.
Tasty Tips:
Try the lovely Juice Special blended with around six different exotic fruits
Want to lear more about the local cuisine? Check this article about the Sri Lanka's Food Culture.