From the northern hills to the the southern beaches, from ancient structures to modern builds, there are exceptional top photos spots in Thailand. The passion will definitely spark as you capture the moment with your loved one at these top romantic places in Thailand. Whether it's a plan to propose at one of Thailand's romantic spots or an impulse decision, here's a list of Thailand's romantic photo spots that will blow your mind.
Cotton wool clouds
Phu Chi Fa at sunrise is one of the best photo spots in Thailand – and its clear nights
are equally as spectacular. The experience really is magical as the white mist resembles a sea of fluffy cotton wool between the mountains.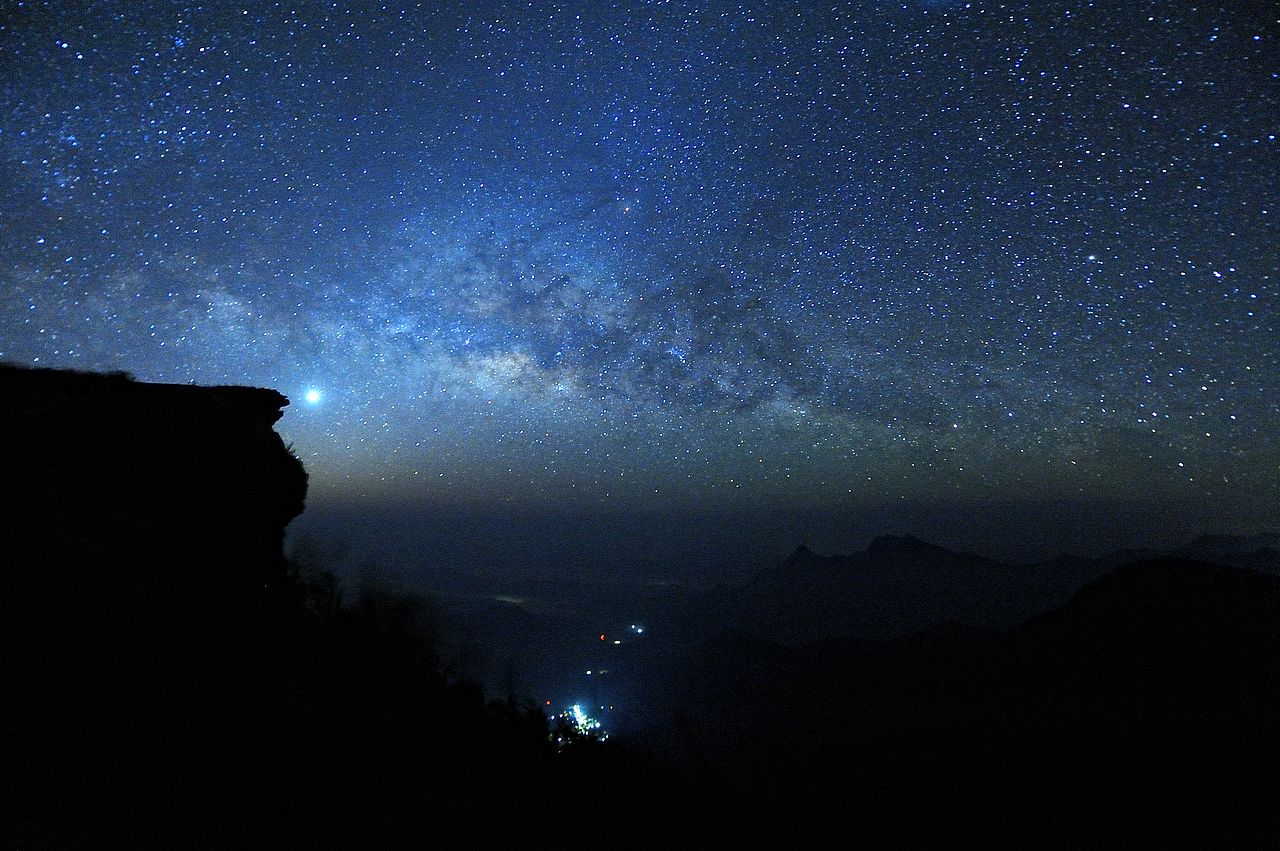 Early morning bliss
It's mainly Thai nationals who visit Phu Chi Fa with a dash of foreigners, all looking for their romantic photo spot. It's best to avoid Thai holidays and weekends as these draw larger numbers to this romantic place. If you catch Phu Chi Fa on a less visited morning, it will remain in your memory as one of the most romantic places in Thailand.
Sea of mountain clouds
A two hour drive from Chiang Rai takes you to the base of the 700m walking trail: a 20-minute walk will lead you up to a viewing plateau. The best time to visit this amazing photo spot in Thailand is between November and February. Take a few baht to donate to the local hill-tribe children who sing by the walking trail. With the clouds, mountains and rising sun as your witness, pull your partner close for a memorable romantic photo shoot in Thailand.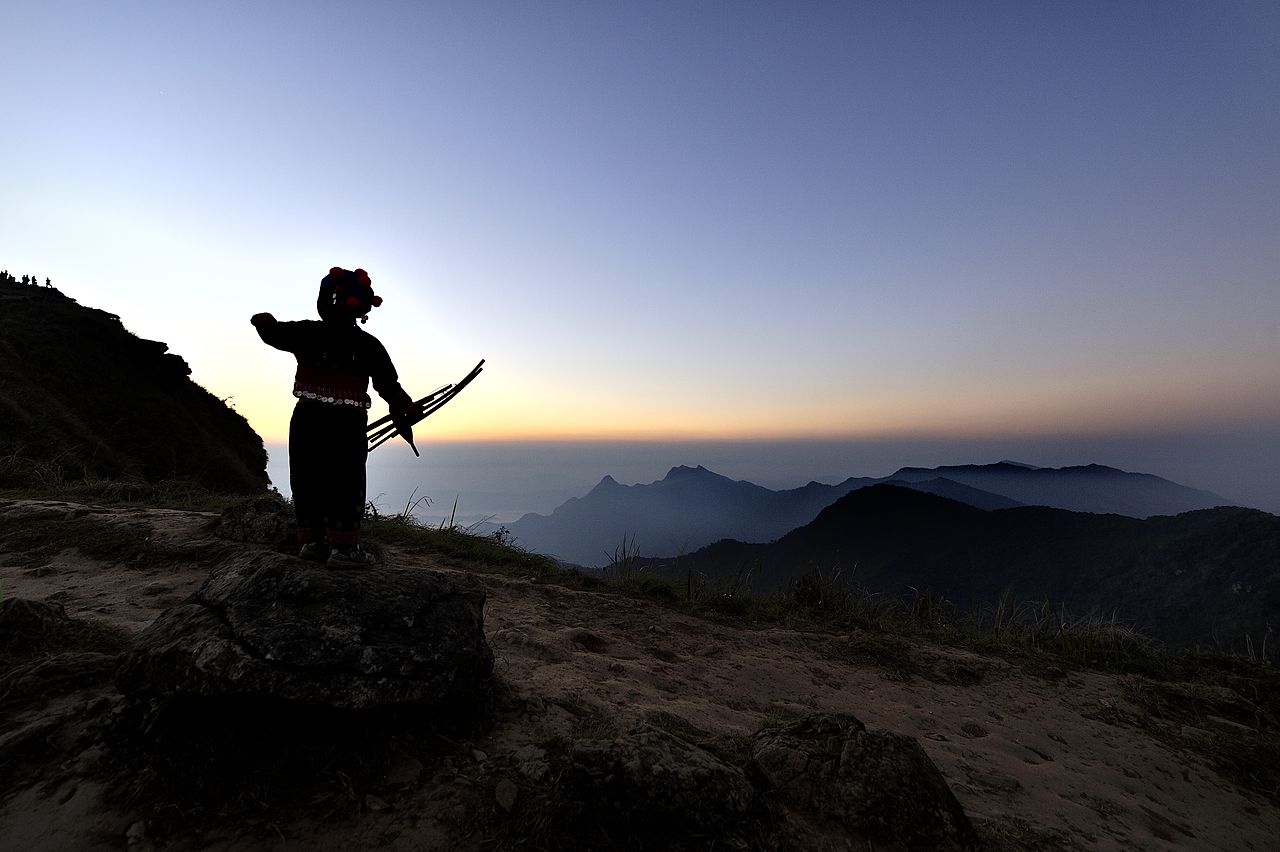 Tips:
Leave Chiang Rai by 3.30 am to arrive before sunrise.
Alternatively, visit Phu Langka in Phayao province for another beautiful 'sunrise sea of mist'.
For more information see Phu Chi Fa
Emerald dreams
Thailand's Andaman sea is known for its romantic photo shoots and the series of islands offer plenty of great photo spots in Thailand. Koh Muk has a beauty which makes it easily one the most romantic photo spots in Thailand. Here, there is a magical hidden beach and a truly romantic photo shoot location that must be seen to be believed. The Emerald Cave [Tham Morakot] and the beach beyond are one of Thailand's must-see romantic places.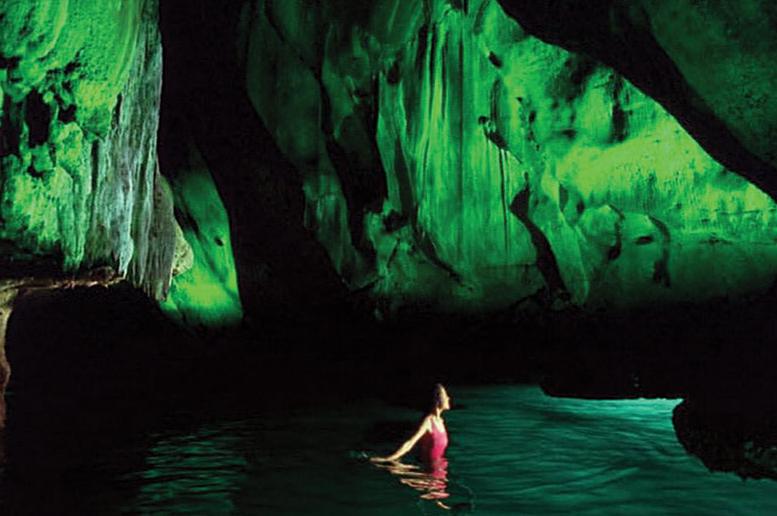 Incredible colours
Reaching the photo shoot spot is an adventure in itself as the Emerald Cave doesn't give up its romantic secrets so easily. To find this top romantic place in Thailand, you begin with an exciting swim and float through 150 meters of a dark sea cave. It's then, that you see the sunlight shimmering at the end of the tunnel. At the best time of day the light reflecting off the sea-water produces the effect which names the Emerald Cave!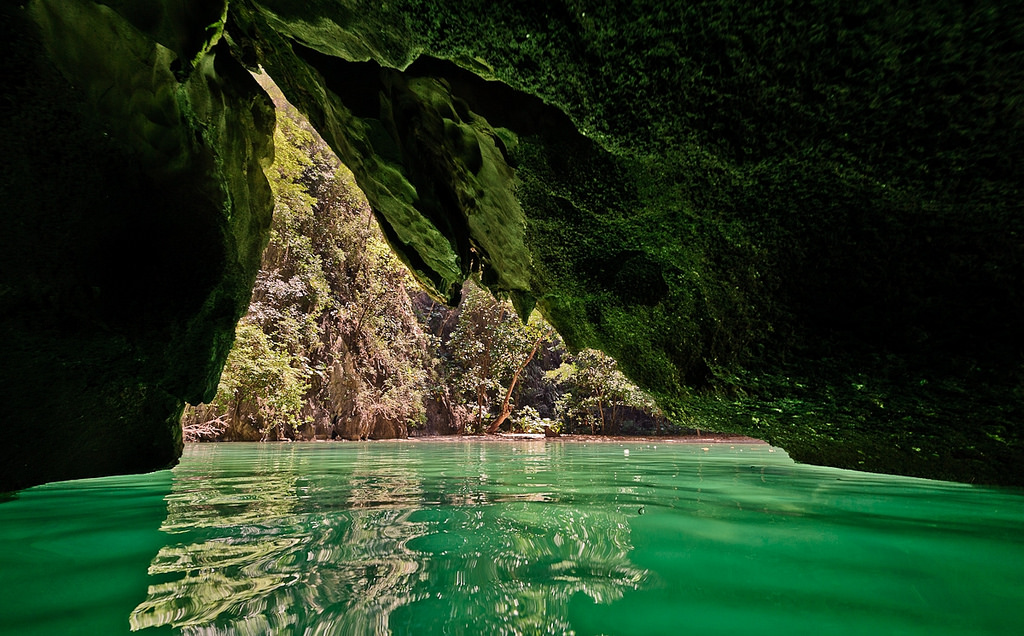 A hidden marvel
A few seconds later, you arrive at a magical, romantic photo spot. Once a large cave, the roof collapsed and left this incredible romantic place in Thailand. Arrange an early arrival to avoid the morning tour boat rush, or choose a late arrival once they have left, to really enjoy the beauty of this romantic place. Who knows, Thailand's magical spot to propose might bless you with the right answer.
Tips
Carry a good waterproof dry-bag for your camera!
If you are kayaking, check on tide times with a trusted local.
See Koh Muk for more information.
View from above
No romantic photo shoot in Thailand is complete without seeing Bangkok from way, way above its busy streets. Thailand's spots to propose don't come much more awesome than these destination bars. These great sky-high venues offer breathtaking city views and the best of Thailand's photo spots.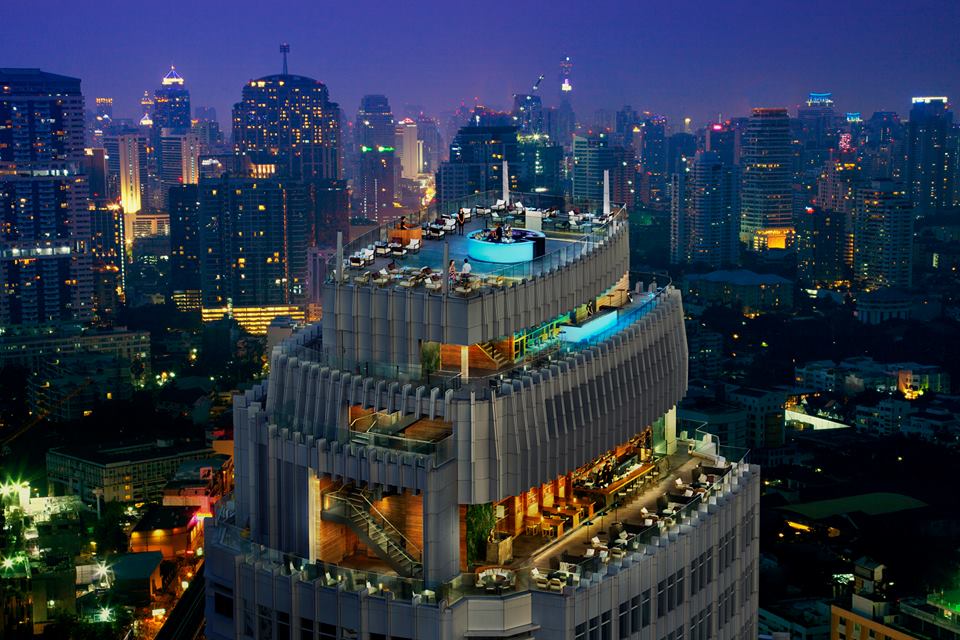 Sensational Sukhumvit
The impressive Octave at the Marriot has fast become a top romantic photo spot in Bangkok. It revels in its uninterrupted romantic photo shoot views of the city, the chic circular bar, and 360-degree rooftop. Octave bestows elevated chic to Sukhumvit and is an unbeatable top romantic photo spot.
Elevated elegance
If your budget stretches to a heady expense, then the Flûte A Perrier-Jouët Bar on Silom has an unmatched status as the romantic place to propose in Thailand. Eye-popping prices and an exclusive number of seats elevate the Flûte A Perrier-Jouët Bar to the pinnacle of Thailand's most romantic photo spots.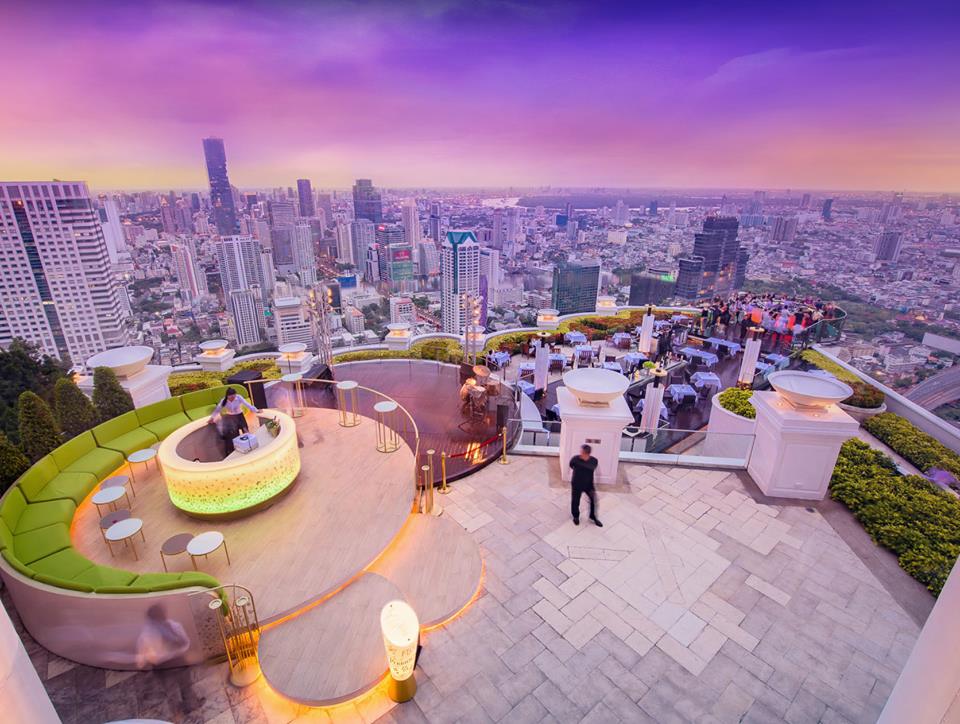 Tips
Visit these romantic places as the sun sets to witness the dramatic light changes.
Check on dress codes, as smart casual is a minimum entry requirement
Paradise Island
Modern tourism means Thailand's romantic spots are now visited by growing numbers of visitors every year. However, there are still magical romantic island gems that manage to retain much of their exotic other-worldliness. Koh Kood, also written as Koh Kut, is just such an ethereal place.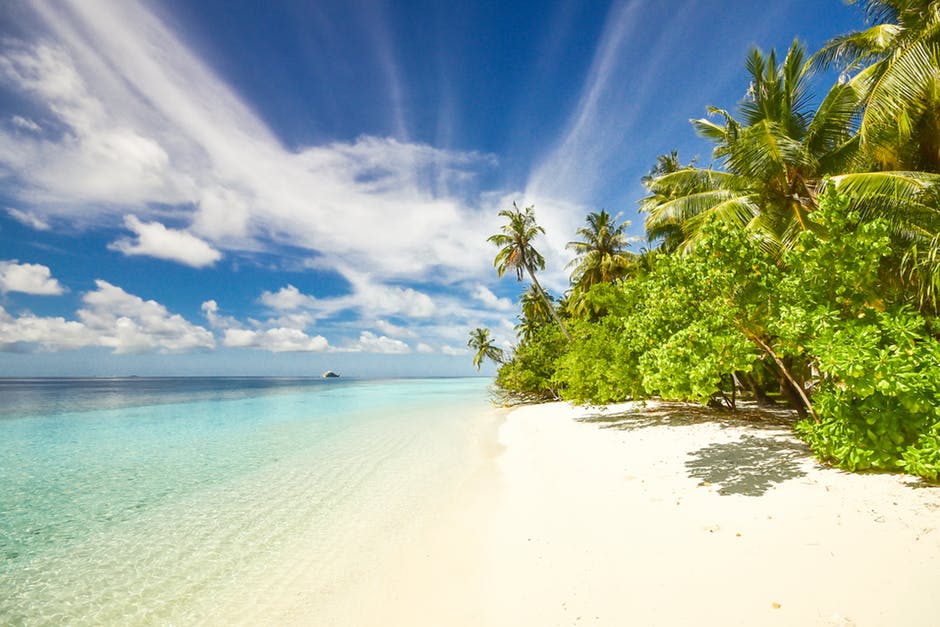 Remote beauty
Koh Kood is the epitome of chill, so you won't find many beach activities here, just idyllic romantic photo spots. Remoteness is Koh Kood's distinctive feature and the beaches are a world away from noise and bustle. The roads are quiet and no one will urge you to take a tour or buy souvenir trinkets; it's romantic Thailand at its best. Just perfect for a natural romantic photo shoot.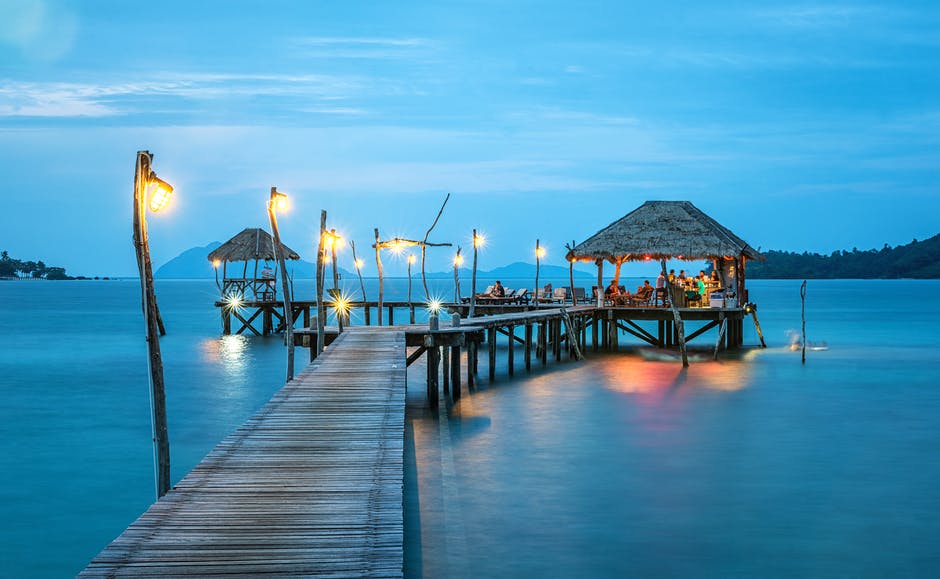 Revel in the peace
The island population is just 2,500 so a quiet romantic place for your visit is a definite. Koh Kood has several exceptional beaches which top Thailand's spots to propose and provide you with access to the best of Thailand's romantic photo spots.  Take a midnight swim under a full moon or a sunset walk along pristine sands and you'll discover why this is one of the most romantic places in Thailand.
Tips
Visit in November just after rainy season to see waterfalls at their peak.
Take a boat tour to nearby Koh Wai
Lopburi's super sunflowers
Lopburi is a small province in Central Thailand about 150 kilometers North of Bangkok. This city doesn't usually figure highly on the Thailand tourist trail, but for a few months a year it becomes one of Thailand's most romantic photo spots. Between November and January, thousands of acres are filled with beautiful bright yellow sunflowers. With fields full
of these giant yellow blossoms, romantic photo shoots are a sure feature.
Fields of flowers
These beautiful sunflower fields are located at various points around the city of Lopburi and have become a beloved photo spot attraction. There are several sunflower fields in the area, most are free of charge to enter, but some may charge a small entrance fee. Khao Jeen Lae is a popular sunflower park with acres of magical romantic sunflowers and activities related to sunflower cultivation. The sunflowers are cultivated to produce sunflower oil and seeds. Surrounded by all these great yellow sunflowers is one of the best photo spots in Thailand.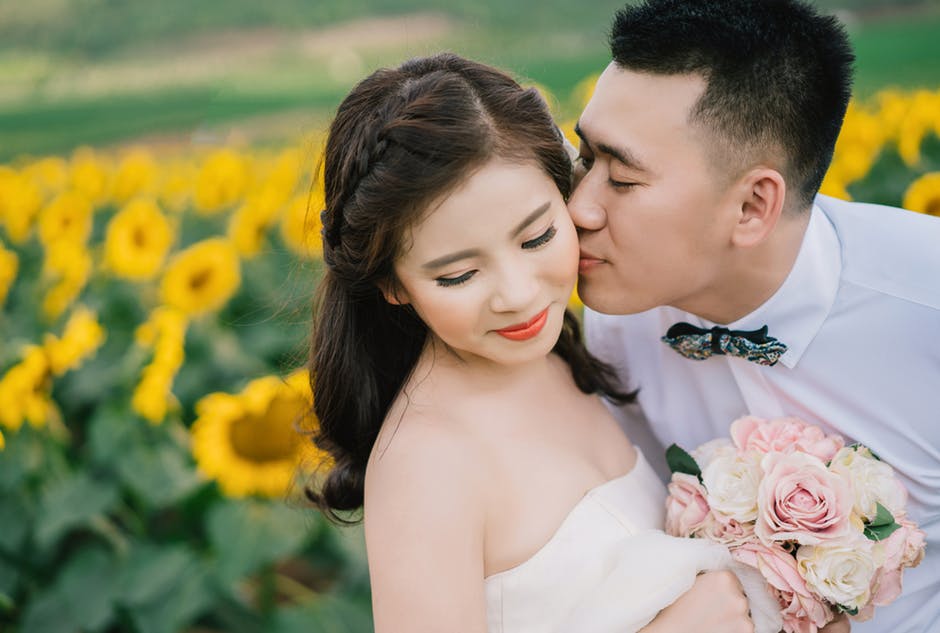 Tips
A Bangkok taxi takes around two hours to reach Lopburi.
Take care of your bags when monkeys are around.
Check out Lopburi sunflower festival for more information.
Karst your eye on hidden Hongs
Phuket and Krabi draw tourists by the thousands, but you still can find an unforgettable romantic photo spot in Thailand. Incredible scenery, a lovely climate, and welcoming Thai people combine to make this one of the most romantic places in Thailand.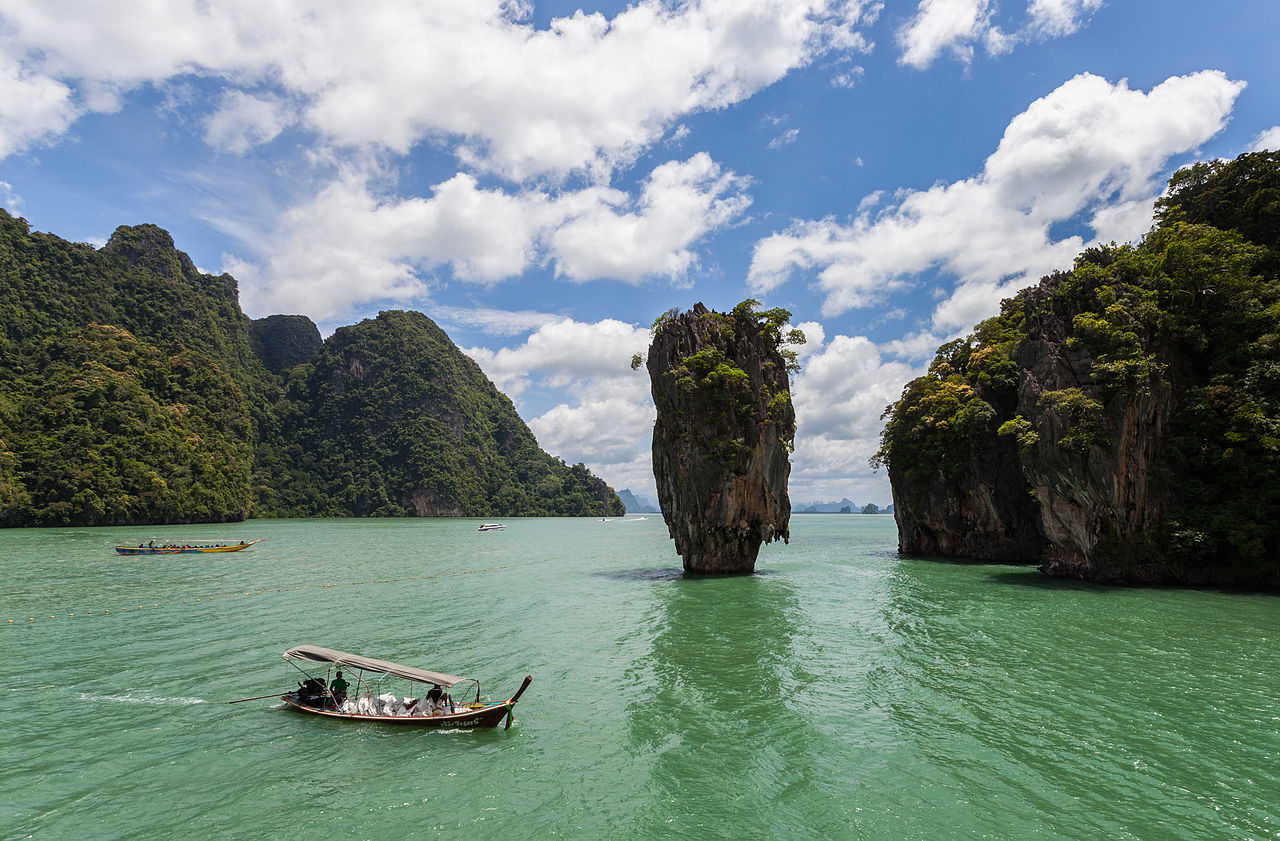 A land that time forgot
Romantic karst formations in the south always top Thailand's romantic photo spots. They are mesmerizing in their own right, but many of these karst formations are the top romantic photo spots in Thailand. A romantic prehistoric world exists here with hidden beaches, thick jungle and fleeting glimpses of monkeys adding to the lure of this top photo spot in Thailand.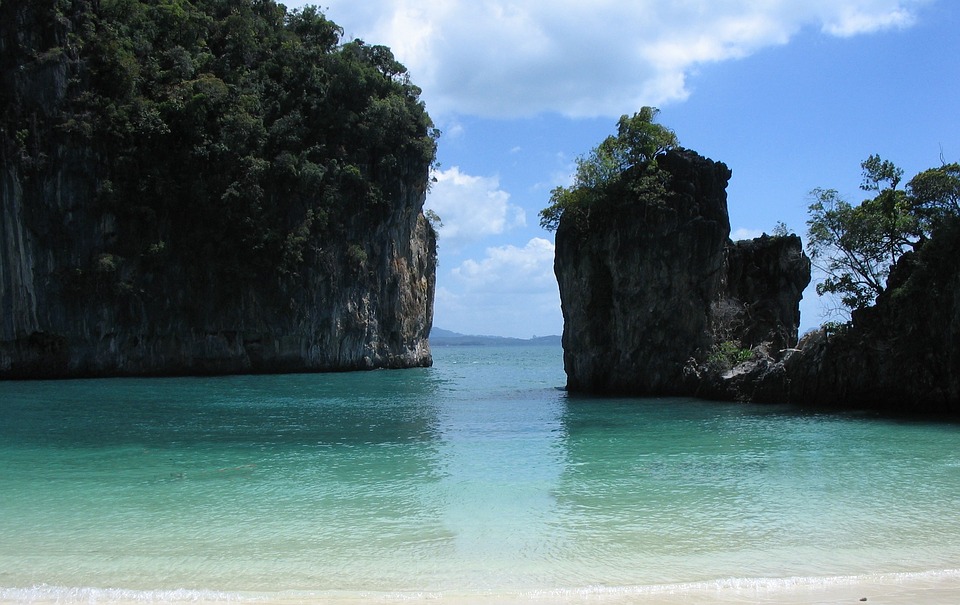 Secret beaches
Within some of the karst rocks are the mysterious and romantic 'Hongs'. These are fallen, open-air cave systems within the limestone islands of this romantic landscape. These romantic Hongs are formed as the soft limestone is hollowed out by the relentless waves, the wind and the rain. It's a highlight of Thailand's romantic photo spots to visit to these stellar secret places and you'll be hard pressed to find a more romantic spot in Thailand.
Tips
Use a waterproof bag to keep your camera dry
The height of wonder
Far north, Thailand's Mae Hong Son province is one of Thailand's best photo spots. The landscape of mountains has always attracted wanderlust visitors looking for a romantic photo shoot. The small town of Pai has developed quickly but is still a must-see romantic place in Thailand. With its abundant natural beauty, it tops many folks choice for Thailand's spots to propose.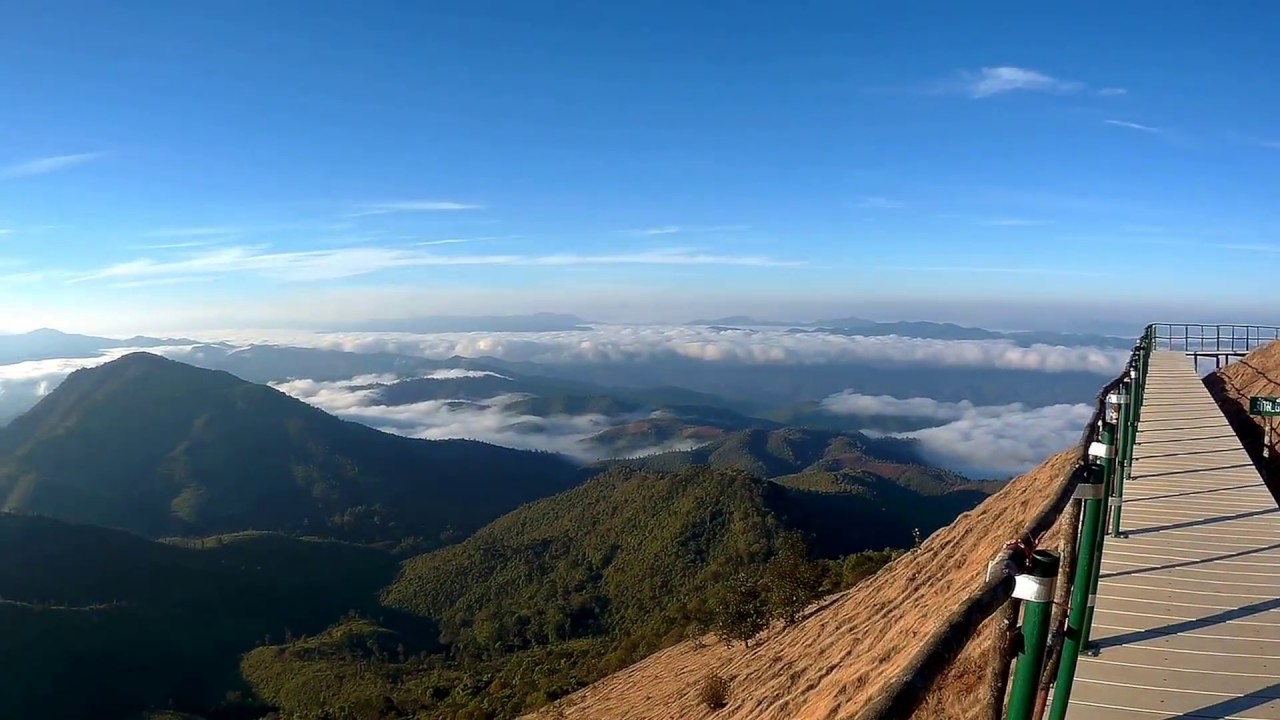 Peaceful Pai
Sunsets at Pai's most-visited temple, Phra That Mae Yen, is a popular photo spot destination. Also the romantic Kho Ku Su Bamboo Walkway which winds across rice fields against the backdrop of the mountains is a perfect photo spot. It's a wonderfully peaceful place for a romantic photo shoot of rural life in the paddy fields.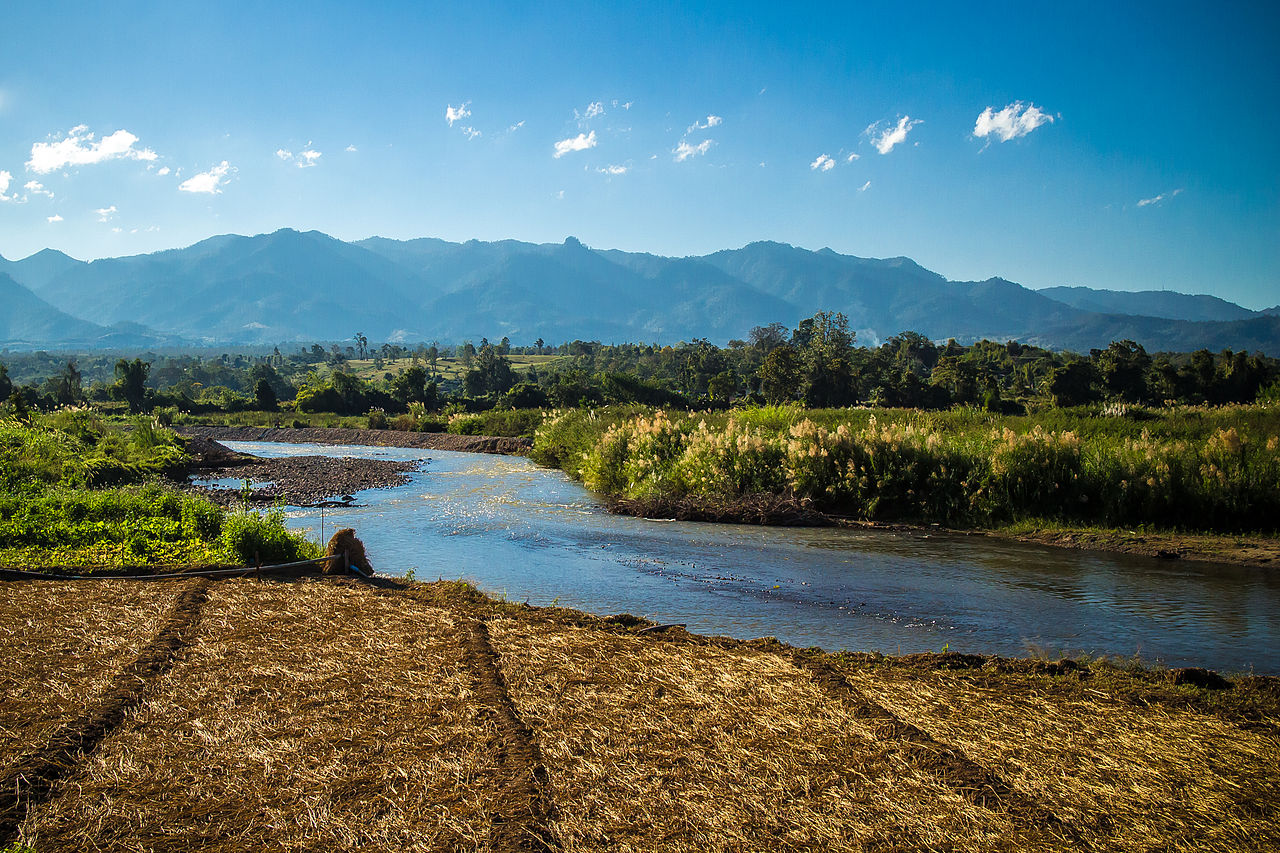 Romance in the clouds
The sunrise views on Doi Puico are exceptional and the crowds have not yet discovered this top romantic photo spot. Doi Puico is 200km from Chiang Mai and needs a bit of an effort to reach, but the reward is one of Thailand's most romantic spots. If you're looking for a romantic place in Thailand and to lose the crowds, then Doi Puico province is the place to go.
Tips
The smaller Sutongpe bridge is a romantic photo spot just 15km from Mae Hong Son.
Rice crops are normally harvested between November and January
Dreamy Similans
Koh Similan is one of the best diving photo spots in Thailand and it is also a top romantic place. The famed Similan marine park has eleven islands, some of which are home to nesting sea turtles. The romantic wonders of the Andaman Sea draw diving enthusiasts from around the world. The sea is clear blue and the famed Richelieu Rock is one of the world's best dive photo spots where you'll find the majestic whale shark from February to April.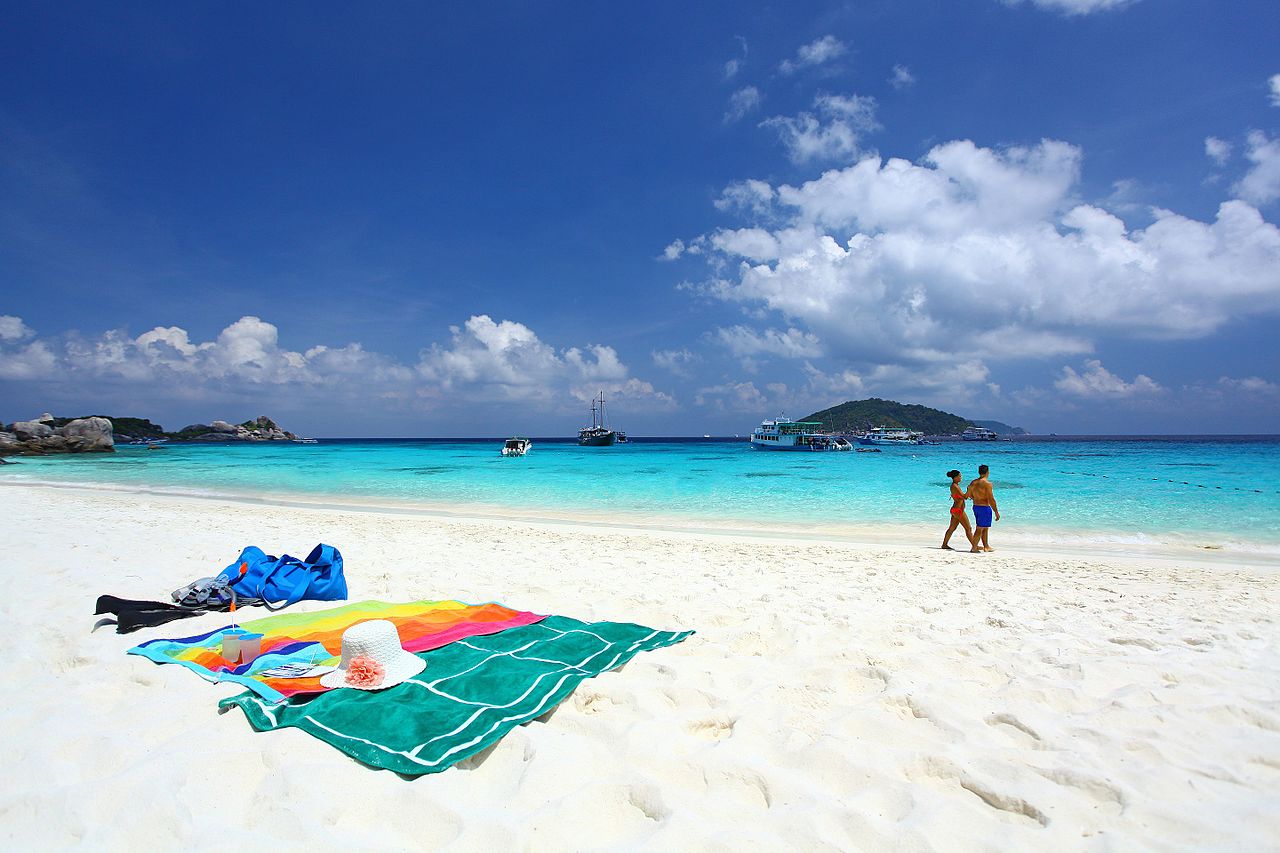 The pristine coral reefs round all the islands are prime spots for a swimming photo shoot. Visitors to the Similans are only allowed on shore at two of these romantic islands, Koh Miang and Koh Similan. The unique rocky boulder landscape of the Similans are a super  photo spot in Thailand. It could be the perfect place to propose in Thailand.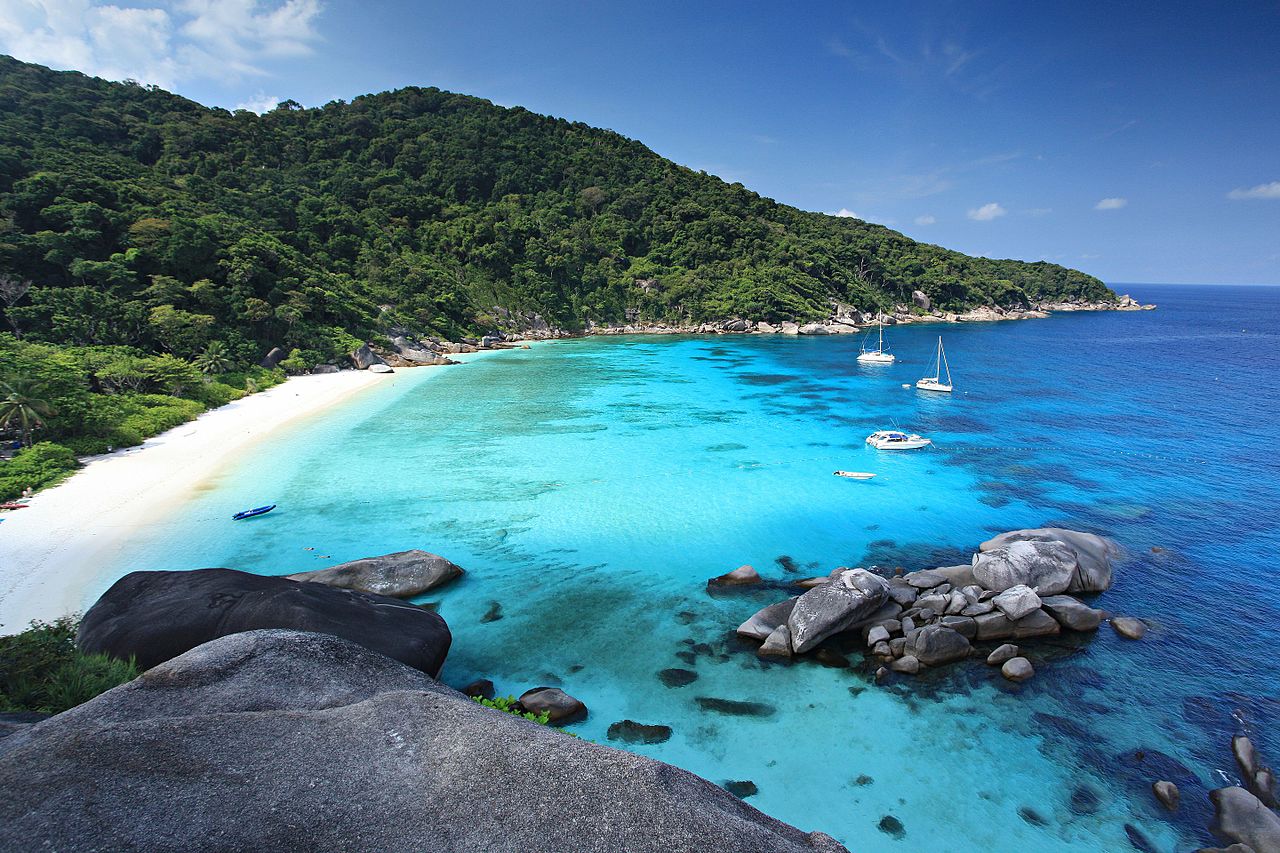 Tips
The Similan islands close down during the Monsoon season from May to October.
Daytrips from Phuket and Khao Lak are possible.
Cruise the Mekong
The Mekong is one of the world's most dynamic rivers for a photo shoot and no trip to South East Asia would be complete without a romantic cruise along the waters. This giant river runs through China, Laos, Thailand, Cambodia, and Vietnam before flowing into the South China Sea. A popular route, full of great photo spots, travels between the Thailand-Laos border at Chiang Khong to romantic Luang Prabang in Laos.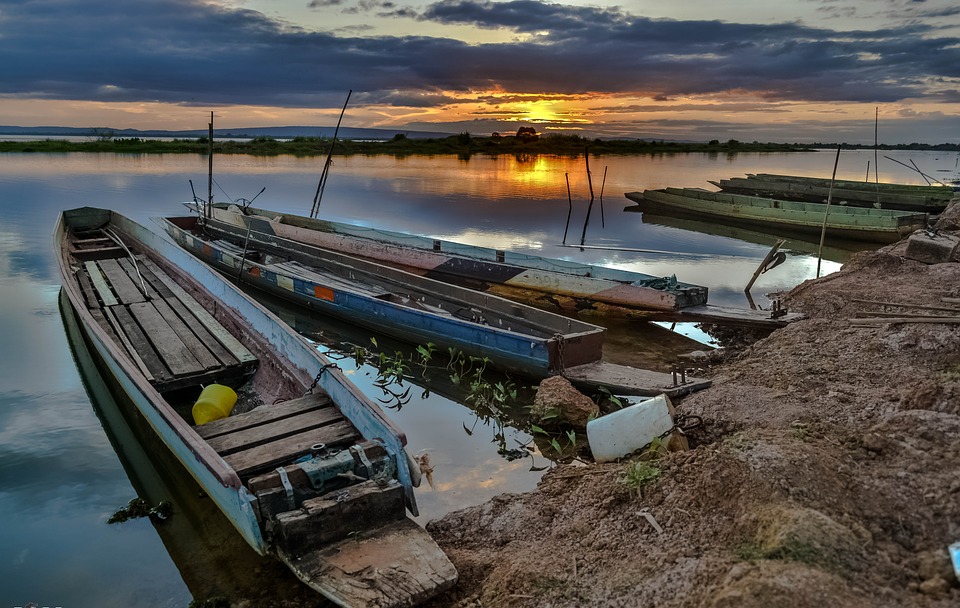 Slowly up the river
The slow boat is a beautiful romantic return to a more sedate means of travel. All the comfort you need is provided with super meals, good service and an abundance of photo spots along the way. Some Mekong River cruises stop at villages along the river, providing a great opportunity for a unique photo shoot. The river gives up numerous photo spots as the boat heads up the river to Luang Prabang – it is just a wonderfully romantic place to have a photo shoot.

Tips
The best time to visit is November.
Khao Sok
If you are searching for the perfect place for a photo shoot in Thailand, then everything you wish for is in the Khao Sok National Park. The rain-forest and jungle scenery are a breath-taking romantic place in Thailand and well worth the visit. Khao Sok is a gorgeous hidden gem, just a couple of hours drive from the popular coastal resorts of southern Thailand. However you chose to see the park – on foot or by boat – the romantic photo spots just keep on coming. There are amazing waterfalls, monkeys, caves and the chance of up close encounters with elephants.
Incredible lake
Khao Sok's most romantic area is the stunningly beautiful Cheow Larn Lake at the east end of the park. Be it wet season or dry season, Khao Sok and the Cheow Larn Lake never fail to provide a romantic place for a photo shoot. The best way to find your perfect photo spot is by gliding through the quiet waters on a bamboo raft or canoe. Boat trips and trekking tours are easy to arrange on the main street of Khao Sok.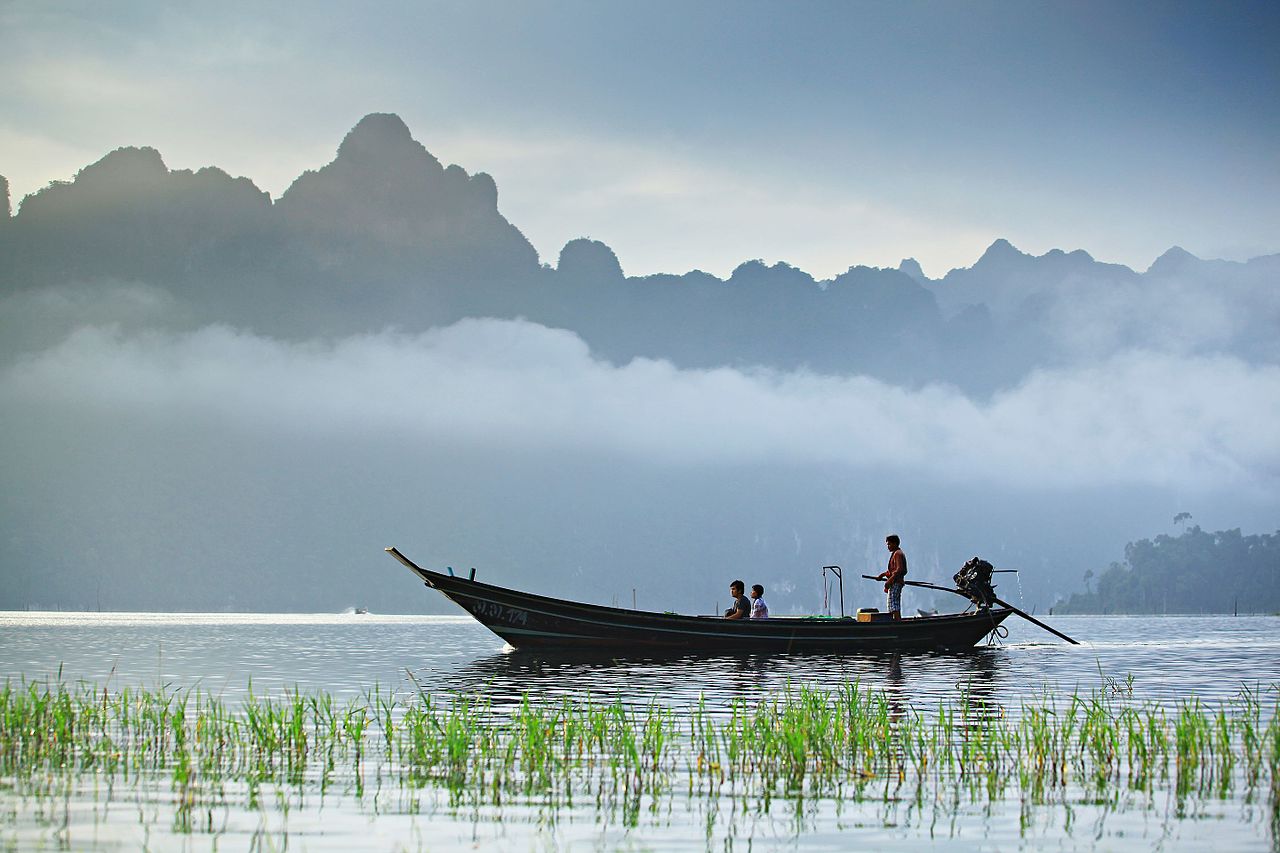 Tips
Make sure you wear decent hiking boots.