St. Patrick's Day is one of the most popular celebrations in the world, and although its roots originate from Irish culture and traditions, it is celebrated by people from every corner of the globe. Many have said that the most fun events outside traditional areas happen here in South East Asia. So get your dancing shoe on, wear your best green costumes and be ready to have some good time. Here are the top ten things to do for St. Patrick's Day while you are in South East Asia in 2019.
Pub Crawl in Bangkok
https://www.instagram.com/p/BgibnnDFWx7/
When people hear about St. Patrick's Day, they think about parties and beers. A lot of beers. That's right, one of the most exciting parties do happen during St. Patrick's Day and that is also the case here in Thailand.
During St. Patrick's day, the capital city, Bangkok turns green and Irish bars around Bangkok will be open, welcoming party goers and those of you craving for nice Irish beers. Special promotions and delicious Irish bites will also be offered! So, turn on your party mode and explore Bangkok's best Irish bars.
Best Irish pubs in Bangkok
Drunken Leprechaun
Address: 4 Sukhumvit 15, Sukhumvit Road, Bangkok
Website: http://www.thedrunkenleprechaun.com/en/bangkok.html
Dates: Sunday 17th March from 7 pm onwards.
O'Malley's Irish Pub
https://www.instagram.com/p/BuKjyYLHWv-/
Address:  United Center Building Silom
Website: www.omalleysbkk.com
Instagram: @omalleys_irish_pub_bangkok
Dates: Sunday 17 March 2019, 6:00pm
Watch live Irish music in Sanur, Bali
https://www.instagram.com/p/BgvFBEmn4QW/
Known to be the home of Irish music in Bali, the Wicked Parrot Pub & Restaurant in Sanur has been the favorite destination for all-things-Irish. This year's event on St. Patrick's day features live music from the home band, "The paddy fields Irish band," original Irish food, as well as well-known Irish draught Guinness and of course, the iconic St.Patrick's day green beers. Get ready to experience 2019 St. Patrick's day at the best celebration on the island of the gods!
Looking for more music events in Bali this year? Take a look at the Hottest Music Festivals in Bali in 2019
Essential info:
Address: Jl. Tamblingan no. 47 Sanur
Website: http://wickedparrot.com/
Dates: Sunday 17 March 2019, 6 pm onwards
Eat Irish cuisines in Kuta, Bali
If you haven't tried Irish food, St. Patrick 's Day is the best time to taste it. Gracie's Kelly, the first Irish pub in Bali, is one of the best spots to try everything Irish. From traditional Irish banger, mash, beef, to famous Guinness Pie are all served here.
The pub has a feel of an authentic Irish tavern, decorated with dark wood paneling. Variety of Irish alcoholic beverages are also available here. What's more, Gracie's Kelly has been voted as one of the top Irish pubs outside Ireland! Therefore, making it one of the best places for celebrating St. Patrick's Day in South East Asia in 2019. You won't want to miss what they have in store for you.
Essential Info:
Address: Bali Dynasty Resort, Jalan Kartika, Kuta
Contact: +62 361 752 403
Opening hours: 11:00 am – until late
St. Patrick's Day shindig in Bangkok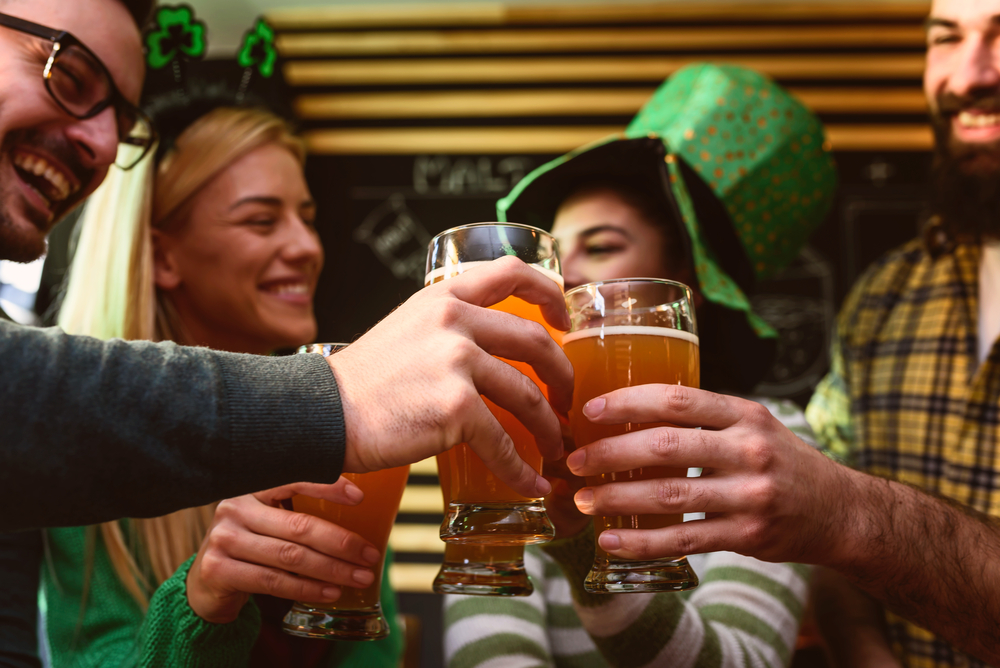 There are a lot of excellent options on things to do for St. Patrick's Day in South East Asia. However, if you're looking for a complete Irish cultural experience, the Irish Thai Chamber of Commerce with the Embassy of Ireland and other organizations is hosting its annual St. Patrick's shindig where you will enjoy Irish music performances, Irish cuisines and raffle prizes. There will also be a free flow of alcoholic and non-alcoholic drinks. This annual event is a must visit St. Patrick's celebration in Bangkok in 2019
Essential Info:
Address: Surasak 1 Room, The Eastin Grand Hotel Sathorn Bangkok
Website: https://www.irishthaicc.com/event/st-patricks-day-shindig-2019/
Tickets: THB 1,400(member) THB 1,600 (non-member)
For more must-see events in Thailand, check out our Must-See List of 2019 Events and Festivals in Thailand
St. Patrick's Day March in Singapore
https://www.instagram.com/p/BuIxyIXB-Vb/
Every year, Singapore holds the largest St. Patrick's Day parade in Asia in 2019. Visitors can join other international expats and eagerly locals celebrating the festival. The country has the St. Patrick's Day society, which is mostly in charge of organizing the events. And sure thing, they have been successful at it!
Moreover, there will be performances of Irish traditional music to help the parade going.  Admission cost is free! Don't forget to wear something green.
Essential Info:
Starting Point: Empress Lawn
Ending Point: UOB Plaza, Boat Quay
Website: https://www.stpatsdaystreetfest.com.sg/info
Dates: 15 – 17 March 2019
Celebrate at Guinness St. Patrick's Festival Malaysia
https://www.instagram.com/p/Bgc9yhBFZg2/
The Malaysians are always up for some good fun, and they sure wouldn't miss the St. Patrick's celebrations! The Guinness St. Patrick's festival features a variety of different fun-filled activities from live music to a comedy show to exciting games. Visitors will also have the chance to try out unique cuisines like Guinness stout infused food.
For those of you who'd like to ink up and get a fresh haircut, there will be tattoo parlors, and barber stands open for visitors.
Essential Info:
Address: The Gasket Alley, Petaling Jaya, Selangor, Malaysia
Website: https://www.drinkies.my/guinness-st-patricks-festival
Dates: 16th and 17th March 2019
Attend St. Patrick's Ball in Singapore
https://www.instagram.com/p/BR6HH8NFYJ8/
The St. Patrick's Society of Singapore organizes the St. Patrick's dinner annually, and everyone is welcome. Anyone from with Irish heritage or just anyone who loves the Irish culture and traditions, should come and join the festivities!
However, unlike other boisterous events happening in the region, this one is a formal event, and the dress code does apply. This is not to say that it will be less entertaining. There will be a free flow of beers and wine, and the famous Irish dancing to get you moving. It is also the perfect time for those looking to start learning the Irish dance or sharpens their skills.
Essential Info:
Address: Shangri-La Hotel Singapore, 22 orange grove road.
Tickets: $275(members) $300(non-members). To buy, email [email protected]
Facebook: https://www.facebook.com/stpatssingapore
Dates: Saturday, March 16 at 7 pm
Cheer on Irish Rugby Team
The Irish people are passionate about rugby, and they are pretty good at it too. The Irish team will be playing against Wales on Saturday, March 16 at the prestigious competition called the six nations cup.  By the way, watching a big game on 2019 St. Patrick's Day in South East Asia, will bring a lot of excitement and of course, a lot of fun!
Wear your best green costume, get to one of the Irish bars, enjoy good Irish beers and cheer on the rugby team to victory! Watching the Irish national rugby team together with the locals and international people is one of the best things to do for St. Patrick's Day in South East Asia. Whether they win or lose, good times will surely be on the program!
Have fun with your family and donate to Bali's children foundation
If you're not up for the wild parties and want to be involved in kids-friendly programs, Bali's St.Patrick's day at the Bali beach golf course is the place to be. Fun activities for both the parents and the kids feature fun races, Irish dancing, and golf pitch put.
The Irish ambassador to Indonesia will also be attending the event.
The money raised during the event will be donated to Stella's Child Foundation. What better way to celebrate St. Patrick's Day than having fun with your loved ones and giving back to the local community, helping kids with disadvantaged background get the education they deserve.
Essential Info:
Address: Bali Beach Golf Course, Sanur
Tickets: Rp. Family ticket(Rp.150,000) Individual ticket (Rp.100,000)
Date: Sunday, March 17 at 4:00 pm.
Attend the Irish day 2019 in Vietnam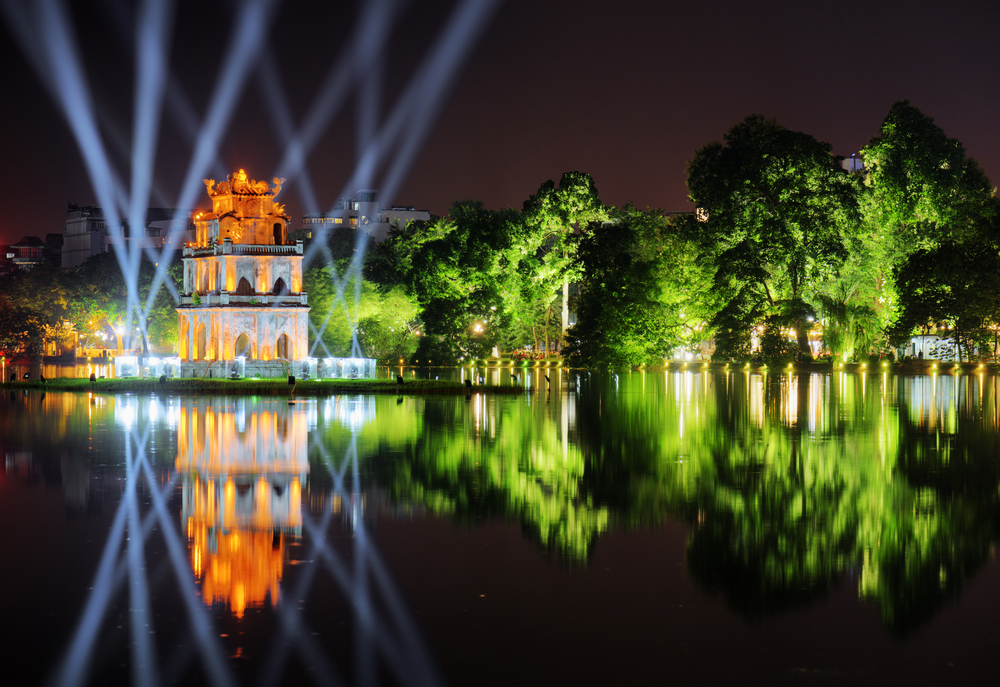 Immerse yourself in Irish culture by visiting the Ireland day, where different Irish cultural activities will be available for visitors to enjoy. The event will take place at the beautiful Hoan Kiem Lake, at the heart of Vietnams' capital, Hanoi. Ireland day 2019 is organized by the Irish embassy of Vietnam. Bring your friends and family and join the locals in honoring the beautiful Irish culture.
Essential Info:
Address: Hoan Kiem Lake, Hanoi
Date: Saturday, March 16, 2019