International Women's Day is a celebration of the achievements of amazing and adventurous females from around the world. International Women's Day 2019 will take place on Friday 8th March and to show our support of the #BalanceforBetter campaign, we're introducing you to some of the most inspiring female travelers and adventures of all time. Here, we take a look at the ladies that have paved the way for travel, are doing good around the world, or who explore our planet one brave step at a time. These adventurous females are doing it for themselves!
Kira Salak
We kick off our International Women's Day 2019 inspo with one of the world's most incredible females. Described as a real-life Lara Croft, Kira Salak is one of only five people to have received a National Geographic Emerging Explorer Award. Kira has visited almost every continent, exploring remote destinations such as Madagascar and Rwanda – and she does it all alone! She cycled 800 miles from Alaska to the Arctic Ocean and was the first person to kayak solo from West Africa's Niger River to Timbuktu, a trip that saw her cover 600 miles. She has been listed in the "Women Who Dare" publications by The Library of Congress and she's appeared five times in the Best American Travel Writing anthology, as well as winning countless accolades, including a PEN Award for her reporting on the war in Congo. Of all the world's most inspiring women, Kira Salak is the absolute boss!
Essential info:
Website: http://www.kirasalak.com/
Facebook: https://www.facebook.com/Adventurer.KiraSalak/
Junko Tabei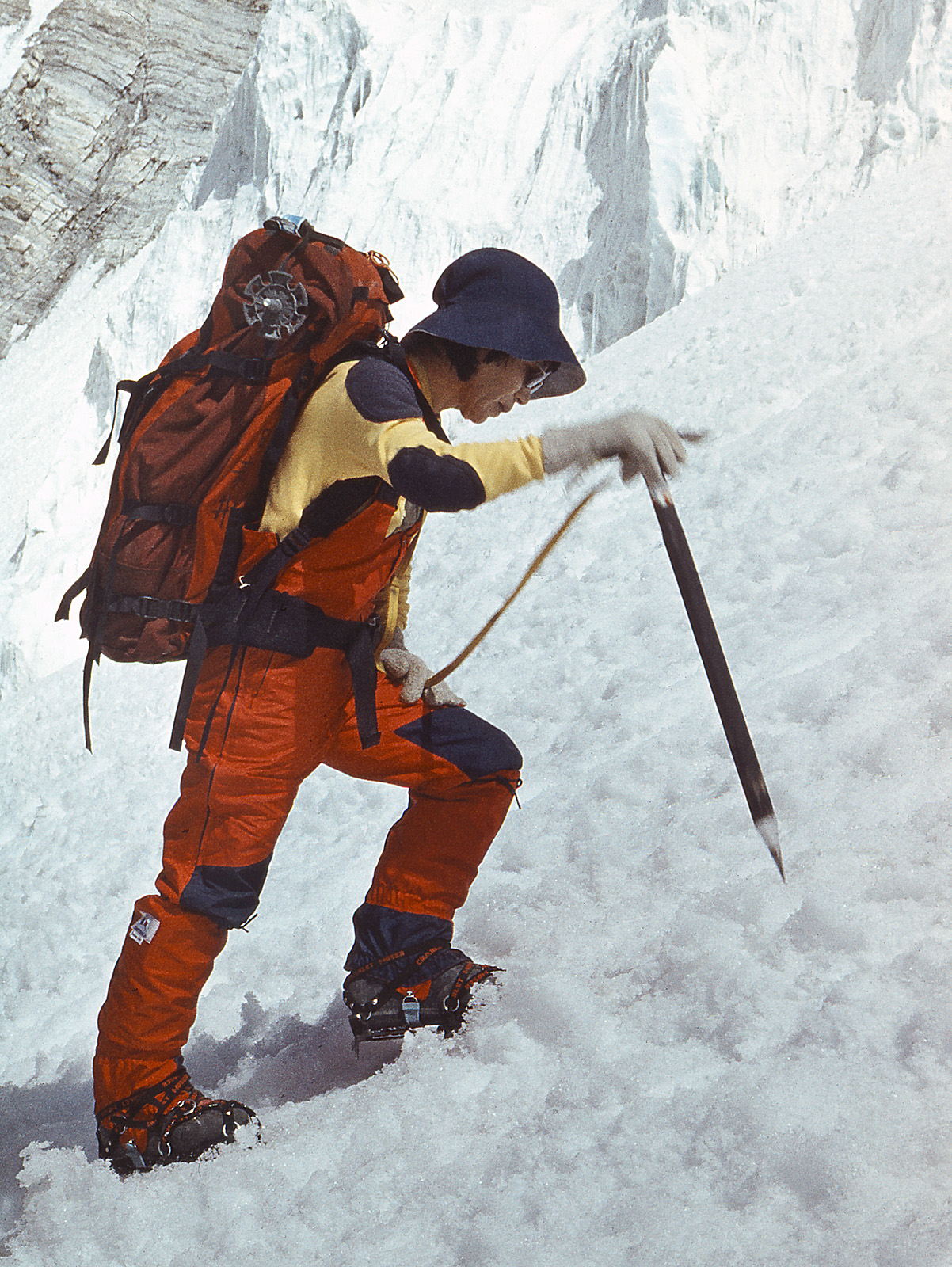 Another adventurous female that you may not have heard of, Junko Tabei was the first lady to climb Everest. If that wasn't inspirational enough, Junko was born in 1939 in Fukushima, Japan, and was the smallest of seven children. Due to her size, her family deemed her fragile and weak, but she soon found strength in the mountains, after her first hiking experience (Mount Nasu in Nikko National Park) when she was just 10 years old. By 1965, she had ascended all of Japan's highest mountains, including Mount Fuji, before establishing the Joshi-Tohan mountaineering club for women only, in 1969. Tabei led members to the peak of Annapurna III in Nepal, which was the world's first woman-only ascent. She once again made history in 1975, when she became the first woman to climb Everest, aged 35. Sadly in 2016, Junko lost her battle with cancer, but she will forever remain one of the world's most inspiring women! International Women's Day was made for ladies like Junko Tabei!
Edurne Pasaban
https://www.instagram.com/p/BfO53K8lprK/
Another little-known dare-devil is Edurne Pasaban. A professional Spanish mountaineer, Edurne was the first lady to climb all of the fourteen eight-thousander peaks in the world, and is one of only 21 people to have ever completed the expedition. Gutsy, brave and truly inspiring, she then created the Edurne Pasaban Mountaineers for the Himalayas Foundation (MHF), which provides orphans and homeless children in remote areas of Nepal with shelter and education. So far, the foundation has educated almost 100 underprivileged children and has provided medicine and support for countless more. If that isn't making you feel empowered this International Women's Day 2019, we don't know what will!
Inspired to take on a solo trip like these adventurous females? Check out these travel safety hacks, that will keep single females protected during their trip!
Essential info:
Website: https://www.edurnepasaban.com/en
Instagram: https://www.instagram.com/edurnepasaban/
Facebook: https://www.facebook.com/EdurnePasabanLizarribar
Malala Yousafzai
https://www.instagram.com/p/Bq0mCi8hOO5/
Perhaps the best known of all the world's most inspiring women, Malala Yousafzai was born in Pakistan, where she actively spoke out about the importance of female education. She lived in the Swat Valley in Khyber Pakhtunkhwa, where local enforcers banned girls from school. In retaliation to her outspoken ways, the group attempted to assassinate Malala in October 2012. She was shot in the head, but amazingly she survived! Malala recovered in the UK, where she then founded the Malala Fund, a non-profit organisation that helps women lead and learn around the world. Malala is now one of the leaders of global female education and is the youngest person to have received a Nobel Peace Prize, claiming the award in 2014 when she was just 17 years old. International Women's Day was made for people like Malala!
Essential info
Website: https://www.malala.org/
Instagram: https://www.instagram.com/malalafund/
Facebook: https://www.facebook.com/MalalaFund
Reborn By Adventure
https://www.instagram.com/p/BlEdn_fHP3T/
Making motherhood look easy, Natasha Moon of Reborn by Adventure is possibly the world's most intrepid mum! Along with her husband and young daughter, Natasha travels the world searching for now adventures. The family has visited many different countries, from Antarctica to Patagonia, enjoying time together away from the digital world, often staying in far-flung locations where they simply set up camp and make the most of nature. Often the world's most inspiring women are just females turning social norms on their head, and for that, Natasha Moon is truly an icon of International Women's Day 2019!
Have these adventurous females got you inspired for your next trip? Check out our luxury, hand-picked villas located across Bali, Thailand and Sri Lanka – the perfect places to set up camp.
Essential info:
Website: https://www.rebornbyadventure.com/
Instagram: https://www.instagram.com/rebornbyadventure/
Rosie Swale Pope
Recognized as one of the world's most courageous and adventurous females, Rosie Swale Pope is the only person to have undertaken an unsupported run around the world – and she was 65 years old when she started! Over five years Rosie traveled more than 20,000 miles and faced many dangers along the way, from the deadly Siberian winter, to wild wolves and desolate landscapes. Why? Well in 2002, she lost her husband to cancer. In response, Rosie decided to hit the road to raise awareness and fund good causes. She has since ran 27 marathons in 27 days across the UK and explored the jungles of the Ancient Maya Kingdom by boat and horseback – now that's what we call impressive! Now with an MBE, Pope supports orphaned children in Russia and is an ambassador for early cancer diagnoses!
Essential info:
Website: https://rosieswalepope.co.uk/
Around the World Girl
https://www.instagram.com/p/BdeYugvn7ob/
Dedicated to active living and wilderness exploration, Elise Sterck is a travel photographer from America, who enjoys amazing expeditions to capture the beauty of wild landscapes. Sharing her amazing off-the-beaten-track experiences with her hundreds of thousands of followers, Elise traverses the most remote terrains in the world, indulging in adrenaline sports along the way. Her carefree and positive attitude seal her as one of the world's most inspiring women, and her Instagram is a show reel of absolutely incredible photography – she may just be your new favorite social influencer!
Looking for more amazing Instagram accounts to follow? These awesome influencers have real vision – and truly beautiful photo reels! 
Essential info:
Website: https://www.elisesterck.com/
Instagram: https://www.instagram.com/roundtheworldgirl/
Katie Goldie
https://www.instagram.com/p/BkqAod6g9kD/
Another lady proving that women are just as strong as men is Katie Goldie. Katie grew up in the heart of the Canadian Rockies, and her sense of adventure proves it! An ambassador for Canon, the photographer and Instagram star is a fearless explorer, stepping onto paths others avoid and capturing amazing shots as she goes. From skating on frozen lakes in North America to hiking the peaks of Coromandel in New Zealand, Katie shows that women are capable of just about anything! As one of the coolest adventurous females of our time, Katie is enough to ignite your imagination this International Women's Day 2019!
Read on more impressive global female achievements in 2018/2019 and get inspired to never give up on your dreams!
Essential info:
Website: https://katiegoldiephoto.com/
Instagram: https://www.instagram.com/goldiekatie_/
Chelsea Akauai
https://www.instagram.com/p/Bn95wdcHSuj/
Need more adventurous females to keep you inspired? Well, Hawaii-based creative traveler, Chelsea Yamase, undertakes solo escapades around the world. Strong, fit and motivational, she excels at showing that women are the stronger sex! Capable and in control, she travels alone to incredible places to seek the extraordinary in the everyday. She's all about aiding others to follow in her footsteps, mindful travelling,  self-expression and living your best life! One of the greatest social influencers out there, Chelsea is a modern-day warrior and that is what International Women's Day is all about!
Essential info:
Website: http://adventurerscollective.com/
Instagram: https://www.instagram.com/chelseakauai/
Where's Mollie?
https://www.instagram.com/p/BtIiai9Hajj/
Mollie Bylett of Where's Mollie, is one of the most daring and dedicated influencers on the planet. Always up for trying new things, Mollie has been on the road for three years, exploring the world and sharing travel tips tailored to solo travelers, adventure junkies and winter sports enthusiasts. From sky diving to rock climbing, kayaking to snow sledging, Mollie has tried it all. She even founded Where's Mollie Global Travellers (WMGT) where she joins groups of people on amazing expeditions, like hiking Snowdonia and waterfall hunting in Byron Bay – plus, her YouTube videos are insane! As far as modern-day inspiration for International Women's Day goes, Mollie is killing it!
If you need somewhere to stay during your next adventure, be sure to take a look at our luxury, hand-picked villas located across Thailand, Bali and Sri Lanka.
Essential info:
Website: https://wheresmollie.com/
Instagram: https://www.instagram.com/wheresmollie/
Facebook: https://www.facebook.com/wheresmollieofficial/
YouTube: https://www.youtube.com/user/molliebylett
Pin For Later: