Sri Lanka is blessed with some of the most beautiful natural landscapes in the world, especially -beaches. We have put together a select few of the spectacular beaches of Sri Lanka here for you. Most of the beaches are located in the West and South of the country, where you can also find some of Sri Lanka's finest holiday villas. However, some gems can be found in the East as well.
Beach time In Sri Lanka is not just about swimming and beach bumming alone: you can also snorkel, dive, scuba dive and go on whale watching expeditions as well!
Tangalle Beach
Rife with beautiful and cosy coves and surrounded by rocky promontories, Tangalle's beaches are just perfect for a tropical vacation. Swaying palms, sugar-sand beaches and turquoise waters are what make this beach truly special. You can go swimming here to your heart's content, and enjoy some cool family time.
Tangalle has several attractions other than the beach. For example, there's a giant Buddha to see, further inland, apart from a bird sanctuary and an ancient rock monastery. You'll not be bored for a single minute while at one of Sri Lanka's best beaches.
Mirissa Beach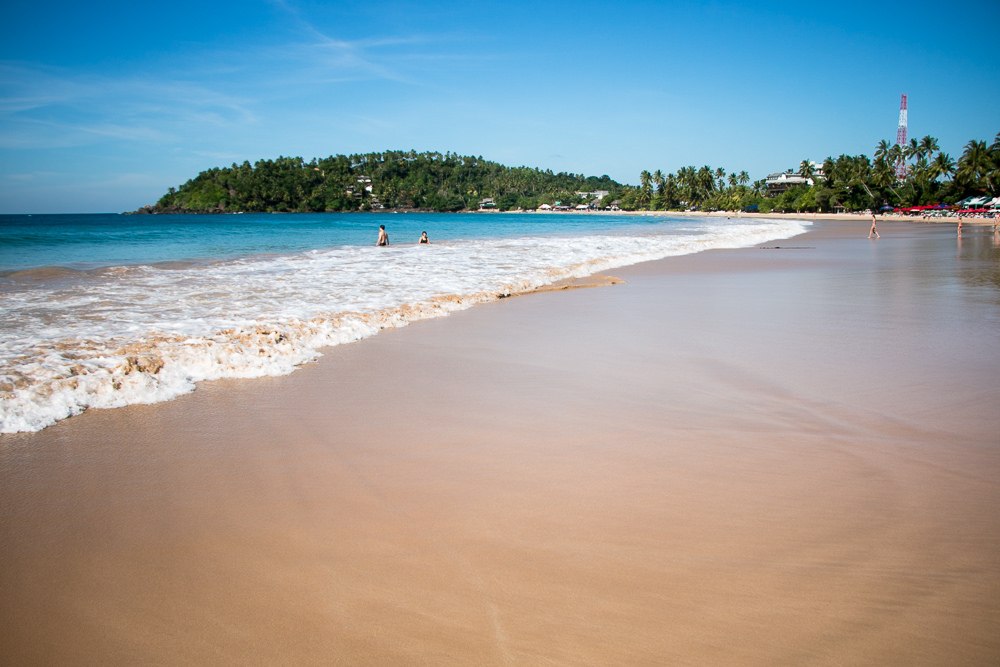 Mirissa, one of the Southern beaches, is calm and less touristy. Head out here if you're looking for some privacy and peace & dreaming of enjoying the colourful sunsets and sunrises. Gather all the lovely mussels and pretty stones you want from this beach and admire the beautiful scenery.
One of the best things to do here is whale watching – book a whale watching trip at your hotel or villa and enjoy the sight of rare blue whales.
Yala Beach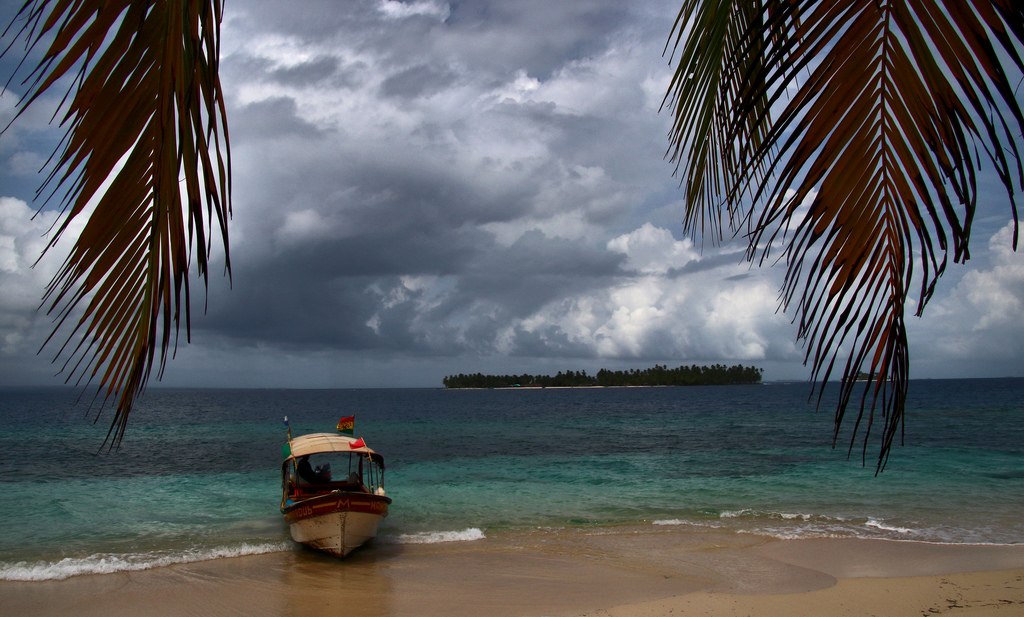 Yala is not meant for bathing – the sea is really rough here. However, the beach is simply beautiful, so if you're inclined to watch sunrises and sunsets and enjoy lovely walks while watching the water surging powerfully, this place matches you perfectly.
There's an added interest too – just next to the beach you'll find an animal shelter where you can take a wildlife safari and come face to face with crocodiles, leopards, elephants and other creatures.
Bentota Beach
This beautiful, long, palm-lined sand beach is one of the most beautiful beaches in Sri Lanka. The waters are shallow. which makes this the ideal beach for families. At the same time, this is the reason why diving and snorkelling are not really popular here. Nevertheless, you can still enjoy beach bumming, swimming and family games.
By the way, Bentota Beach is close to the capital city of Colombo, so you can mix beach holidays with some city hopping.
Hikkaduwa Beach
Hikkaduwa Beach is located a 100 km south of Colombo; it's a very popular beach destination, especially for party lovers as there are several bars and clubs close to the beach. Hikkaduwa has one of the nicest reefs for snorkelling.
It's also great for families, with plenty of restaurants, cafes, and other tourism infrastructure nearby.
Arugam Bay
Arugam Bay is a lovely surf destination with huge waves that pound the beach with much force. Bear in mind that Arugam Beach is located in the Muslim area, so women are expected to wear long sleeves and cover their legs.
Arugam Beach is so much more expensive than other beaches, but there's an added intrigue: an hour or so along the South will get you to a lake where you can enjoy watching crocodiles and elephants.
Uppuveli and Nilaveli Beaches
Uppuveli Beach, located on the outskirts of Trincomalee has beautiful white sands and stretches out for a few kilometres. That's why you'll find so many resorts and hotels right on the beach.
Nilaveli is quieter and a bit outside of town. Pigeon Island nearby is a paradise for snorkelers and divers, and you can access this island from both beaches. The pigeon island coral reef is literally the best in Sri Lanka. You can swim among reef sharks and a variety of colourful marine creatures.
Unawatuna Beach
Unawatuna is famous for its lovely sandy shores and spectacular views, which makes it one of the best beaches in the country. Its calm blue waters and prevalence of whale sharks are definite selling points.
You can enjoy scuba diving, snorkelling, beach bumming and swimming here. The temple of Yatagala Raja Maha Viharaya is nearby, so feast your eyes. Pamper yourself at the sanctuary spa with an Ayurveda massage.
Dickwella Beach
Dickwella is a secluded beach surrounded by many resorts. This beach is popular with newly-wedded couples. It's a secluded, private beach, which will ensure you the ultimate intimacy.
When you tire of the beach, visit the Dickwella Lace Centre to watch how lace is made. There are other beaches in the Dickwella area, including Hiriketiya, which is perfect for snorkelling.
Weligama Beach
Weligama is one of the most luxurious beaches in Sri Lanka. It is located in the South-West coast of the country and is perfect for surfing, as there are no sharks to worry about. There's a shallow reef where you can enjoy diving and snorkelling.
If you're keen on watching how stilt fishers manage to earn their keep, you can observe them here on this beach. It's a curious procedure that you will definitely want to take a video of.
Induruwa Beach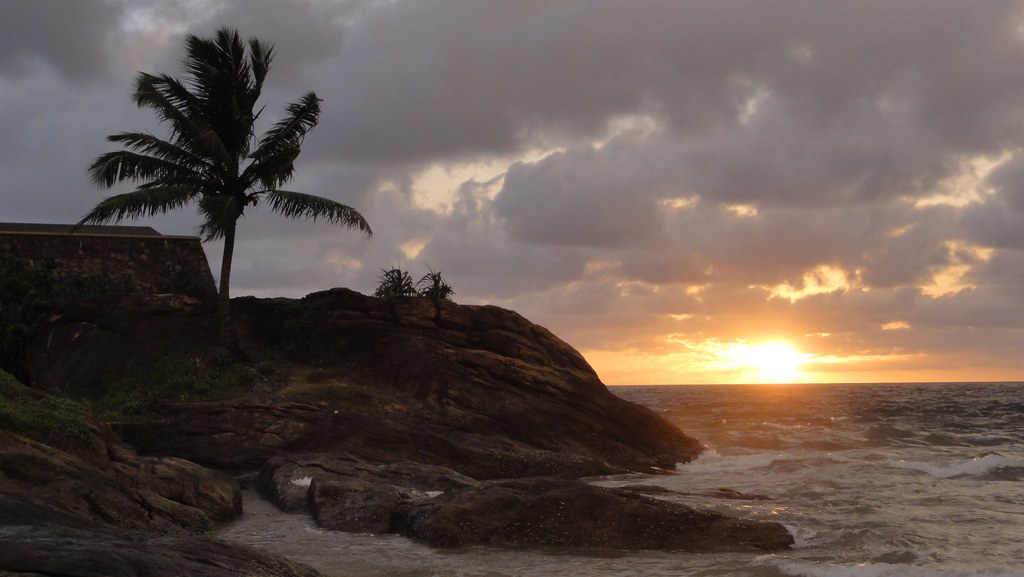 One of the best beaches in Sri Lanka, Induruwa has this kind of scenic beauty that's sought after by honeymooners. Its golden sand makes it perfect for long walks and sunbathing. In addition, the Bopath Ella Falls are nearby, so explore the area to the fullest. In case you want to pick up souvenirs for your loved ones back home, there are several local markets nearby.
The Maadu River's sweet water lagoons are close by too, so you can make a side trip and enjoy some lush greenery, birdlife and aquatic animals on the side. Explore the Batatotalena cave and shop for jewellery and gemstones at the nearby small town of Batugedara.
Negombo Beach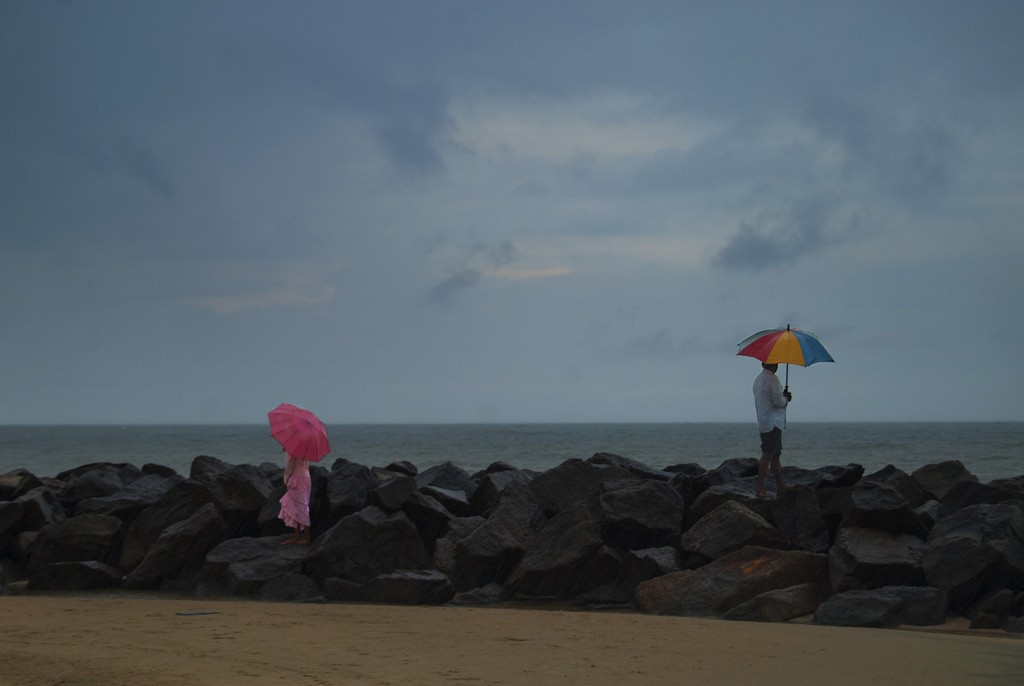 As far as famous beaches go, Negombo is quite possibly one of the most famous beaches in Sri Lanka. Many international visitors visit it as the beach is located close to the airport. The city of Negombo was colonized by the Dutch and you'll find Dutch characteristics still present in city's architecture, definitely worth admiring.
Do some bird watching, snorkelling and diving in the blue lagoon. There are gem mines around, so check them out and pick up some gems for yourself. Tour the dense forest; let your adventurous side take over. Meet the elephants, watch out for whales and dolphins and enjoy the roaring waterfall nearby. Negombo is so beautiful, you'll want to apply for your Sri Lanka tourist visa right away just to visit this lovely gem.
Sri Lanka is the stuff of poems. It's a lovely country, full of forests, hills, craggy cliffs, beautiful beaches and incredible architecture left over from several civilizations. Whether you're headed for a solo, 'I can do it' trip, or whether you're taking your family for a vacation, you're making the right choice in heading for Sri Lanka. Each traveller will find some special reasons to visit the island for themselves. It's a timeless nation, one that hasn't lost its unique identity despite being colonized for so long.