Heading to the tropical beach resorts of southern Bali over the next 12 months? As one of Indonesia's most popular coastal spots, the endless glistening shoreline of Seminyak has plenty to offer every type of traveler.
Here, we reveal the best and more unmissable things to do in Seminyak this year, and guide you through how to make your trip to Bali's golden coast truly unforgettable!
Explore Local Contemporary Art
https://www.instagram.com/p/Bs9yrAoB9z7/
When you picture Seminyak you may not imagine a destination rich in art, but you'd be wrong!
The region is home to the Nyaman Gallery, a contemporary space that showcases the diversity of both Indonesian and international artwork. Explore the surrealist paintings of Fauzi or the stunning portraits of local artist, Bunny Bone.
You can also browse and buy unique home decor and craft items – the perfect souvenir. If you're looking for unique things to do in Seminyak this year, look no further than this inspiring gallery.
Essential info:
Address: Jalan Raya Basangkasa No.88 Seminyak Kuta, Badung, 80361
Website: http://www.nyamangallery.com/
Tel: +62 361 736226
Instagram: https://www.instagram.com/nyamangallery/
Opening times: Daily from 9 am until 9 pm
Head to Taman Sari Market
https://www.instagram.com/p/BfrnhJmBVUX/?taken-at=469885433398098
Whether you're looking for fresh seasonal fruits or some local sweet treats, Taman Sari Night Market is one of the best things to do in Seminyak.
Soak up the atmosphere, colours and vibes of this lively local bazaar, purchase some tasty snacks, indulge in a juicy mango or sample some hot street food, including chicken satay or meatball soup!
Open from 5 am until midnight, this market is perfect for families, friends and couples alike – shop during the day or head there for a night time feast!
Essential info:
Address: Jalan Tangkuban Perahu No.2, Banjar Taman, Kerobokan Kelod
Opening times: Daily from 5 am until midnight
Ready to get spiritual in Bali?  Check the world traveler Irma Sopic's dedicated guide: The Best Life Lessons I've Learned From Bali Culture.
Celebrate the New Year in style
https://www.instagram.com/p/BrojFAHlp0o/
It's unsurprising that Seminyak is a fantastic spot for a New Year shin-dig. Thanks to its gorgeous beaches, luxury eateries and lively water-front clubs, the region is perfect for those seeking a sun-filled and energetic New Year celebration.
Head to world-famous Potato Head Beach Club for DJ sets and beach-front sunsets, enjoy cocktails, canapés and live music at luxury restaurant, KU DE TA, or sample shellfish, champagne and ocean views at SeaSalt. However you want to see in 2020, there is a New Year events in Seminyak to suit you.
You can also take a look at the island's other amazing annual events, with our essential guide.
Eat Pray Love at a Luxury Villa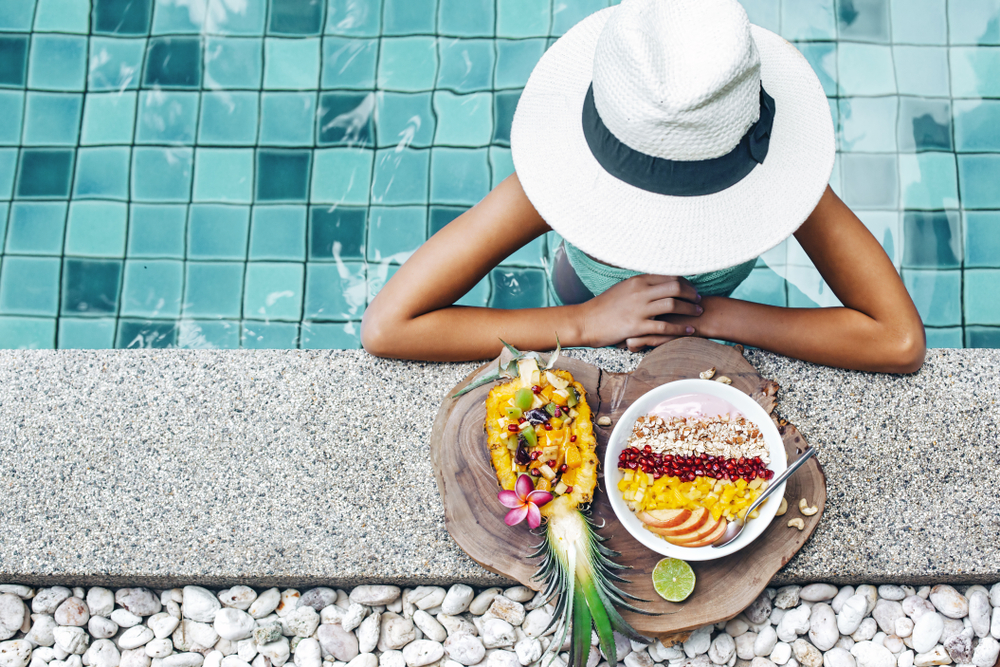 If staying in is more your scene, book a luxury private apartment or villa and play social media influencer for the week! From crowd-pleasing Villa Asta, with its mega Instagrammable swimming pool, to stunning Villa Ramadewa, located moments from the hottest beaches in the region, there is a lush pad to suit you.
With family-friendly options, apartments for friends and romantic spots for loved-up couples, book somewhere truly special to stay during your adventure.
Don't miss out on our range of luxury, hand-picked self-catering properties in Seminyak.
Soak up the Magic of Petitenget Temple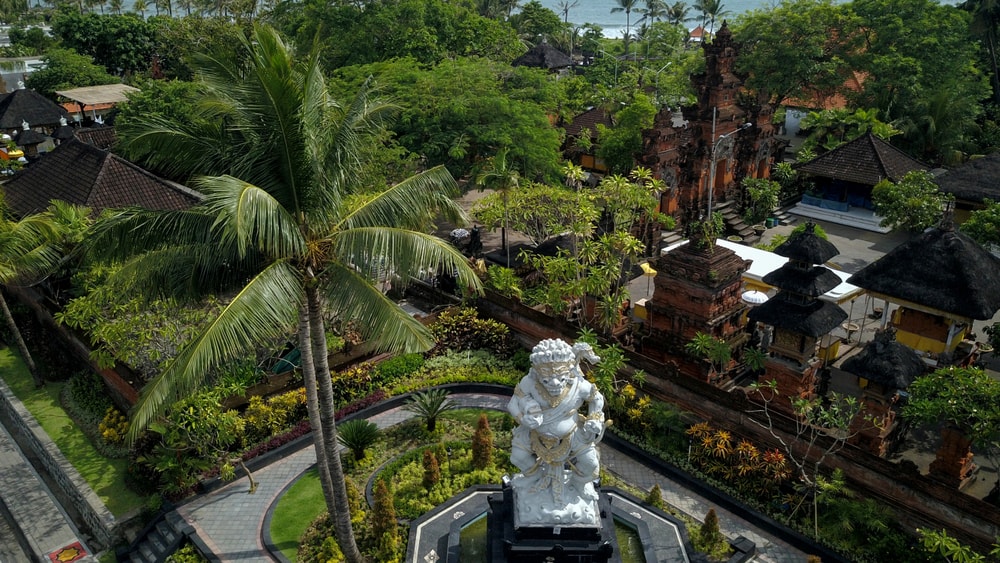 For those who think Seminyak is lacking culture, Petitenget Temple is here to prove them wrong. Petitenget translates to 'magic box', and its name is apt, since the building is an important Hindu site for the Balinese.
Positioned near the shore of Petitenget Beach, this quaint temple is a fantastic cultural spot for those wanting a break from sun soaking on the sand.
Witness the temple's staircase, inspired by dragons, and take in the numerous Balinese shrines that this sea temple has to offer.
Still wondering if this area is right for you? Take a look at our handy feature, Ubud vs. Seminyak – Where To Go In Bali.
Essential info:
Address: Jl. Petitenget, Kerobokan Kelod, Kuta Utara
Cost: 50,000 IDR per person
Head to the Surf School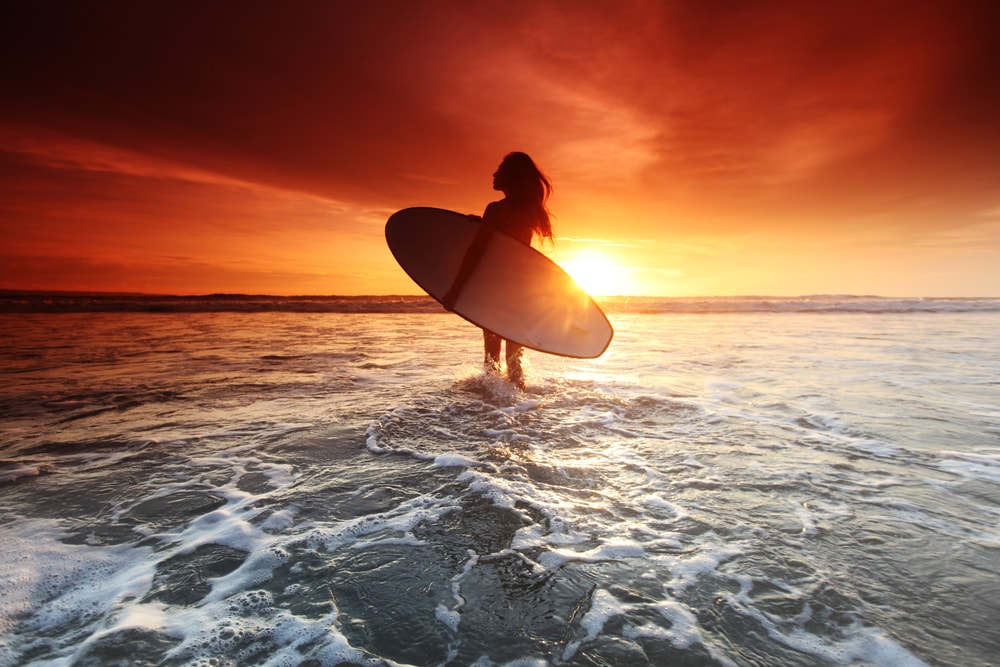 Bali is home to plenty of surf schools, but the Quik Silver Bali Surf Academy is one of the best! In fact, taking to the waves is one of the most exciting things to do in Seminyak.
Imagine pristine waters and endless coastal views as you hop on your board!
Take part in a group class and learn the basics, or book a private session to hone your skills. The school also offers kids clubs and Surfaris Boat Tours, where you can enjoy surfing, fishing and sightseeing in one.
Essential info:
Address: Jl Pantai Double Six, Legian, Indonesia, 80361
Website: https://www.quiksilverbalisurfacademy.com/
Instagram: https://www.instagram.com/quiksilverbalisurfacademy/
Facebook: https://www.facebook.com/quiksilverbalisurfacademy
Cost: From 350,000 IDR
Dive Seminyak's Gorgeous Coral Reefs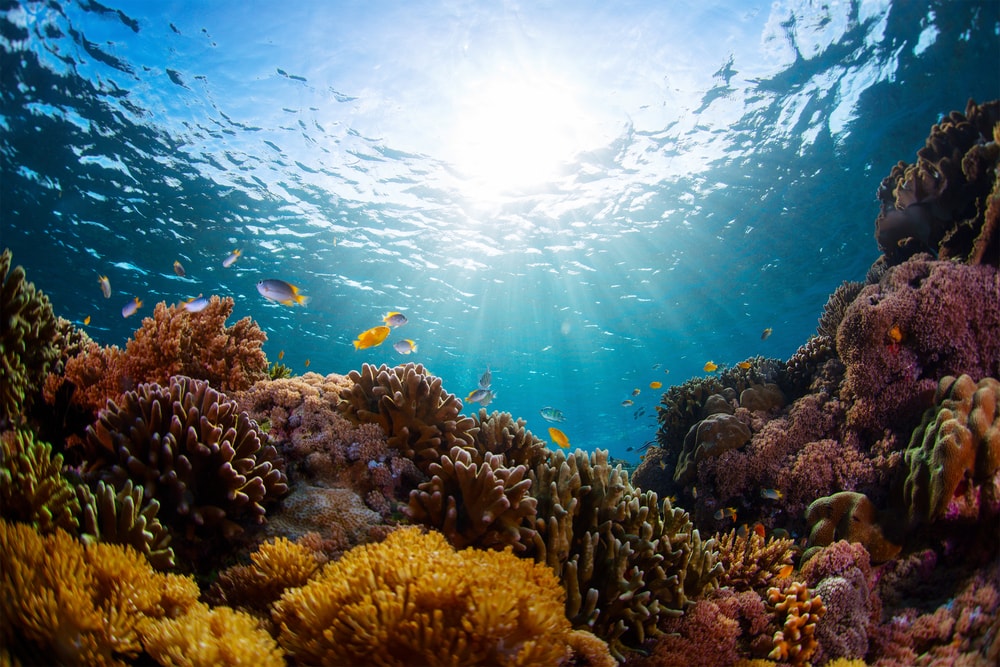 Bali is home to some incredible under-water marvels and taking to the water to experience its coral reefs is a must! This coastal paradise has plenty of choices when it comes to water sport adventures. From snorkeling to diving, there is something for everyone.
Adventure Scuba Diving Bali is located in the heart of Seminyak and offers coral reef excursions to locations across Bali, including Padang Bai, Nusa Penida and The Liberty Wreck.
Sign up to a course, or enjoy a day session, because the island's rich waters are well worth exploring.
Essential info:
Address: Jl. Dewi Saraswati No.50, Seminyak, Kabupaten Badung, 80361
Website: https://www.adventure-scuba-diving.com/
Tel: +62 877-6010-2000
Instagram: https://www.instagram.com/adventurescubadivingbali
Facebook: https://www.facebook.com/AdventureScubaDivingBali
Unwind on Double Six Beach
Double Six Beach is one of the most popular strips of sand in Bali.This laid-back beach offers tranquil sands for sunbathing, while its waters are ideal for swimming and snorkeling.
Rent an umbrella and chill out, listen to live music at one of the beach-front bars and sip on cocktails as you soak up the rays. The half-kilometre stretch of golden sand is perfect for couples, young kids and groups looking for a party!
Essential info:
Address: Legian, Jl. Double Six, Kuta, Kabupaten Badung