When it comes to choosing the next travel destination, most of us use the weather forecast as an important factor in making decisions. Generally, rain is undesirable and it seems like everyone tries to travel somewhere where it's going to be sunny and dry. However, sometimes Mother Nature has other plans. That was very clear to my partner and me during our stay in Bali, as on some days the sunny weather could quickly change to the opposite. Nevertheless, as the whole island is a paradise on Earth and nature is unpredictably amazing, we decided to make the most of it even if it rains. So, if you are looking for interesting things to do on the Island of Gods when there is no sunshine, let yourself be inspired by 8 activities that actually made us fall in love with the rainy days in Bali.
ENJOY A YOGA DAY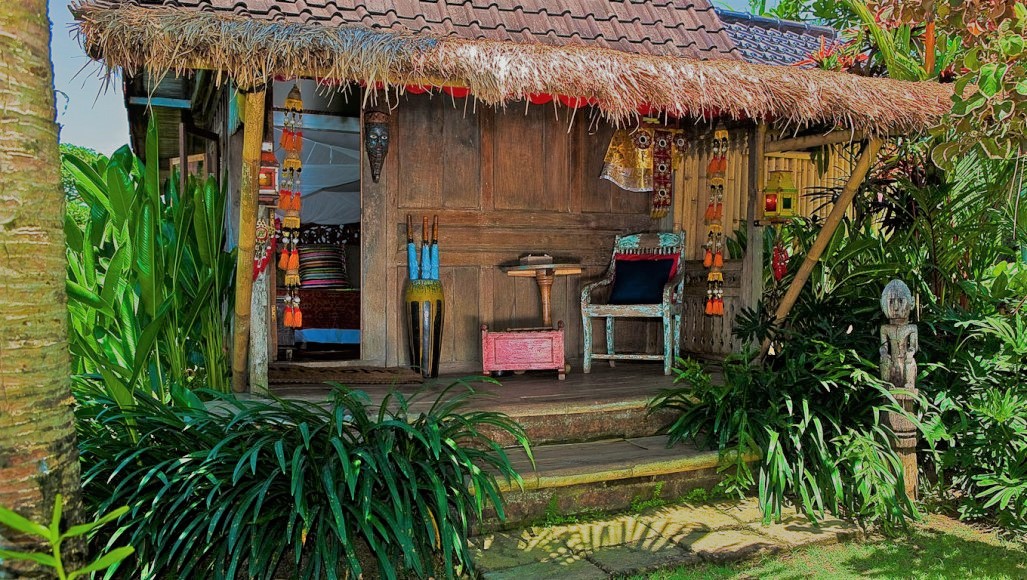 Lazy, rainy days in Bali are ideal for taking a break from running around the island. Due to the peaceful and easy going atmosphere, the whole area is a definition of body and soul relaxation.
Oriented toward health and wellbeing, Desa Seni definitely shouldn't be missed if you want to experience the real meaning of Balinese lifestyle. We were amazed by the wooden cottages and colorful furniture inspired by a traditional Indonesian village. Stone paths hidden between luscious greenery and tropical flowers led us to the amazing r yoga studio and spa. There is also a great restaurant serving only organic food coming straight from the garden so all the products are fresh and tasty. The menu is full of healthy vegan, raw and gluten-free options as well as delicious desserts. Considering that we are fans of the holistic approach generally, this magical place was a real hit. Spend a day taking their yoga classes and have lunch afterward – you will definitely love it!
Essential Info:
VISIT TRADITIONAL HEALERS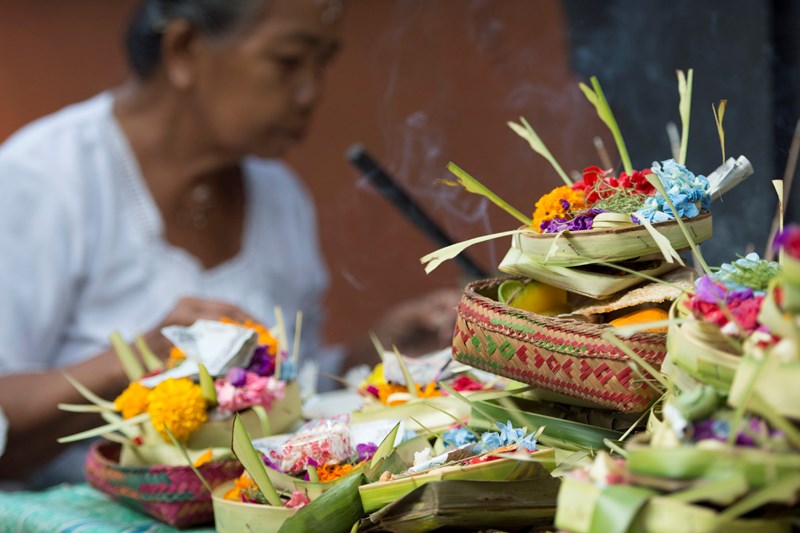 To be honest, from the moment I saw the movie ''Eat, pray, love'' I knew I wanted to visit a traditional healer. I liked the idea that someone could read my mental and physical health, giving me advice from another perspective. People from the East are known as more spiritual than people from the West, so the whole concept of that kind of healing was really appealing to us.
One morning when Bali woke up under the rain, we decided to make a visit to a local healer. It is essential to keep in mind that there are differences between healers. Some of them are oriented to human's physical condition and some of them are great if you want palm reading, chakra balance, etc. Most of them don't have a website, or their location is known only to locals, so the best way to find one is to ask a local person.
As our driver didn't know English very well, he did not quite understand what we were looking for. So we ended up visiting an old man who turned out to be a famous local body pain healer. His house was crowded with locals and tourists which was very interesting to observe. He was adjusting the spine to a young man, showing him some exercise and helping him walk. Needless to say, seeing all this in real life felt like being in a movie!
HAVE FUN WHILE GETTING WET
When it comes to rainy days in Bali while you're staying near the beach, there is no reason why not to enjoy some kind of a watersport. Even when it rains, the temperature is pretty high – so, going into the water can be a real refreshment! Surfing, snorkeling, and scuba diving are one of the most popular sports on the island. Batu Bolong Beach, located in Canggu, is a great spot for taking surf lessons. Instructors can be found on every corner of the beach, and lessons are not as easy as they look. All in all, surfing is a very exciting and great choice if you want to feel the power of the ocean.
Furthermore, to experience the magnificent ocean's underworld you can always try snorkeling and diving (which is more than great on a rainy day). To illustrate, Tulamben, Amed and Nusa Dua are popular spots for exploring Bali's marine diversity. It's absolutely stunning to dive underneath the surface and indulge in tropical flora and fauna. Diving and feeling one with the ocean while soft rain falls above you is one of the most precious moments we'll remember.
EXPRESS YOUR ARTISTIC SIDE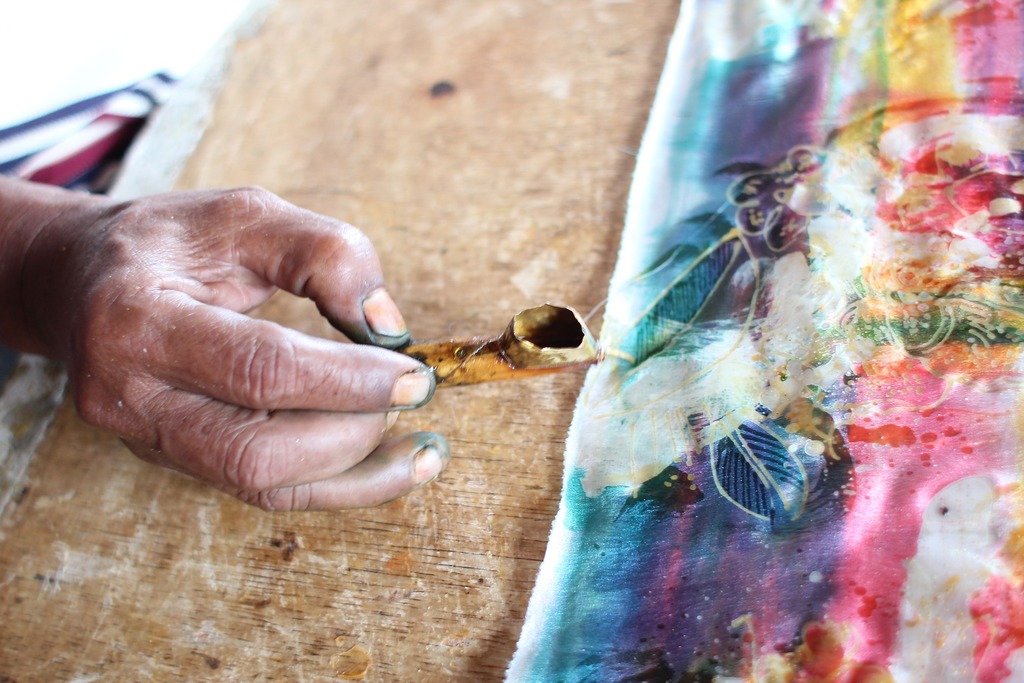 Albert Einstein once said: 'Art is standing with one hand extended into the universe and one hand extended into the world, and letting ourselves be a conduit for passing energy.' I like that quote because it explains the true matter of art and on the other hand it is the definition of Bali. The link between heaven and earth. A combination of reality and magic. Luckily, a wide range of artistic places and workshops, unique all to one, can be found on every corner of the island. It is like an invitation to express your artistic side and immerse yourself into a completely different world.
It was hard to choose just one activity, so we decided to take a Balinese dance class and Batik painting. The bamboo setting of Bali Culture Center was a perfect surrounding during rainy days in Bali where we let our imagination run wild. At first, it was a little bit hard to make all the moves. The instructors were really nice and patient so watching them dancing was just an inspiration itself. Balinese dance is actually a great link to Indonesian philosophy as each movement and step represent a deep insight into the nature of life and the Bali lifestyle.
On the other hand, Batik is also an ancient technique which locals use for making designs onto fabric. We printed with wax using traditional tjap (brass stamp) which is a famous Indonesian style of doing batik. The best thing about this activity is that every piece of work is unique and special. A true piece of art.
Essential Info:
PAY ATTENTION TO PEOPLE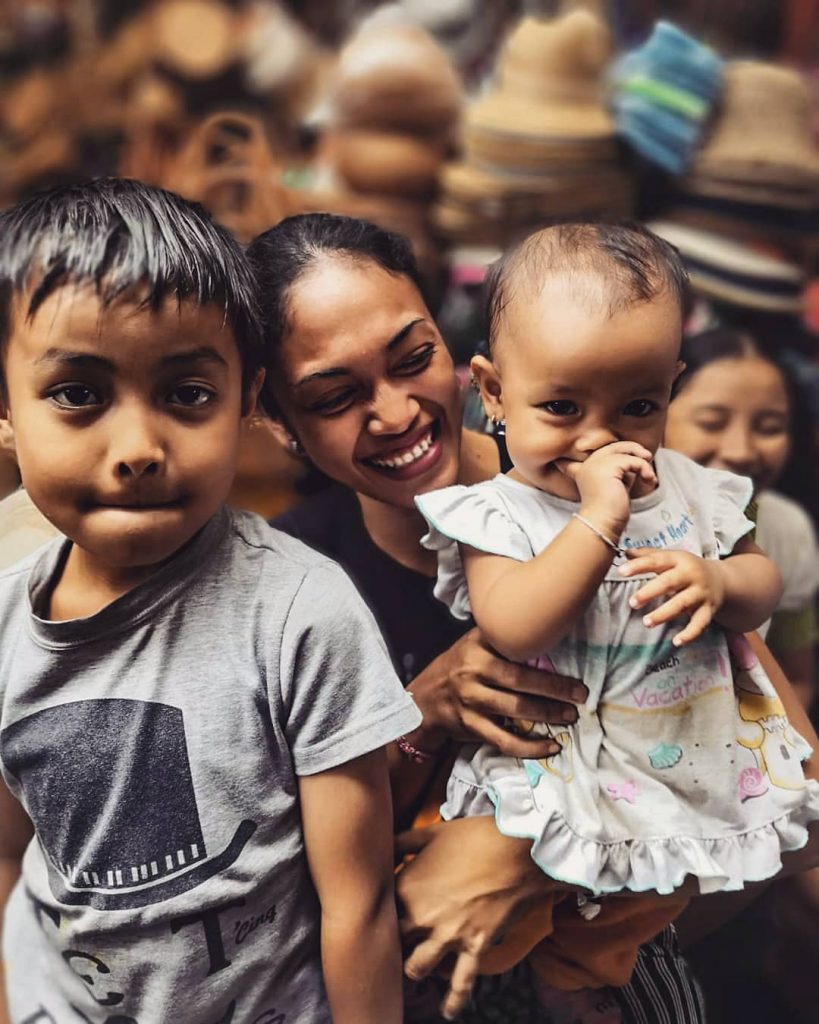 If you suddenly get caught in the rain in Bali and don't want to get wet, head to the closest café bar. Bali offers plenty of amazing dining and coffee options, so wherever you sit, you will not go wrong. You can even choose the view you prefer that matches the sound of the rain. Ocean or mountains, rice fields or coastlines, it's up to you.
Balinese people are incredibly nice and agreeable. There is something special about making friends with locals, discovering their traditions and customs. On the other hand, if you want peace and quiet, observing the people and their interactions is a fun thing to do. Order something tasty from the wide specter of healthy options and let yourself create interesting stories about people passing by.
Fun fact: Balinese people are not so tolerant to cold weather so their definition of a cold day is slightly different. Don't be surprised if you see them with winter jackets while you're sitting in short sleeves.
LEARN HOW TO COOK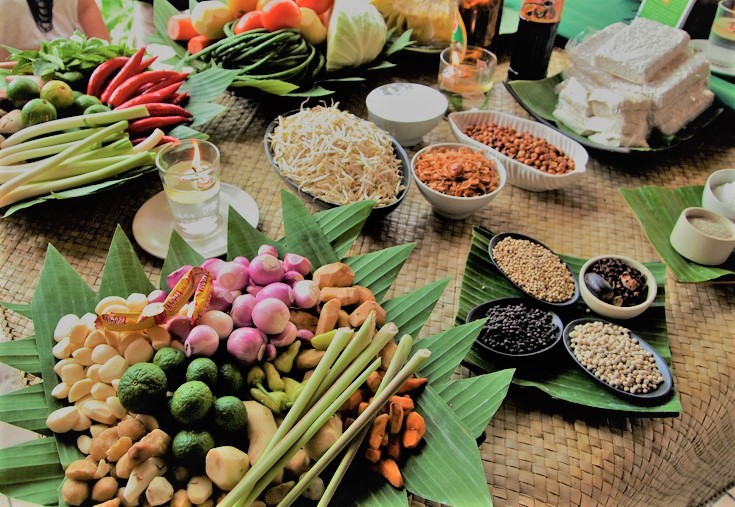 When it comes to cuisine, Bali is a food paradise. I have never encountered so many healthy options. Smoothies, fruit bowls, vegan and vegetarian menus, different herbs and spices… The whole process of preparing the food is truly amazing. Carefully cooked and beautifully decorated, every dish is a piece of art. And what is better than learning how to create art by yourself? Thanks to many cooking classes and schools around the island, introduction to Indonesian dishes was never so easy.
We decided to reserve our spot at Paon Bali Cooking Class mainly because of its excellent reviews. As we learned, classes are hosted by the Balinese couple Wayan and Puspa. They believe that food is an important segment of Balinese culture. That is why they tend to bring local, village life to all participants as well as introducing you to different ingredients and unique cooking techniques. Both morning and afternoon classes are held in their home that is located in the upland village of Petulu. The best part is the choice of meat or vegetable class, and the chance to learn the process of making coconut oil. If you don't know how to spend a rainy day, this cooking class is the place to be!
Essential Info:
GET CULTURE-SAVVY
Except for the beautiful landscape, delicious food, and amazing architecture, Bali offers so many interesting things for culture lovers. Most of Bali's museums and galleries are located in the cultural and artistic heart of the island, Ubud. Speaking of it, the whole Ubud is actually a perfect place to discover Indonesian culture and traditions.
One of the most interesting museums that we've visited was definitely the Blanco Renaissance Museum. As a matter of fact, this museum was the house and art studio of the famous maestro Don Antonio Blanco. Exploring the place, you will see more than 300 paintings of this eccentric and flamboyant artist. It was very easy for us to spot that his favorite subjects were nude Balinese women. The artist was also a fan of the poetry which he put below every painting. That poetry represents the painting so that visitors can understand his perspective. Wandering through the halls of the museum, we felt we were transmitted to some other world. To his world.
After exploring the museum, we were astonished by the beautiful garden in the courtyard even though it was raining. Exotic birds, luscious greenery and small family temple were just part of its charm.
Due to his magnificent artwork, this place can be really crowded but still it is surely worth the visit!
Essential Info:
STAY INSIDE
When everything else fails, you can always curl up inside your private villa. It was one of our favorite rainy day activities. Charming open-air living pavilions surrounded by tropical greenery and the sound of the rain – what is not to love?
Sometimes staying inside is not such a bad option. In fact, many activities mentioned above can be delivered to your villa. So why not have a private yoga class or spa and massage treatment in peace of your own space? Also, staying inside during rainy days in Bali is a great opportunity to curl up with your favorite book or to write, meditate or contemplate. It's the perfect time to stop for a while and take a look at the wonderful world we're living in.
Essential info:
Villa Samaki – https://www.eatsandretreats.com/villas/villa6368.html
3 Bedrooms
USD 259/Night for up to 6 people